Lecturer praised for pioneering use of online wikis
22 Dec 2010
An economics lecturer has been recognised for an innovative use of the internet in his teaching.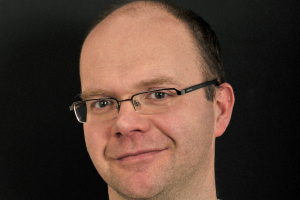 Ken Clark, from The University of Manchester, has been given an eLearning award from the Higher Education Academy's Economics Network.

Ken received the accolade in recognition for his work on 'wikis': collaborative websites which can be edited by anyone with access to them.

It was an initiative in collaboration with the University's Centre for Excellence in Enquiry Based Learning.

Wikis produced by his labour economics students formed one-third of their total mark for a third year module and were delivered through the University's virtual learning environment Blackboard.

The students were divided into groups  and assigned a task similar to short essay or tutorial questions based on lecture material.

Each group only had access to its own wiki section before the assessment deadline.

Once all sections were submitted and assessed  the entire wiki formed an online textbook to help students revise for their final examination.

He said: "The inspiration for the wiki-based assessment was the increasing use of Web 2.0 tools in a variety of contexts.

"The "open sourceness" of Wikis and their inherently collaborative nature, make them an ideal vehicle for the creation of knowledge in the classroom.

"Learning how to use Web 2.0 could also boost students' future employability.

"This endeavour was really successful – and the feedback I received was extremely positive.

"This model could certainly be something which has relevance to higher education as a whole."

The award is given in recognition of good practice which stimulates students and provides an effective learning experience.

The Higher Education Academy, funded by UK higher education funding bodies, higher education institutions, and other sources, develops and disseminates evidence-informed practice to enhance student learning.
Notes for editors
Ken Clark is available for comment

For media enquiries contact:

Mike Addelman
Media Relations
Faculty of Humanities
The University of Manchester
0161 275 0790
07717 881567
Michael.addelman@manchester.ac.uk