Renowned composer gives music masterclasses
22 Nov 2012
One of Britain's most important composers is to conduct masterclasses with music students and perform a solo piano recital at The Martin Harris Centre, The University of Manchester tomorrow (23 November).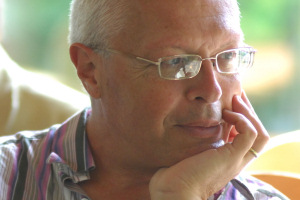 Michael Finnissy's contribution to the contemporary piano repertory has been huge, having written, commissioned and performed many new works for piano.

He will be joining the university's music department for a day of concerts celebrating his work.

The University of Manchester's New Music Ensemble Vaganza will  celebrate his  music with Concerts at The Martin Harris Centre at 1.10pm, 5pm and 7.30pm.

They will also play works by composers who have influenced Finnissy as well as new compositions by student composers.

Professor of Music Philip Grange said "The Music department is delighted to welcome Michael Finnissy, one of the most important composers to have ever emerged from Britain.

"We are thrilled that he will work with students on his own pieces as well as conducting a masterclass and performing an unmissable piano recital".
Notes for editors
Professor Philip Grange is available for comment
The event takes place at the Martin Harris Centre for Music and Drama, based at the University of Manchester
For more concert information and to view the full programme of events http://www.arts.manchester.ac.uk/martinharriscentre/mhceventsmonth.php

For media enquiries contact:
Mike Addelman
Press Officer
Faculty of Humanities
The University of Manchester
0161 275 0790
07717 881567
Michael.addelman@manchester.ac.uk