We meet alumnus Somdip Dey and current students Teya Fontaine, Adrian Ko, and Manya Girdhar; four inspiring entrepreneurs making their mark.
The University has a strong tradition of fostering pioneering spirit and a sense of social responsibility in its students, staff and alumni. Across generations, Manchester has helped cultivate some of the greatest minds in the modern world as they innovate for good. Our Masood Entrepreneurship Centre (MEC) has supported the creation of more than 260 start-ups: employing 1,000 people and generating more than £50 million in turnover.
I realised that there had to be a way to use technology to help reduce food waste, and connect people in need with people [who have food] in abundance.
Somdip Dey
Within minutes of meeting the founder and CEO of Nosh Technologies, it is clear that Somdip Dey is a man who makes you sit up and take notice. Aside from his impressive CV, it is his striking metallic blazer that makes an impression, matching his confidence and creative energy.
Multi-award winner
Somdip is leading the way for young entrepreneurs. In 2022, he was named 'MIT Innovator Under 35' – a prestigious award from MIT Technology Review, given to innovators changing the future of science and technology. He joins an impressive line-up of previous winners, including Google co-founder Larry Page and Meta's Mark Zuckerberg.
Somdip was recognised for the part his work plays in the fight against food waste. In 2014, after his parents were involved in a car accident, he sent them what money he had to help cover medical bills. This left him with little money to buy food and so he resorted to 'dumpster-diving' to feed himself.
After witnessing the high levels of food waste first-hand, the entrepreneur felt that there must be ways to both prevent it and make excess food accessible to those in need. "I was going to bed hungry and yet there were people around me who were throwing out completely edible food," he says. "I realised that there had to be a way to use technology to help reduce food waste, and connect people in need with people [who have food] in abundance."
The result was Nosh Technologies: an app that uses AI to learn the consumption habits of users and provides personalised recommendations on how to reduce food waste.
Finding inspiration
Somdip's time at Manchester was a big source of inspiration for his future ideas, specifically the work of Professor Steve Furber – the principal designer of the ARM 32-bit RISC microprocessor.
"I remember a year or two before I came here, Sirs Andre Geim and Kostya Novoselov had isolated graphene and won a Nobel Prize. I also discovered that Professor Steve Furber teaches here – one of the inventors of the brain of all our smartphones, the ARM RISC processor. So it had to be Manchester."
Alongside his master's in Advanced Computer Science, Somdip took part in an international computing event in 2014, where he helped to develop the world's first crowd food-sharing platform, Codeepy.
"I'm glad we made that technology happen," Somdip reflects. "Before it, food sharing was only possible in person using volunteers."
Nosh Technologies followed and since then Somdip has gone on to develop more than 70 intellectual properties, with his work so far-reaching that almost everyone, knowingly or otherwise, will have come into contact with it.
Looking ahead and giving back
Contributing to a better world is front of mind for Dey, who attributes his commitment to creating positive change to the values instilled in him at Manchester.
"The University really sharpened the values that were already important to me – knowledge, courage, pioneering spirit and how you can give back to society."
Now, his focus is on furthering projects to address issues of sustainability, such as developing AI technology that reduces battery consumption in smartphones by almost 30%.
"Even if it only helps one person," he concludes, "I would still feel that I did something worthwhile during my time on Earth."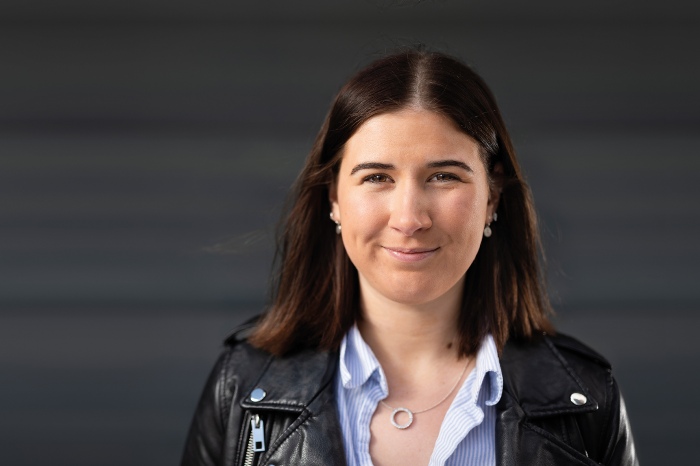 Teya Fontaine
Second-year BSc Biomedical Sciences student Teya Fontaine is no stranger to pushing boundaries and challenging herself in order to help others. Just days before meeting us, she had run the London Marathon for Alzheimer's Society.
Teya's pioneering spirit and drive to help others is evident in her winning idea for the MEC's 2022 Bright Ideas competition. GalPal Travels is an app that helps women fulfil their solo travelling dreams by providing a platform through which they can connect, meet up and share advice.
"Solo travel for women can be hard. The app connects solo travellers, while also offering advice and tips from women who've already travelled to certain countries on their own, helping to increase safety," Teya explains.
Looking ahead, Teya plans to meet with female computer scientists who can help her bring the app to life, while continuing to raise awareness of important issues, such as women's safety.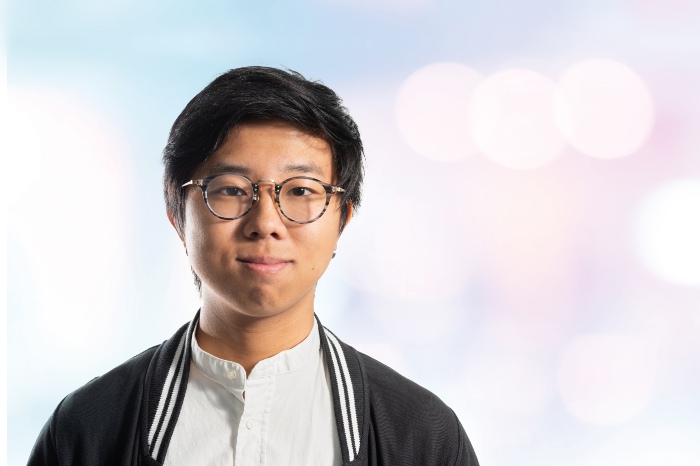 Adrian Ko
For first-year BSc Biology with Entrepreneurship student Adrian Ko, the 2022 Bright Ideas competition was the perfect opportunity to put his entrepreneurial skills to the test.
His winning idea, TOCO Clothing – an innovative design tool that helps to keep your tote bag in place when wearing a winter coat – came to life after Adrian noticed the frustration people felt when the bags slip off your shoulder. His aim was to make life a little easier by creating an attachable hook.
Adrian is all about small innovations: "In this world, there are a lot of entrepreneurs and big problems being solved. I try to focus on solving the smaller problems that still impact people's lives."
An exciting future awaits as this budding entrepreneur pursues his ambition to own his own business by the time he is 30.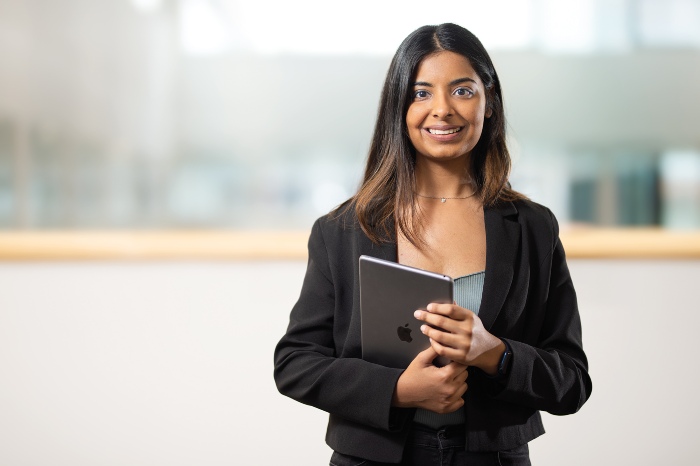 Manya Girdhar
MSc Innovation, Management and Entrepreneurship student Manya Girdhar combined her technical expertise with a passion for social impact to win the 2023 Bright Ideas competition.
Her app, GoSafe, offers users information on the best nightlife spots in the city, and the ones to avoid. "We wanted to build a trusted community where we can share ideas and resources with other students across Manchester," Manya tells us.
Manya reflects on her time at the University and how her course gave her a newfound confidence.
She says: "I never really thought of myself as a leader, but my course did a great job in helping me develop my self-affirmation."
Where does Manya find her inspiration? "I'm surrounded by creative people that have different specialisms and backgrounds, yet they all share a common passion for making a difference. It's really motivating."
The Masood Entrepreneurship Centre and Bright Ideas
The MEC offers enterprise and entrepreneurship programmes for all students, graduates and staff at The University of Manchester. Established in 2000, the Centre is a UK-leader in practitioner-based, applied enterprise education. Bright Ideas is the MEC's annual student competition, where aspiring entrepreneurs can win £200 and access to industry contacts to help progress their idea.