Manchester has long been a birthplace of creativity: a honing ground for visionaries and a home for the arts. Here are just a few examples of the projects and the people that make the University part of this ongoing story.
Creativity without boundaries
At The University, creativity exists in every corner – and often transcends disciplines.
Bluedot: an award-winning festival that takes place each summer in the awe-inspiring grounds of Jodrell Bank. Music, live science, talks and immersive art come together under the shadow of the University's iconic Lovell Telescope to assemble a stellar line-up that crosses the boundaries of space exploration and the arts.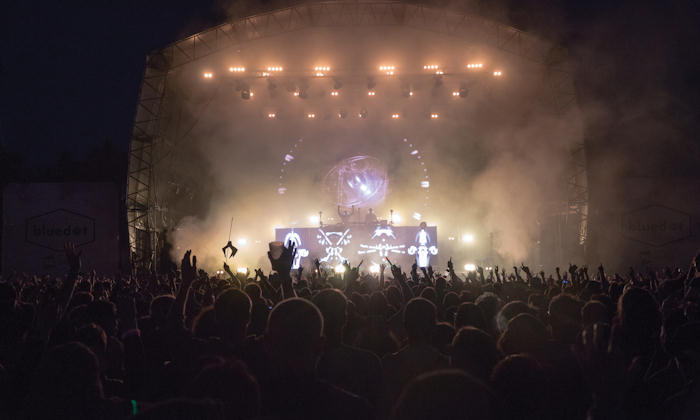 A River Connects Us: Manchester China Institute, the Whitworth and the School of Arts, Languages and Cultures came together to display the work of Nobel-prize winning physicist Professor Sir Kostya Novoselov – better known for his breakthrough work on isolating the wonder material graphene – and Wang Ying, Education Counsellor in the Consulate General of the People's Republic of China. Professor Novoselov, who learnt to paint in China, injects science and modern art into traditional Chinese art subjects, as shown in this exhibition.
Performing Medicine: a programme of workshops for the University's medical students, run by Clod Ensemble. The sessions draw on techniques and ideas from the worlds of theatre, dance and the fine arts to hone the skills of health-care professionals at all stages of their career. These have included wax sculpting to simulate plastic surgery and voice coaching to explore the workings of breath and voice.
Future in Your Hands: the School of Biological Sciences' Centre for Musculoskeletal Research collaborated with photographers Luke Brooker and Amanda McGovern on an exhibition of images celebrating the lives of people living with musculoskeletal conditions such as rheumatoid arthritis and lupus. Exhibitions have taken place across the north-west, with more planned through this year.
Be//Longing: an immersive piece of theatre using installation, multimedia and live performance to showcase the research of the University's Migration Lab. The thought-provoking production, performed at Hope Mill Theatre in 2017, was based on people's real experiences of migration, and featured former Coronation Street star Julie Hesmondhalgh and her acclaimed Take Back Theatre Company.
Science-Poetry: this annual poetry competition has been running since 2012 and calls for poems on the theme of science and engineering, written by any student at the University. Hundreds of poems have been submitted. In recent years the competition has been judged by John McAuliffe, Professor of Modern Literature and Creative Writing, and Co-Director of the University's Centre for New Writing.
Great names
The University's rich roll call of creative alumni has paved the way for the next generation of graduate talent. Here are just some of the notable names to have made an impact on the creative industries.
Music
Louise Wener (BA Combined Studies 1988) – singer, songwriter and guitarist with the Britpop band, Sleeper, and latterly an author.
Ed Simons and Tom Rowlands (BA History 1992) – aka Grammy and Brit-winning electronic dance music duo, the Chemical Brothers.
Tom Coult (MusB Music 2010; MusM Composition 2011) – composer at Faber Music.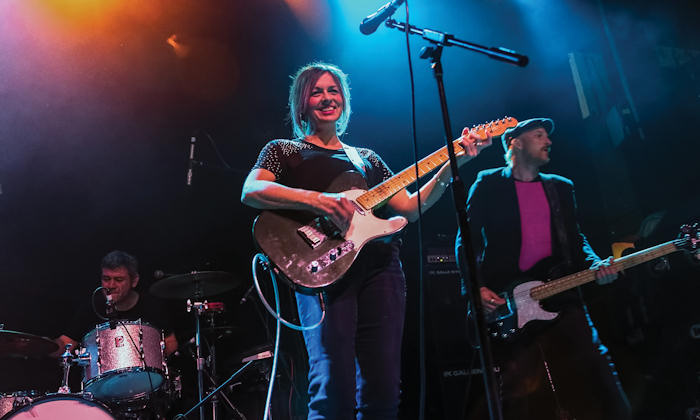 Art
Phil Collins (BA English and Drama 1994) – Turner Prize-nominated artist. For the 2006
Turner exhibition, he installed a fully-functioning office inside Tate Britain.
Tessa Jackson (Dip Art Gallery and Museum Studies 1981) – a contemporary art curator and writer, Tessa was awarded the OBE in 2011 for 25 years' service to art.
Waldemar Januszczak (BA History of Art 1975) – art critic, formerly of The Guardian and now The Sunday Times, and maker of television documentaries exploring the arts.
Stage and screen
Toby Jones (BA Drama 1989) – actor whose roles include Truman Capote in Infamous and voicing Dobby the house elf in the Harry Potter films.
Parineeta Chopra (BA International Business, Finance and Economics 2009) – actress and star of Golmaal Again, one of India's highest-grossing films.
Vicky Featherstone (BA Drama 1998, Dip Drama 1989) theatre/artistic director at the Royal Court, named by The Stage this year as "the most influential person in British theatre".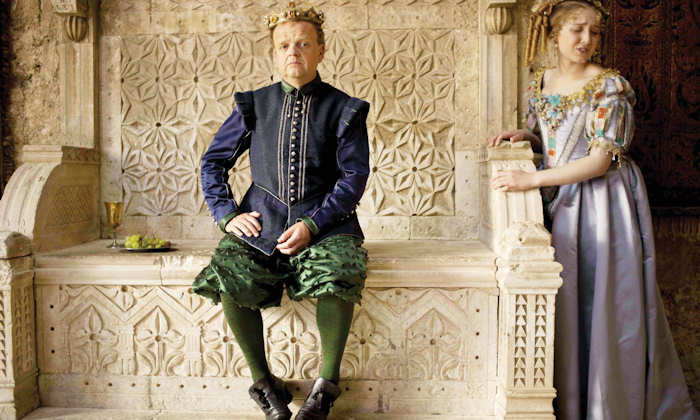 Literature
Anthony Burgess (BA English Language and Literature 1940) – author, most notably of A Clockwork Orange, and one of Britain's best-known literary figures.
Jenn Ashworth (MA Creative Writing 2007) – Lancashire-born writer and novelist who graduated from the University's Centre for New Writing. In 2013, she co-founded publishing collective Curious Tales.
Louis de Bernières (BA Hons Philosophy 1977) – author best known for his international bestseller Captain Corelli's Mandolin, later made into a film.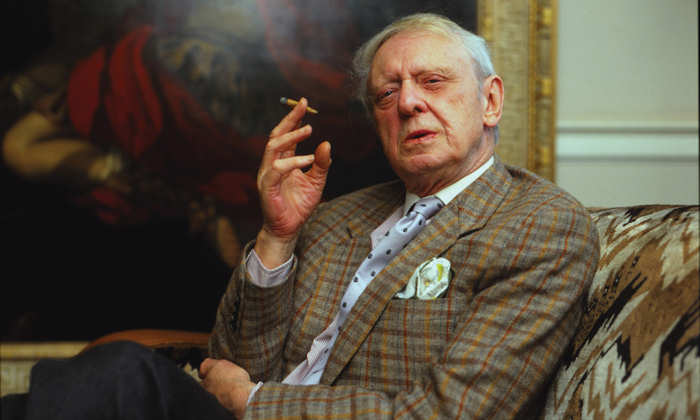 Creative Manchester
The University this year launches Creative Manchester – a £3.3 million investment, lauded by government, in Britain's arts, cultural, creative and heritage industries.
The project will bolster an already ambitious strategic vision to use research, academia and innovation to strengthen the creative economy – nationally and locally – and generate a pipeline of fresh talent and support new projects in the arts, including those on the international stage.
Through Creative Manchester, several new creative and cultural academic posts will be created to help deliver existing undergraduate and postgraduate courses and programmes centred on the creative industries, including Art Gallery and Museum Studies, Arts Management, Creative Writing, Drama, Music, Film Studies and Screenwriting.
A number of key academic appointments have been made as part of the Creative Manchester initiative, including a series of notable Honorary Professorships. Honorary Professors include Maxine Peake, Alistair Hudson, Esme Ward, Sir Mark Elder, Maria Balshaw and Nick Merriman. These posts strengthen the University's links with the creative industries, providing our students and research community access to an impressive range of knowledge and experience.
The University will also develop collaborative partnerships to support the sector, which is one of the UK's fastest growing, accounting for more than 5% of the UK's economy and employing two million people. Creative Manchester, which has been driven by Professor Alessandro Schiesaro, Head of the School of Arts, Languages and Cultures, will be officially launched by the University in October.