From Lisbon to California, women in science and engineering are telling their stories as part of an innovative engagement campaign. Manchester postgraduate Rhys Archer discusses her mission to showcase role models, to stop girls losing confidence in their ability and girls losing confidence in their ability and abandoning their passion for science.
Women working and studying in science, technology, engineering and maths (STEM) across the world are inspiring the next generation of female scientists, thanks to the Women of Science initiative.
The brainchild of campaigning academic Rhys Archer, a PhD researcher in Materials Science and a Widening Participation Fellow, the campaign centres around a website – womenofsci.com – which tells the scientists' real-life stories.
Their unique experiences of working in STEM subjects help to break down stereotypical perceptions that roles in this field are unattainable and mainly reserved for men.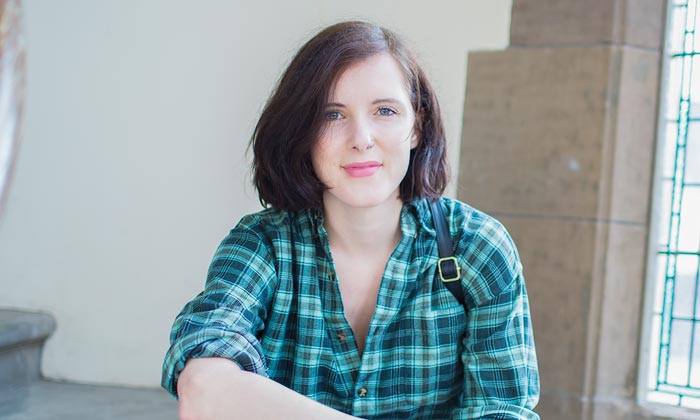 Rhys has a strong vision for the campaign: "The idea is to give a more human connection and to be more engaging through the use of stories so that young people who are reading them can identify with the women featured and see STEM careers as more attainable.

"So rather than the usual job title, degree, qualifications and the like, I wanted to make it more relatable – the campaign talks about how women actually feel about their work and highlight their struggles as well as the achievements they are most proud of."
Dr Nicola Corbett, Research Associate at our Division of Neuroscience and Experimental Psychology, is one of the scientists telling their story.

"For me, I decided that academic research was the way forward because it's a lot more flexible and you can have your own ideas," she explains.

"I love that every day I do and learn something different, or I see something that nobody else has seen before, and I think that's really, really cool. Women are strong and smart and they can do a lot of stuff. If you love science, then just go for it."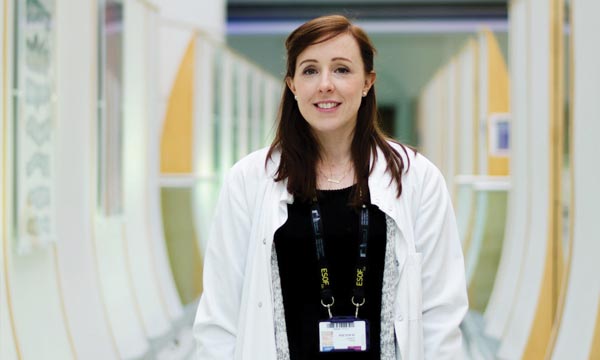 Empowering women
Rhys herself remembers struggling with physics at school eight years ago, without realising that being the only girl in the class was affecting her: "The main barriers for me are psychological, which I think is a result of the societal barriers. It was almost like I didn't belong there, that I wasn't the 'sort of person' that did physics, and that's why I was struggling.

"I think the lack of any female scientist role models at that point made it even harder – the media perception of what a scientist was, what I saw in films, my all-male classmates, in newspapers – that's what a scientist was to me and I didn't seem to fit that."

She adds: "A young girl might be interested in science but going through a hard time revising for her exams. She might think, 'I'm not good enough to do this'.

"If young women start to think, for whatever reason, that they don't fit the stereotypical mould and feel that they don't belong, then I want to show them that's just not true and that we have so many diverse, fantastic women working in this field, both in academia and industry."
I see something that nobody else has seen before and I think that's really, really cool.
Women across the globe face barriers in education and in work. Rhys cites Malala Yousafrzai, the Pakistani activist for female education and youngest-ever Nobel laureate, as an inspiration. The desire to make a difference to women around the world has led Rhys to collaborate with GirlsGoIT, a project in Moldova introducing girls to coding and IT, which aims to boost the entrepreneurship and innovation capacity of the country.

"GirlsGoIT is a perfect example of how working towards gender equality in STEM is beneficial not only to the young women involved, but to all of society," she says.
Everyday people
Rhys founded Women of Science with her prize money from the online public engagement competition, 'I'm an Engineer Get Me out of Here', in 2015.

She's grateful for the support she's received around the University, particularly from staff in widening participation and student recruitment, where she has worked as both a Widening Participation Fellow and Manchester Access Programme tutor, and in the Department of Materials. "The staff always go above and beyond for the young people they work with, and that has motivated me to stay involved and create this campaign," she acknowledges. Leaflets will be distributed to children in widening participation schools across the UK as part of the campaign.

The Women of Science's social media accounts are busy and it's perhaps unsurprising that part of the inspiration for the campaign came from these networks.

"The original premise of my project is based on Twitter campaign 'Humans of New York' by Brandon Stanton (now a book), which is made up of photos of everyday people in the city, along with short quotes and anecdotes about their lives," Rhys recalls.

"I wanted to present women in STEM as real people. Science probably isn't the be all and end all of their existence. They are not geniuses, they are regular people who do science and happen to be female."