Cities produce the vast majority of the world's greenhouse gas emissions. Residents suffer from increasing pollution, congestion and health problems. With 80% of the global population forecast to live in cities by the end of this century, big challenges lie ahead.

Professor of Human Geography James Evans is determined to address these challenges. He's one of the leads on sustainability for the University, as well as leading research into smart cities at the newly formed Manchester Urban Institute, and he is passionate about ensuring the next generation has the knowledge to make cities better places to live.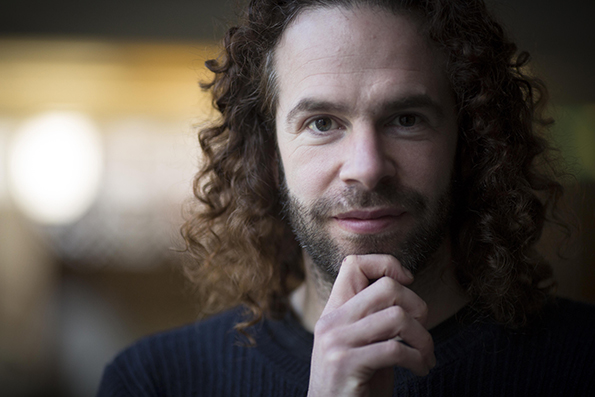 "Cities need to grow in ways that are socially inclusive and don't emit too much carbon," says Professor Evans. "If emerging African and Indian megacities emulate Houston or Dubai, then we're in trouble from a climate change point of view.
"We need to create alternatives that are sympathetic to local needs and limitations, rather than replicating the old mistakes from which cities in the west are now moving away."

Professor Evans believes that strong leadership is needed to make good things happen. He cites Mayor Enrique Peñalosa's transformation of the Colombian capital Bogota as a prime example of this and says the election of a mayor offers Greater Manchester a similar opportunity.

"By providing greater control over spending, devolution can address the causes of problems rather than their symptoms," he explains.
"For example, helping people to be more active – which is essential to avoid future health crises – can be achieved by creating better green spaces and making the city friendlier to pedestrians and cyclists.
"Universities have a key role to play by identifying smarter ways of delivering services and generating evidence about which changes create the widest benefits."
He takes a group of undergraduates to the Netherlands every year to see effective sustainable urban development in action, and is delighted that they put their knowledge to use after leaving university.

"The most rewarding thing about my job is the fact that our students embark on highly relevant careers shaping more progressive urban policies and practices," he says.
"Some have gone on to work in government and corporate sustainability, while others have set up sustainability-focused charities and businesses in the UK and overseas."
Our students embark on highly relevant careers shaping more progressive urban policies and practices.
However, while Professor Evans teaches that well-planned policies and systems are vital to the success of cities, he nevertheless believes that individuals can make them better places to live by applying their own changes. For example, he now gets around Manchester by bicycle, after many years of driving.

"The most important thing is that anyone can make a difference," he urges.
"To paraphrase Mahatma Gandhi, 'change yourself, and the tendencies in the world also change'."