Manchester Museum reopened its doors to thousands of visitors in February 2023, following a £15 million renovation as part of the hello future project.
Boasting 4.5 million objects, a stunning new exhibition hall and galleries dedicated to different cultures across the world, it has reaffirmed its place as one of the University's and Manchester's most exciting cultural attractions.
hello future has given us the opportunity to open the Museum up to as many people as possible.
This one-of-a-kind transformation – generously supported by our community of donors – has revolutionised how the Museum works, giving communities the opportunity to co-create exhibitions that are unique and empowering learning spaces for all.
As you enter Manchester Museum through its new entrance on Oxford Road, you are instantly immersed in its unique galleries and extraordinary stories that connect visitors to some of the most urgent challenges of our time.
While museums are known for using objects from the past as powerful tools for education, Manchester Museum has gone one step further. The hello future project has given the Museum a new purpose: to foster collaborative curation, be a conduit for voices across the world and provide a welcoming space where everyone belongs.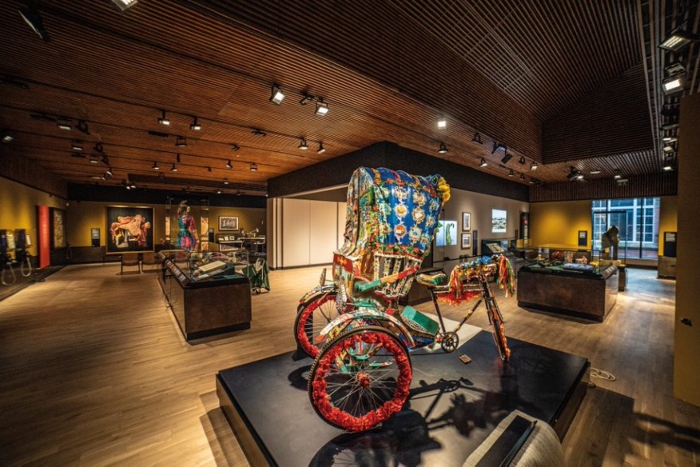 Promoting diversity and cultural understanding
Since opening to the public in 1890, the original neo-Gothic building has been a cultural and educational hotspot, famed for its incredible collection of historical objects that span natural sciences and human cultures. To date, it is one of the largest university museums in the UK.
As part of its recent transformation, the Museum has focused on embedding diverse perspectives in its exhibition spaces. One example of this is the Lee Kai Hung Chinese Culture Gallery, which has been generously supported by Dr Lee Kai Hung, a retired Hong Kong businessman and honorary graduate of the University. Another is the South Asia Gallery, which was co-curated with local communities.
This British Museum partnership gallery is the first permanent collection in the UK celebrating the experiences, contributions and histories of the South Asian diaspora communities. The multilingual gallery is co-curated by the South Asia Gallery Collective, a group of 30 inspiring individuals including community leaders, educators, artists, historians, journalists, scientists, musicians and students, who came together to create something truly unique.
This personalised approach humanises the gallery, telling stories about real people and their objects, and offers a much-needed space for people to express themselves and connect to their heritage. It also connects those without South Asian heritage to the region, to learn more about its rich history and influence on the rest of the world.
The gallery's story-led design reflects the work and ambitions of the Museum, showcasing collaborative projects with a focus on personal stories told by the people who lived them.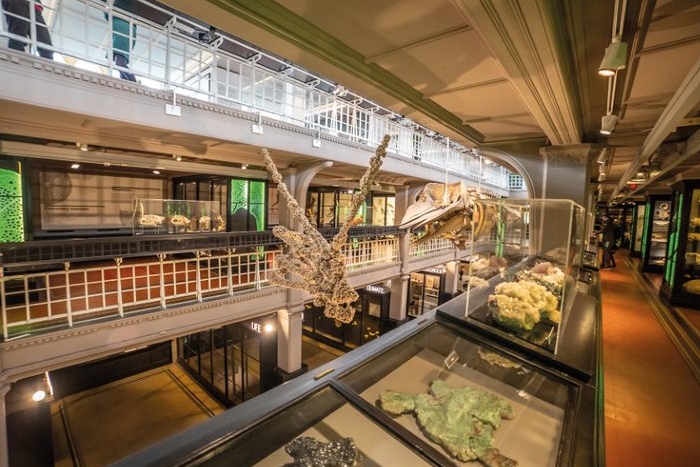 A commitment to inclusion means greater collaboration and co-production, and foregrounding diverse perspectives, so that we are relevant to the communities we serve.
Acknowledging and addressing colonial history
The Museum was born of civic spirit and curiosity; however, elements of its past and many of the objects it holds must be acknowledged for links to colonialism.
In 2020, the Museum returned 43 ceremonial and sacred objects to Aboriginal communities. This process has had a profound impact on the Museum's relationship with these groups and supports healing, justice and reconciliation. A Memorandum of Understanding between the Australian Institute of Aboriginal and Torres Strait Islander Studies (AIATSIS) and the University commits the Museum to working towards more meaningful restitution with Aboriginal and Torres Strait Islander peoples.
"Our work with Aboriginal communities and AIATSIS to sustain cultural revitalisation and build new relationships for the future has only just begun", added Head of Collections and Exhibitions George Young.
The Memorandum is a pledge to managing collections relating to these communities with care and sensitivity.
Removing barriers to empower all
The Museum's dedication to inclusivity and care extends beyond its exhibits. The Top Floor has been reimagined as a collaborative space, where schools, charities, artists, writers, staff and students can work together, with a focus on social and environmental justice.
Other new additions include a seminar room, a classroom, co-working space, a greenhouse, artists' studio and therapy room. The Museum even has its own therapy dog, Murray. Also based on the Top Floor is Pinc College, a specialist college offering creative study programme pathways for neurodivergent young people.
During the extensive reconfiguration, the Museum also introduced more inclusive features to enhance accessibility, such as a new ramped entrance from Oxford Road, and facilities including the Changing Places toilet, prayer room and quiet room.
By recognising the diverse needs of visitors, the Museum strives to remove any barriers to engagement, and create an empowering learning environment for all.