Dr Andrew Hosty, chosen to head up Manchester's new Henry Royce Institute, discusses his new role – turning advanced materials science into global solutions and thrusting it to the fore of the national economy.
The work of the £235 million Henry Royce Institute is already underway and Dr Andrew Hosty – appointed in November 2016 – is wasting no time forging partnerships with industry and academia to cement its global standing. "If it's not world-leading," he says, "you're not going to win."
Andrew, 51, comes from a FTSE 250 world, as former chief operating officer of global manufacturing specialists Morgan Advanced Materials.
He toyed with retirement two years ago. Then the Royce came along: a government-funded enterprise featuring a £150 million research centre in Manchester, collaborating with a further £85 million investments in satellite centres, or 'spokes', at the Universities of Sheffield, Leeds, Liverpool, Cambridge, Oxford and Imperial College London, as well as the National Nuclear Laboratory and the Culham Centre for Fusion Energy.
"If I'd had to write a job description of something I wanted to do, this was about as close as you could get," he says.
It was while on the way to watching Manchester City at the Etihad, early last year, that Phil Withers, the University's first Regius Professor of Materials, told him about the project – a key component of the Northern Powerhouse that would offer a chance for collaboration between institutions.
"I offered him some advice and shared my experience of just how difficult it could be for industry to work with universities and that a fresh approach was needed. Previously there has been a scattergun approach, but this gives an opportunity to leverage the talent and connections across a group of universities."
It turned out I had a bit of a knack for turning around businesses and growing them
He applied for the chief executive job in the summer of 2016 and, by 2019, when the purpose-built £150 million, nine-storey building opens on Booth Street, he will oversee the work of around 800 researchers across the Royce locations.
Andrew left the University of Sheffield in 1992 with a PhD in Materials Sciences, and went straight into a job with Morgan Crucible (now Morgan Advanced Materials). He was made general manager within a year and within another 12 months had turned around an arm of the business that was losing money before its products were off the production line, transforming it into a profit-maker.
"It turned out I had a bit of a knack for turning around businesses and growing them," he says.
His expertise spans strategy, research and operations across aerospace, medical, electronic and petrochemical sectors. He has been responsible for manufacturing facilities and high-value contract negotiations in Europe, North America, China, India and Latin America. He still mentors start-ups and retains two non-executive directorships.
Research themes
The research work of Royce will be split into nine core areas across the institutions, with Manchester leading four of them: materials for demanding environments (such as for aerospace, oil and gas); biomedical materials and devices; 2D materials, including graphene; and nuclear materials, which will explore safer and more efficient fuels.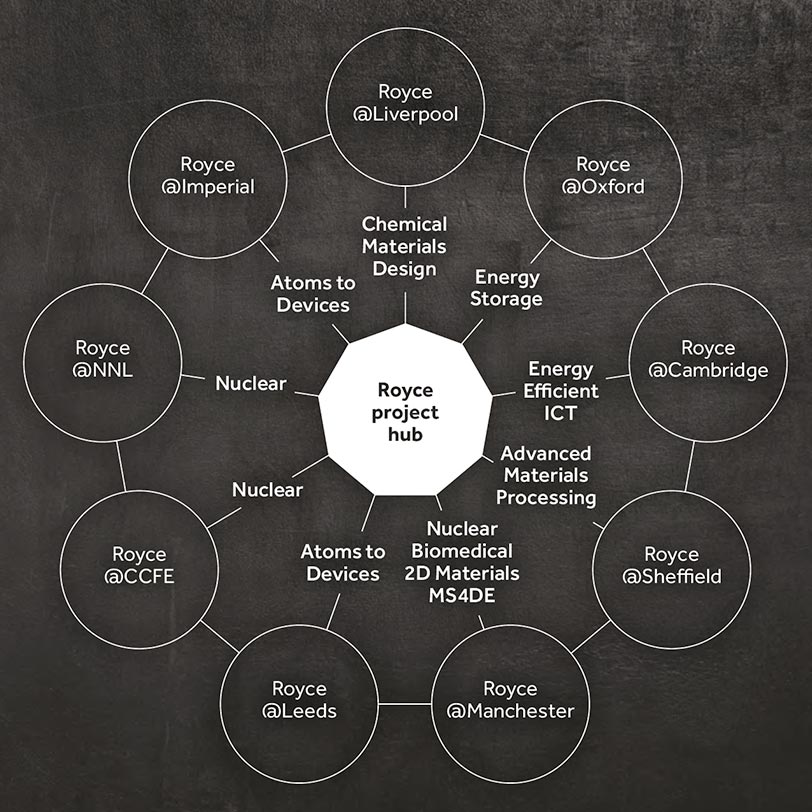 Research contracts will be directed – and belong to – the relevant streams, and income will flow back to them through a collaboration agreement that is already in place.

Manchester and its partners have been working on the project since April 2016 and Andrew receives notification, on the very morning of our interview, that the centre's building grant is in the bank.

The work of its researchers, though, has already begun. "Research activity starts immediately, in existing labs," he says. "And so do our conversations with industry. We have a £45 million equipment grant from the government which is, as yet, largely unallocated and I'm very keen that industry have a say in what that kit should be."

Broadly speaking, in the start-up years, the business model will be one-third institutional government, one-third competitive research grants and one-third industry.

"The approach of the Royce will be proactive. I'm very keen that it's an interactive and an iterative process: we both ask companies what they want and we go to them with ideas."

He wants to turn lab discoveries into global solutions that companies and consumers need to improve their lives.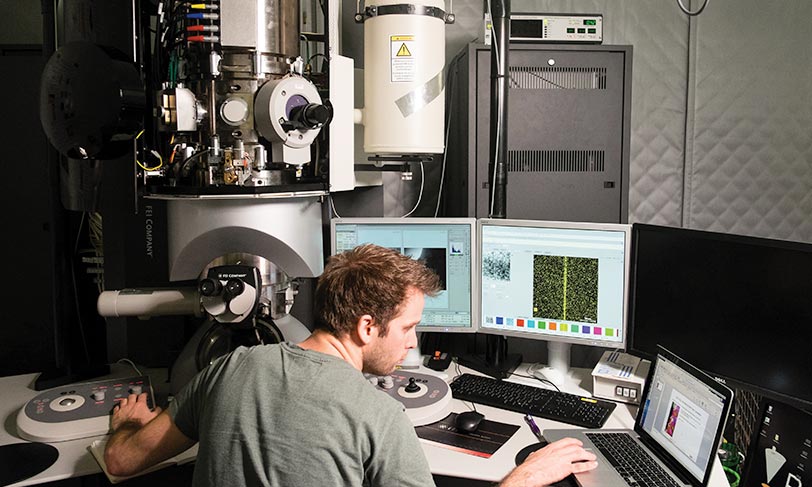 "For a business to make money it needs to differentiate itself from its competitors. For example, if we can make BP's pipes last longer, they have lower capital and maintenance costs and better returns. Or central heating pumps that account for up to 10% of our electricity bill: if we can make a 10% improvement, we deliver 1% off the electricity bill for the entire UK. That's the sort of difference we can make."

He is unapologetic about his interest in spotting opportunities for money to be made and is considering the idea of a Royce Investment Fund, which would channel private investors' cash directly into its activities.

There is another side to his ambition, too. "I very much hope our outreach work will raise awareness among the public about what materials science is. Nothing works in this world without it – and yet most teachers at schools wouldn't know what it is and their students wouldn't think of applying to study it."

And what can he offer the 800-strong army of researchers who will power the Henry Royce Institute?

"The opportunity to collaborate across the finest materials science labs with the finest materials scientists in the UK has got to be very attractive; to work in world-class facilities with world-leading companies and see their research become real solutions. The Royce will be a focal point, nationally and internationally, for people to come and learn about materials science and develop it into a major economic force."