On a Friday evening in the cold bite of December, more than 50 drama students congregated in the University's Old Quadrangle in remembrance of those who fought in World War I.
The Quad – used during the war to drill students who were intending to fight – became a stage for Between the Lines, a site-responsive piece performed before more than 100 staff and visitors.
The performers donned white ponchos decorated with quotes from letters sent to University lecturer Professor Thomas Frederick Tout from students involved in the war efforts.
All first-year drama students at Manchester have the opportunity to create a contemporary performance piece. For Between the Lines the students worked with academic staff, as well as Artistic Director James Macpherson, Playwright Cathy Crabb and Directors Martha Simon and Simon Brewis.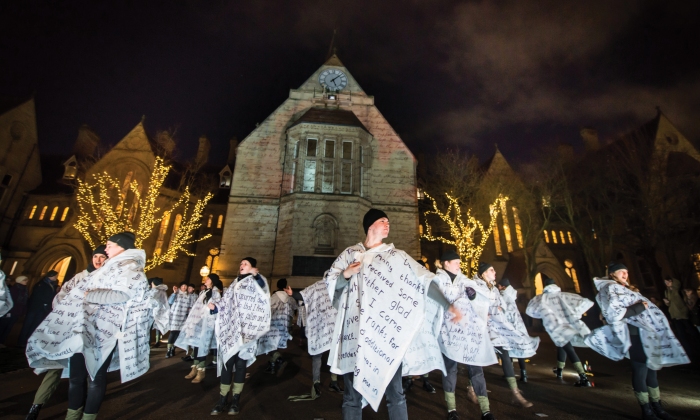 Find out more about the role of the University and its staff and students in World War I.