Online course
Sustainable Electrical Power Systems Engineering
Qualification:

MSc, PGDip, PGCert

Duration:

12-30 months, depending on the qualification level

Delivery:

all taught units are delivered online

Workload:

approx. 15 hours per week

Next enrolment:

September 2024
Introduction
Spark future change
Electricity is playing an increasing role as we look to develop low carbon sources of energy. Get ahead in this exciting field and develop your understanding of how electrical networks will be designed and operated in the future.
Gain a solid understanding of the characteristics of components such as generators, lines, cables, transformers and power electronic devices, and become the expert in your field, studying online while you continue to work.
Key features
Interactive learning
Study online through a mix of simulation lab work, written reports and recorded video presentations.
Practical focus
Working and studying together creates a richer experience of both. Apply your learning into practice and gain deeper understanding of the theories and techniques.
Expert teaching
Join one of the longest-running power system courses in the world, taught by high profile researchers and professors.
Contributing to the cutting-edge of industry
When things are changing so quickly, your studies can have a real influence on innovation in industry, and that's really exciting.
David Bain
Protection Engineer
SSEN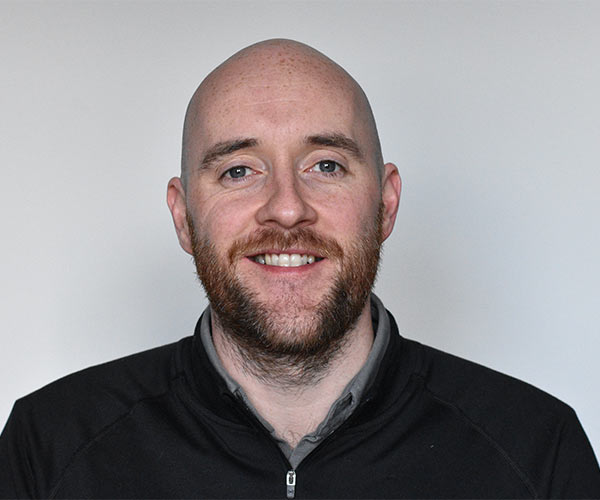 Since we've interviewed David, he has moved roles and is now a Senior Engineer at Ofgem.
Getting an MSc has been a long-term goal for David, despite thinking early on that he wasn't cut out for university. Since leaving full-time undergraduate study and taking his preferred path along a vocational route, David has gone from strength to strength, graduating in December 2020 from his MSc in Electrical Power Systems Engineering (former name of the course), through online learning at The University of Manchester, with some of the highest marks course tutors have ever awarded.
Flexible online learning
Studying and working side by side has always worked for David, and learning online just clicks for him. He's keen for his studies to connect with his work at SSEN, which he loves, and thrives when given the flexibility to study when it suits him. With a busy family life and a demanding day job, David had to remain extremely focused and committed from day one of his MSc, in order to achieve the high standards he demands of himself. He says: "Discipline is necessary, for sure, and support from my partner and splitting of childcare duties has been absolutely crucial to me getting through this course".
Access to high-quality content
With an inclination towards online learning already established, David was impressed with the quality of the course content from The University of Manchester. He found the recorded lectures to be extremely professional, and being 'bite-size' at just 10-12 minutes long, were much easier to absorb than traditional lectures. "Doing five short lectures in a row is psychologically much more engaging than one hour-long talk", he says. Interactive sessions with his peers really helped David to contextualise some of the course content, through learning about how others were applying it to areas of work that fall outside of David's quite precise role. The broad scope of the course content has given him the opportunity to learn about things outside of his sphere of experience, opening his eyes to wider issues and finding fresh approaches and new interests to pursue.
Contributing to real change
David found the course extremely valuable in terms of helping him do his job better, but it also had more unexpected benefits. His MSc studies have demonstrated the value of academic research for industry, and vice versa, particularly at a time of great change in the sector. He says: "The industry I work in has been relatively static, but now it's changing all the time and it's going to continue to change. Collaboration between academics and industry is more important than ever. We're starting to see this as we the network evolves from a passive system, using really interesting technologies to implement interactive smart grids and microgrids. It's too big a job for industry to do itself".
For David, upskilling in such a dynamic sector means his assignments and dissertation are at the cutting edge of industry, and will actually contribute to advances in the way things are done in the future. He says: "When things are changing so quickly, your studies can have a real influence on innovation in industry, and that's really exciting". The MSc has made it clear to David how meaningful his role is within the greater scheme of things, and given him a sense of real pride to be part of something much bigger. As he says, "The MSc has improved me as an engineer and I can really see now how I'm making a difference".
Accredited status
Benefits of the accredited status
IET accreditation recognises the high standard of the course and confirms the relevance of its content.
Attending an accredited course is the foundation for achieving professional registration (ICTTech, IEng, EngTech or CEng status).
Accredited courses are looked upon favourably by employers and can improve your career prospects.
Key information
Accreditation

Accredited by the Institution of Engineering and Technology (IET) on behalf of the Engineering Council as meeting the requirements for Further Learning for registration as a Chartered Engineer. Candidates must hold a CEng accredited BEng/BSc (Hons) undergraduate first degree to comply with full CEng registration requirements.

Delivery

All taught units are delivered online so you can fit your studies around your work and other commitments.

Qualification

MSc (180 credits) - to achieve an MSc degree, you need to complete 8 mandatory units and the dissertation project.
PGDip (120 credits) - to achieve a PG Diploma, you need to complete 8 mandatory units.
PGCert (60 credits) - to achieve a PG Certificate, you need to complete the first two mandatory units and 2 optional units.
Please see our course units section for detail.

Duration

MSc - min. 30 months, part-time
PGDip - min. 24 months, part-time
PGCert - min. 12 months, part-time


Enrolment dates

September

How to apply

For more information on how to apply and what documents to submit with your application, please visit our application and selection section.

Workload

Approx 15 hours per week.

Course director

Dr James Brooks
Fees and funding
Fees for September 2024 entry have not yet been set. Total course tuition fees for September 2023 entry were:
MSc - UK: £13,000 | EU/International: £33,500
PGDip - UK: £8,667 | EU/International: £22,333
PGCert - UK: £4,333 | EU/International: £11,167
Modular (1 unit fee) - UK: £1,083 | EU/International: £2,792
We offer payment by instalments , so you can spread the cost of studying with us.
Explore a range of scholarships and bursaries available for this course below.
Entry requirements
We require at least an Upper Second (2.1) class honours degree, or the overseas equivalent, in electrical and electronic engineering disciplines from a reputable institution.
When assessing your application, we take into account your grade average with particular emphasis on relevant course units with marks at 2.1 level.
Transforming the future of energy in Uganda
Innovation is needed to make systems work better - and innovation comes with knowledge.
Victoria Mary Nakalembe
Systems Engineer
Eskon Uganda Ltd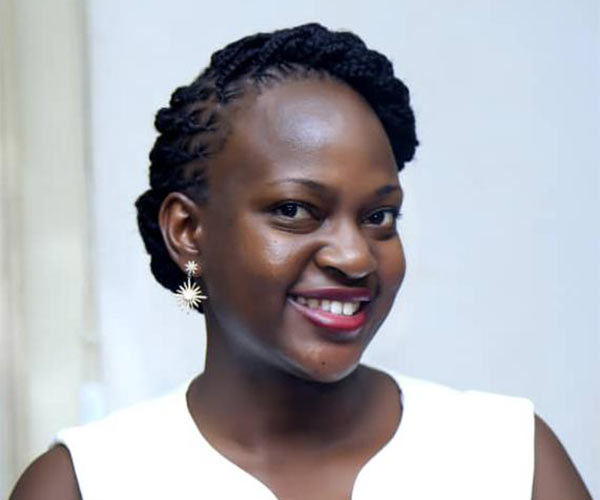 Hydroelectricity is the main source of power in Uganda, a country which currently has a small grid and struggles with regular blackouts. Victoria Mary Nakalembe is part of the ambitious team working to boost the nation's power capacity by four times, upgrading the existing power plants and building new dams to transform quality of life for the population through access to reliable power.
Making a sustainable contribution
A stipulation of Victoria's Equity and Merit Scholarship is that she must use the knowledge she gathers from her studies to make a sustainable contribution to her country, and there's absolutely no doubt that's what Victoria is doing. As a systems engineer at Uganda's biggest power plant, she is responsible for the maintenance, modification and development of the nation's power supply, at a pivotal point ahead of big expansion and change.
Her Electrical Power Systems Engineering (former course name) online MSc from The University of Manchester is giving Victoria the skills, knowledge and confidence to truly make a difference to the way things are done at her organisation, to think innovatively and continually improve the systems she's working on. She's keen to share her learning with colleagues to support her team to find the best solutions, and to expand the skillset and the strength of the power systems industry more generally.
A bigger world
Responsibilities at work and at home meant Victoria wasn't able to leave Uganda to study in Manchester for a year, so when the online MSc became available, she jumped at the opportunity. Victoria finds the peer to peer elements of the online course particularly valuable, learning from professionals from all over the world about different experiences and perspectives.
Through discussions with fellow students internationally, she says: "My mind has been opened to a bigger world". By working closely with engineers from countries with more robust power systems, Victoria can gather ideas of how to do things better, understand various software options, and learn from the challenges that fellow students in more developed countries have encountered. Victoria says: "I feel like my MSc puts me in a privileged position. It's my responsibility to pass on my knowledge and hold the hand of younger engineers. Together, we can build Uganda's expertise now, and for the future".
A level playing field
The knowledge gained from professional development is clearly important to Victoria, not just personally, but for the good of the entire industry, and her country. "Innovation", she says, "is needed to make systems work better. And innovation comes with knowledge".
She's committed to sharing her knowledge, and one day, she'd like to use her knowledge to start her own consultancy, nurturing professional expertise within Uganda to create a more self-sufficient domestic workforce which, while learning from other countries with more robust grids, does not rely on going outside the country to get expert advice.
She says: "I want to help build the expertise and confidence within the country so we can make the best decisions on how to grow, and run the energy sector efficiently and responsibly." The prestige that comes with an MSc from The University of Manchester, and one that is accredited by the IET, is hugely significant for Victoria. It signals that she, just like engineers across the developed world, has an equal level of high-quality skills and education. It puts her, and Uganda, on a level playing field, with the confidence and skills to compete internationally.
Course overview
Who this course is for
Designed for engineers working in the sector, this course will arm you with the tools and techniques to keep pace with the rapidly evolving electricity industry. The course covers the latest developments in the electricity industry and delivers up to date training in electrical power systems.
Student story - why study Power Systems online?
What you will learn
Build an advanced education in sustainable electrical power systems engineering.
Develop the knowledge and the skills you need to make sound decisions in a rapidly changing electricity supply industry.
Investigate, compare, and analyse sustainable innovations in electrical power systems.
Learn key principles and techniques of electrical power engineering.
Gain a broad knowledge of the issues and problems faced by electrical power systems engineers.
Develop a comprehensive working knowledge of the techniques used to solve these problems.
Webinar: Challenges of sustainability
Where and when you will study
Our MSc in Sustainable Electrical Power Systems Engineering is an online course, with content delivered online using web-enabled technology systems. This allows for a truly flexible study experience so you can study in your own time when it is convenient for you. You will be supported through regular contact with your tutor as well as access to wealth of resources including IEEE Xplore.
Webinar: Hear from our alumnus - David Bain
How it will benefit your career
Join hundreds of successful graduates over the past 30 years and add this prestigious MSc to your CV.
Gain the knowledge and skills to take the next steps in your electrical power systems engineering career.
Go on to develop your career at a top employer, such as electric utility providers, equipment manufacturers, specialised software houses, universities and consultancy companies.
Tim Waugh's story
It's more important than ever to keep your skills up to date, and keep on top of new research and technologies.
Tim Waugh
Senior Design Engineer
Siemens
Tim doesn't stand still when it comes to learning. Since starting out as an apprentice designer for a railway company at 17, Tim has always studied part-time, working his way up to the online MSc in Electrical Power Systems Engineering (former name of the course) from The University of Manchester. He's always looking forward, and in his final BEng year, Tim was already investigating how he could further his knowledge of power systems – something he found particularly compelling.
The University of Manchester online course came highly recommended by colleagues who had completed the fulltime version in the past. This, coupled with the University's reputation, particularly in the power systems area, meant it was a clear cut choice for him. With IET accreditation, Tim knew it would also get him one step closer to his career goal of achieving chartered status – his next step now that's he's completed his MSc.
A balancing act
Although he was already working and living in Manchester, Tim chose to do the course online. Having always combined his studies with his job, he knew this method of learning worked for him. He also wanted to remain fully engaged in his day job and use new knowledge as he acquired it. Balancing academic work with a busy job is challenging, and it's hard to stick to a plan when things come up at work, says Tim, but by committing to doing a set amount of studying during the week and then topping up at the weekend, a balance is achievable. Being able to apply what he learns, for example in relation to power system analysis, directly to his work on wind farm protection systems provides incentive to keep at it and means his learning is always relevant and engaging.
Bringing in a new era
With power systems at such a critical point as we make the transition away from carbon-based solutions, Tim is genuinely thrilled to be part of something that has the potential to change the world for the better. This, he says is what keeps him going, if he ever gets overwhelmed with work, or loses motivation. "It's just really interesting and engaging, and that keeps you motivated and on track," he says. Within the context of the government's commitment to net zero, Tim feels like now is definitely the time to be learning and upskilling, ready to be part of the next generation of power systems and bring in a new, greener era. "Power systems is a unique area where there are constant technological advances, especially as we move closer to net zero", Tim says. "It's more important than ever to keep your skills up to date, and keep on top of new research and technologies. This MSc has given me a depth of detail and understanding that you don't get from reading a textbook."
Being part of something bigger
It's important for Tim to stay ahead of the game and be ready to work on cutting-edge projects. This course has given him the knowledge and the confidence to speak up and be part of bigger conversations within his organisation, reinforcing his contribution to the sector as it shifts towards a more sustainable future. He says: "I'm really happy to be part of exciting projects and to be part of the team that's responsible for implementing renewable energy and lowering our carbon footprint. It's quite exciting as an engineer to be delving in to new territory, and working on something that will really make a difference".
Course units
Unit 1 - Introduction to Sustainable Electrical Energy Systems (15 credits)

Mandatory for: MSc, PGDip, PGCert, Modular

Structure of Electrical Energy systems
Basic analytical skills for electrical energy systems
Components associated with electrical energy systems

This unit aims to help you understand the structure of electrical energy systems from the perspectives of a national grid, a distribution network, and an industrial/commercial facility. It introduces the components included within an electrical energy system, the models used to represent each component and the basic analytical techniques used to combine these component models into an electrical energy system. Models will include generators, power transformers, lines, cables, loads and power electronic devices; and analytical techniques will include per-unit, phasors and power flow. It also introduces an independent study of academic literature focusing on differences between national power systems and their methods of overcoming the challenges to reaching a sustainable system.

Structure of Electrical Energy Systems

Transmission and Distribution
Renewables, & Energy Storage

Basic Analytical Skills Associated with an Electrical Energy System

Per-unit
VA and V Phasors
Real and Reactive Power
2-bus power flows
Power quality and power factor
Power vs Energy includes peak, average and reactive power

Components Associated with an Electrical Energy System

Power Transformers
Lines and Cable
Synchronous Generators
Load modelling
Power Electronics, AC/DC converters and DC/AC inverters

Unit 2 - Analysis of Electrical Power and Energy Conversion Systems (15 credits)

Mandatory for: MSc, PGDip, PGCert, Modular

Faults in power systems
Analysis and control of large networks
Analysis and control of power electronics systems

The unit aims to impart knowledge and skills for mathematical modelling as well as the techniques for steady-state and dynamic analysis of electric power transmission networks. It introduces the techniques required to analyse the power flow and fault performance of systems ranging in size from local islanded power systems to pan-country grids.

It also introduces the techniques required to analyse and understand the performance of the power electronic systems that are increasingly important in modern power systems such as HVDC.

Faults in Power Systems

Symmetrical fault calculations: Modelling of networks under fault; solution using basic circuit analysis; the concept of short-circuit level and its factors of influence; faults in large networks.
Asymmetrical fault calculations: Synthesis and connections of sequence networks; solution of sequence networks by standard circuit analysis techniques; transformation back to the phase domain.

Analysis and Control of Large Networks

Formulation of the power flow problem from first principles: Rectangular and polar forms; numbers of equations and variables; Bus classification (PQ, PV, slack); matrix-vector formulation.
Solution techniques for the power flow problem: Newton-Raphson algorithms (basic principle in onedimension; extension to the multi-dimensional case; load flow feasibility, convergence and ill-conditioning; exploitation of PQ decoupling), DC power flow.
Control of real and reactive power flows.
Frequency regulation techniques in large power networks.

Analysis and Control of Power Electronics Systems

Piece-wise-linear modelling and numerical techniques for time-domain solution; circuit simulation; statespace averaging, and small-signal linearization; transfer function models.
Lumped parameter modelling of transient and steadystate mechanical and thermal systems; application of state-variable systems.

Unit 3 - Power System Plant, Asset Management and Condition Monitoring (15 credits)

Mandatory for: MSc, PGDip

Optional for: PGCert

Basic principles
Design of major power system plant components
Asset management and condition monitoring
Substation and system design

You will gain a clear understanding of the principles underpinning the design of the major items of power system plant. Studying this unit will help you to evaluate the design of the major items of power system plant through calculations that are paper-based, within spreadsheets and based on the use of commercial software packages. You will also gain knowledge of the way asset management techniques can be employed on a power system and study the electrical measurement techniques and condition diagnostic methods that are used in the type testing process and/or during production/commissioning/inspection.

Basic Principles
Key issues underpinning the design of power system equipment, high voltage failure mechanisms and fundamentals of heat transfer in power system equipment.

Design of Major Power System Plant Components

Transformers (Transformer design and structure, volts per turn calculation, non-linear transient overvoltage distribution along a winding, thermal diagram, leakage reactance, tap changers, oil/cellulose insulation materials).
Overhead Lines (Basic overhead line design, variation of air gap strength with voltage type, conductors/sag/tension, lightning protection, EM field environment), insulator design, thermal and current rating.
Cables (Basic design, single core / three phase construction, XLPE & paper materials, electrical parameters, electric field / minimisation of electric field, thermal calculations including variation with voltage level, sheath bonding techniques).
Switchgear (Types of switchgear, characteristics of an electric arc, high resistance interruption, low resistance interruption, TRV – single & double frequency, chopping overvoltages / pre- & re-strikes in vacuum).

Asset Management and Condition Monitoring

The practical nature of managing asset of a large network in the context of testing/diagnostic methods, data collection and interpretation.
Asset management in the context of a full life cycle management and linking asset management with risk/impact of failure of the components.

Substation and System Design

Earthing systems, insulation coordination and substation design.

Unit 4 - Power System Operation and Economics (15 credits)

Mandatory for: MSc, PGDip

Optional for: PGCert

Introduction to optimisation and optimal economic system operation
Electricity markets and power system economics
Concepts of power system security
Power system investment

This unit aims to introduce you to the fundamentals of power system operation and economics. The emphasis is placed on the need to balance the desire to operate and plan as economically as possible, with the need to maintain the security of the system. In order to do so in a market context, the unit also gives an understanding of the economic principles underlying the introduction of competition in the generation and retail of electricity as well as the opening of the transmission and distribution systems to third party access.

Introduction to Optimisation and Optimal Economic System Operation

Introduction to power system economics: electricity as a commodity and trade-off between economical and secure supply.
Introduction to nonlinear optimization concepts and Karush-Kuhn-Tucker (KKT) conditions.
Introduction to economic dispatch, KKT solution, and interpretation of Lagrange multipliers.
Introduction to unit commitment.

Electricity Markets and Power System Economics

Foundations of microeconomics: Supply and demand; price elasticity; surplus; social welfare; market equilibrium; theory of the firm; fixed cost, marginal cost, average cost.
Introduction to risk: Definition; price risk management and contracts; principles of portfolio design.
Industry restructuring: Objectives; unbundling; market players; basic structures: pool, bilateral and mixed.
Electricity marketplaces: Forward and spot (balancing) markets; power exchanges; generation scheduling; two-settlement system.
Participation in electricity markets: producers, retailers, customers, hybrid participants.
Network effects: Locational marginal pricing; transmission losses and constraints; transmission rights.

Concepts of Power System Security

Supply and demand balance over different timeframes: ancillary services in a market environment and concept of (N-x) security.
Optimal power flow and DC approximation.

Power System Investment

Generation investment: Drivers for capacity expansion and retirement; risks.
Transmission investment: Costing and pricing of transmission networks; value of transmission; need for regulation; approaches to transmission pricing.

Unit 5 - Smart Grids and Sustainable Electricity Systems (15 credits)

Mandatory for: MSc, PGDip

Optional for: PGCert

Distributed low carbon technologies
Smart Grids
Sustainable electricity systems

Electrical power systems and the challenges facing them are rapidly changing. This unit explores the main concepts behind smart grids and low carbon networks, two prominent changes in power systems. It allows you to know, or calculate, the impact of some of these current and future changes. More so than other units the focus here is on environmental concerns as well as the technical and economic (the energy trilemma).

Distributed Low Carbon Technologies

Introduction to distribution networks
Distributed generation: impacts and challenges
Electric vehicles: impacts and challenges
Photovoltaic panels: impacts and challenges
Other technologies: storage, smart appliances, etc.

Smart Grids

Distributed generation and active network management
Present and future challenges for T&D
Introduction to smart grids
Smart grids - transmission and distribution perspectives
Demand side management

Sustainable Electricity Systems

Towards low-carbon networks
Introduction to low carbon thermal generation (nuclear, Carbon Capture and Storage, bio diesel, biomass)
Renewable Energy: system-level integration challenges (operational reserves, impact on conventional generation, capacity credit)
Emission models and indicators
Introduction to multi-generation (cogeneration, micro CHP, waste heat recovery, tri-generation, heat storage, heat networks)
Electrification of heating: introduction to electric heat pumps
Decarbonisation of transport
Contribution from demand side management to low carbon system operation

Unit 6 - Power System Dynamics and Quality of Supply (15 credits)

Mandatory for: MSc, PGDip

Optional for: PGCert

Power system dynamics
Quality of supply
Reliability

This unit aims to introduce you to basics of power system dynamics and quality of electricity supply issues and to discuss most widely used and recommended methodologies for enhancement of power system stability and mitigation techniques to overcome problems associated with quality of electricity supply.

Power System Dynamics

The dynamic characteristics and control requirements of power systems are introduced. Consideration is given to the dynamic modelling
of major power system components and controls including power system loads, excitation systems and governors.
The modelling and control requirements will be discussed for small and large disturbances studies and voltage stability studies. Methodologies, tools and techniques for performing these types of studies will be introduced.
The methodologies for enhancement of power system stability and tuning of power system controllers will be discussed.

Quality Of Supply

Introduction to Quality of Supply: Essential terms and definitions, importance and relevance, types of studies. Voltage variations in power system over and under voltages voltage flicker and voltage transients.
Voltage sags: definition, characteristics and causes, propagation and representation, consequences of voltage sags.
Harmonics: Definition, propagation, sources and consequences and harmonic filter design.
Assessment of financial losses due to power quality disturbances and recommended mitigation practise to solve quality of supply problems.

Reliability

Introduction to Reliability: Essential parameters, indicators and functions for non-reparable and reparable systems. State-space representation,
Markov's model, network models: series-parallel connection, state enumeration, Monte Carlo simulation.
Generation systems: basic methods, operating reserve, interconnected systems.
Composite generation and transmission systems: enumeration technique and Monte Carlo simulation.
Distribution systems: radial networks, analytical techniques.

Unit 7 - Power System Protection (15 credits)

Mandatory for: MSc, PGDip

Optional for: PGCert

Introduction to protection systems
Conventional protection systems
Advanced protection systems

This unit aims to introduce the classical and advanced operating principles and main features of various types of relays and protection schemes. It provides the knowledge necessary to understand how these relays and schemes are applied to the protection of plant and systems including transmission, distribution and industrial networks and rotating machines.
It describes the methods and instrumentation used for testing of protective devices and complex protective solutions involving a larger number of protective devices.

Finally, the unit introduces the principles of wide-area monitoring, protection and control, which are underpinned by the availability of high-speed information and communication technology in protection schemes.

Introduction to Protection Systems

The importance of protection to the reliability of industrial and commercial power networks, protection relay types, current/voltage transformers.

Conventional Protection Systems

Fuses, overcurrent protection, high/low impedance differential protection, busbar protection, transformer protection, distance protection schemes, protection of rotating machines, including motor and generator protection.

Advanced Protection Systems

The advantages and disadvantages of multi-functional numerical protection and control devices. Principles of protection of networks with distributed generators. Wide area monitoring, protection and control systems, aimed for the protection and control of integrated power systems. Communication technology used in protection of power systems and in substations.

Unit 8 - Business Cases for Sustainable Innovations (15 credits)

Mandatory for: MSc, PGDip

Project/team/business planning
Ethics & professional responsibility
Intellectual property
Report writing (information sources, literature reviews, structure and presentation)

This unit prepares you for individual or team-based research projects by introducing methods used in research and development. It aims to:

1. Prepare you for research project work through the practice of:

Independent research/self-learning (literature review, ideation, creative problem solving),
Project planning (scope, resource, timelines, risk),
Writing reports.

2. Encourage exploration of professional responsibility in the wider context in which engineering operates (ethical, environmental, regulatory, managerial, and social contexts).

3. Apply technical engineering innovations to a commercial and business context (including presenting an overview of intellectual property).
Improve the effectiveness of team working, decision making, and presentations.

Project (60 credits)

Mandatory for: MSc

Your dissertation project will ideally be based on a problem you and your company need to resolve, ensuring the programme delivers value for both you and your employer.

The dissertation should demonstrate an appropriate level of professional competence in the practical development of a suitable application that meets a perceived need, specification or the realisation of a research project.

Knowledge and understanding

Describe and evaluate the methodology used.
Demonstrate the application of the appropriate disciplinary skills.
Describe and evaluate the solution and its theoretical and practical significance.

Intellectual skills

Analyse a problem and the relevant literature or practical context.
Design an appropriate solution.
Appraise critically the project, indicating the rationale for the proposed solution, lessons learnt during the course of the project, and evaluation of the solution and methodology used.

Practical skills

Use software, simulation and CAD tools as appropriate in the construction of the problem solution.
Use programming and software tools relevant to the system operation.
Use appropriate test and measurement equipment to acquire data related to the problem.
Use hardware necessary to construct and integrate the system.
Use software tools as appropriate to record and analyse data.

Transferable skills and personal qualities

Demonstrate creativity and problem-solving skills.
Demonstrate academic writing (including use of references), project management, risk analysis, project documentation.
Course structure
The course has been designed to support those working in industry. Multiple entry points exist and the course can be completed in a timescale that suits your needs. Your dissertation project will ideally be based on a problem you and your company need to resolve, ensuring the programme delivers value for both you and your employer.
The course will develop your understanding of how electrical networks will be designed and operated in the future. It will provide you with a solid understanding of the characteristics of components such as generators, lines, cables, transformers and power electronics devices. The course will provide you with the skills you need to carry out power flow and fault calculations, learning how these techniques are used to study the behaviour of large systems.
The course also covers a range of other topics such as HVDC, how renewable generation is integrated into a power system, the increasing importance of smart grids, and how to assess and remedy power quality problems. The course is based on the long-running MSc in Electrical Power Systems Engineering delivered by The University of Manchester. On graduation you will be a member of a network of global alumni, many in senior positions in the electricity supply industry.
The course has been designed to support those working in industry. Multiple entry points exist and the course can be completed in a timescale that suits your needs. Your dissertation project will ideally be based on a problem you and your company need to resolve, ensuring the programme delivers value for both you and your employer.
Once you register for the course, you will be assigned a Study Advisor, who will stay with you throughout your studies and can be contacted by phone or email whenever you have a question or a concern.
Your Study Advisor will be able to guide you through your choice of units and help you to schedule and register for them. They will be familiar with all aspects of your course and your own progress and timetable and will be able to provide support on a wide range of issues or refer you to University specialist support services if necessary - such as the Careers Service, Counselling Service or Disability Support.
For each technical unit, you will be assigned an Academic Tutor with expertise in the particular subject area you will be studying. Your tutor will introduce themselves at the start of each unit to outline the material and plans for assessment. They will host regular online group discussions to review the content being presented that week and to give you the opportunity to engage with other students. They will also maintain and monitor a range of other tools including forums, blogs and live chat sessions, in case you have any questions about the course content.
You will typically need to commit around 15 hours per week during each unit taken. It is important to make sure your employer supports you by allowing suitable time to be spent on your studies.
Each unit will require you to submit one or more pieces of coursework and a final assessment.
We use a mix of computer-based/simulation lab work, written reports, recorded video presentations, computer based-tests, and oral exams for assessment. The coursework will often involve using specialist software packages which will be provided for you. Your tutor will provide the exact details of how each activity contributes to your final marks for a given unit.
You will also be provided with regular opportunities to assess your progress through self-tests that do not count towards your final mark. Your tutor will seek to support you if you are having difficulty with a particular subject area and your Study Advisor will be there to help if there are any other issues affecting your studies.
Your dissertation project will ideally be based on a problem you and your company need to resolve, ensuring the programme delivers value for both you and your employer.
Admissions information
From your initial expression of interest right through to graduation, you'll receive all the support you need. We can support you with enrolment and subject assistance, administrative logistics and fee options, online learning skills, workload management and special circumstances including a possible professional entry route.
Regulated by the Office for Students
The University of Manchester is regulated by the Office for Students (OfS). The OfS aims to help students succeed in Higher Education by ensuring they receive excellent information and guidance, get high quality education that prepares them for the future and by protecting their interests. More information can be found at the OfS website.
You can find regulations and policies relating to student life at The University of Manchester, including our Degree Regulations and Complaints Procedure, on our regulations website.