In the century since humans took off in the first powered aircraft, aviation technology has developed at a supersonic speed. Now, the next phase of transformational change in the sector could be just around the corner, thanks to the groundbreaking contributions of Manchester scientists and engineers.
Imagine being able to fly from the UK to New York in just two hours. Or, for something more out of this world, try boarding a plane and jetting into space itself.
These may seem like big dreams, but experts at The University of Manchester are working on the innovations that could make them a reality.
The potential of Manchester's research to revolutionise aviation has already made the news this year. Sir Richard Branson, founder of Virgin Atlantic, called on the aviation industry to harness the potential of graphene, the world's first 2D material, isolated in Manchester, to transform the performance of future aircraft.
Graphene could be used to reduce the weight of aircraft, improving their efficiency. It could also improve the resin that holds together the carbon fibre within the wings, helping to stop water entering, or replace the copper wiring and heating coils, which would prevent the build-up of heavy ice or it could ultimately replace the carbon fibre in the wings completely.
But these are just a few of the pioneering solutions that our scientists are exploring.
Materials to withstand hypersonic speeds
Developments in ceramic technology mean that passenger aircraft could one day fly at hypersonic speeds – moving at Mach 5 or above. That's at least five times the speed of sound. Aerospace vehicles operating at this velocity would offer "a step jump in transit speeds," according to Professor Philip Withers, Regius Professor in Materials.
"A hypersonic plane could fly from London to New York in just two hours. This would revolutionise both commercial and commuter travel," he explains.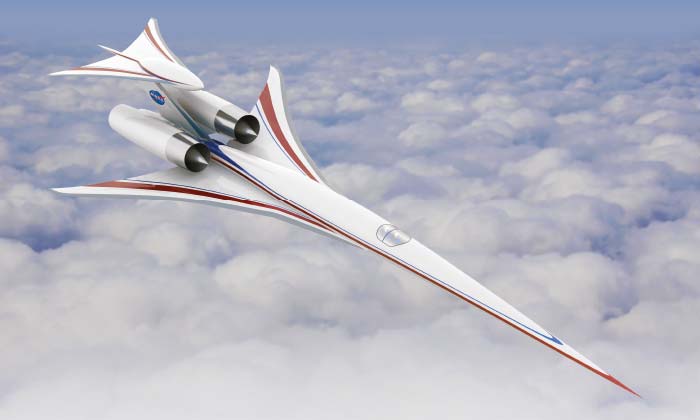 However, when moving at such speed, the heat generated by the atmosphere can reach anywhere from 2,000 to 3,000°C. This can seriously affect an aircraft's structural integrity.
To help protect the plane, materials called ultra-high temperature ceramics (UHTCs) are needed in aero-engines – which is where our scientists come in.
Collaborating with Central South University in China, researchers at the University and the Henry Royce Institute – the national organisation based in Manchester that is leading on advanced materials research and applications – have designed and fabricated a new carbide coating that's vastly superior in resisting these temperatures.
The new carbide coatings are formed when carbon combines with other elements that have a lower rate of surface erosion at high temperatures.
The study was led in Manchester by Professor Ping Xiao from the Department of Materials. It's his belief that these compounds could revolutionise hypersonic travel for air and space.
Re-engineering flight
It's not just the materials that could change. Mechanisms that have helped generations of planes to fly could also be replaced forever.
A team led by Dr Bill Crowther, in partnership with BAE Systems, have been trialling 'flapless plane' technology. The trials are part of a long-term collaboration between industry, academia and the UK government. Their aim is to allow improved control and performance by replacing the need for complex mechanical systems with a simpler 'circulation control wing', where high-energy air is blown over the wing's surface.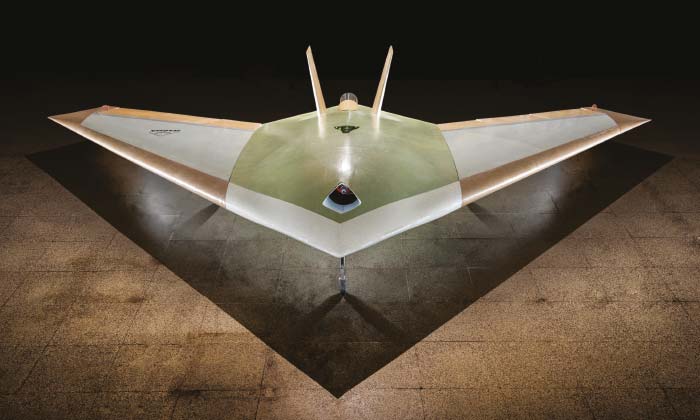 Their current MAGMA project builds on the earlier FLAVIIR project, undertaken by BAE Systems with the universities of Manchester and Cranfield, which culminated in the world's first 'flapless flight' with the Demon drone.
MAGMA goes even further, increasing the blown air to supersonic speed and, for the first time, using the aircraft engine to provide the blown air. They'll also test fluidic thrust vectoring technology, using it to manipulate the engines' thrust direction to control the attitude or angular velocity of the pilotless craft.
Dr Crowther, a Reader in Engineering, sees the trials as an important step forward in our efforts to explore adaptable airframes. "We're demonstrating that we're at the cutting edge when it comes to developing next-generation aircraft. I believe that what we're seeking to do is truly groundbreaking," he says.
A hypersonic plane could fly from London to New York in just two hours. This would revolutionise both commercial and commuter travel
Stellar ambitions
And the innovation isn't limited to our researchers. A team of physics and aeronautical engineering students aims to revolutionise space travel by designing and building the world's first successful spaceplane.
Led by master's student and managing director Adriano Parisi, the team have started up their own company, Vanguard Advanced Systems, and have already come up with the engine concept and aircraft design.
The type of plane they have designed is an Athena-class aircraft and the next step is to raise enough funds and investment to turn their concept into reality.
"It has been a massive challenge, especially at the minute, while I am doing my final exams," notes Adriano. "But our drive and determination is real and so is this project.
"We're fully committed to making our spaceplane a reality. We understand it is an ambitious target, but that's what drives us forward."
The technologies are complex, but the message is simple: the next phase of innovation in aviation could change our lives immeasurably. Manchester scientists are helping to accelerate the arrival of this new era