Based at the University's Humanitarian and Conflict Response Institute, charity UK-Med has been providing medical relief in areas experiencing conflict or natural disasters for more than three decades.
Founded by Professor Tony Redmond OBE in 1988, the organisation plays a vital role in deploying medical professionals to where they are needed the most – a mission of courage and humanity that aligns perfectly with the University's values.
With a register of more than 1,000 practitioners, UK-Med provides key support and care in warzones, at the sites of natural disasters and on the frontline of global crises like the COVID-19 pandemic.
Working alongside the University's Humanitarian and Conflict Response Institute gives the charity access to the best research, training and thought leadership in providing urgent international medical care.
"Manchester has a proud history of responding to humanitarian crises," says Professor Redmond, who originally studied Medicine at the University. "The University has always been part of this, with social responsibility as one of its three core goals."
A new era
David Wightwick, previously of the World Health Organization (WHO) and Save the Children, took over leadership in 2018. Since then the charity has faced some of its greatest challenges to date, including COVID-19, the war in Ukraine and the devastating earthquake in Turkey and Syria. UK-Med has sent teams of doctors, nurses, paramedics and other healthcare practitioners to treat hundreds of patients on the frontline.
Wightwick reflects on UK-Med's unique partnership with the University: "The relationship allows us to be outward-looking and directly engaged in humanitarian response, and we are happy to provide opportunities such as internships and volunteering to students."
UK-Med continues to expand its reach and with a focus on the complex events that are emerging – from the perfect storm of climate change, political unrest and a pandemic – its relationship with the humanitarian community is more important than ever.
Timeline
1988
UK-Med is founded by Professor Tony Redmond OBE as SMART South Manchester Accident Rescue Team) and recruits A&E consultants and nurses to be on-call volunteers.
Redmond takes eight Manchester clinicians to Armenia following a devastating earthquake that claims 60,000 lives.
1992
UK-Med responds to the siege of Sarajevo.
1995
UK-Med responds to Cape Verde cholera outbreak following the eruption of Pico volcano.
UK-Med officially register as a charity.
2010
Haiti earthquake kills more than 200,000 and leaves thousands more injured and homeless. UK-Med sends 70 practitioners who treat 7,000 patients and carry out 600 operations.
2014
150 clinicians recruited and trained by UK-Med join the Department for International Development, the UK Department of Health and global NGOs at the Ebola pandemic frontline in Sierra Leone.
2018
Tony Redmond becomes Chair of Trustees and David Wightwick takes over as CEO.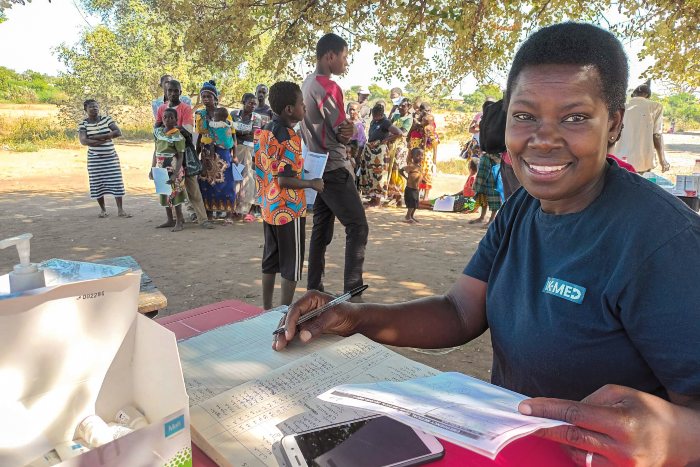 2020
UK-Med works in 13 countries to support tens of thousands of patients during the COVID-19 pandemic.
2021
UK-Med's work expands to reach 18 countries worldwide.
2022
Russia invades Ukraine and millions of Ukrainians are displaced. UK-Med sends 100 clinicians to help. The conflict is their biggest emergency response to date.
UK-Med certified by WHO as an independent Emergency Medical Team – a first for a UK-based charity.