Engaging our staff, students and community
Engagement is a key foundation to our overall sustainability strategy. It's how we get conversations started, share ideas, knowledge and research, and work together on solutions for some of the world's greatest challenges.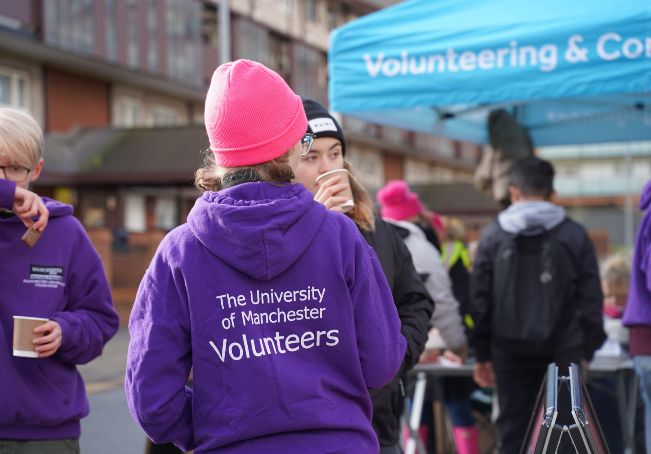 Sustainability highlights
Top 2% for impact
We aim to be in the top 2% in the world for impact towards the UN's Sustainable Development Goals (SDGs). Discover more about our commitment to meeting the SDGs.
Our recycling ambition
We aim to recycle 45% of the waste we produce through campus operations by 2025. Learn more about out commitment to waste reduction.
Sustainable Futures
The Sustainable Futures platform guides our University's research to ensure it is addressing the major environmental challenges of the 21st century and has a positive impact on society.
LEAF
The Laboratory Efficiency Assessment Framework (LEAF) is a higher education sector-wide framework that offers guidance and criteria to improve the sustainability and efficiency of research and teaching laboratory spaces.
Meet the team
Environmental Sustainability team
Alongside our core team of sustainability experts, we also work with colleagues across the University including Social Responsibilty, Estates and Facilities, and Procurement.