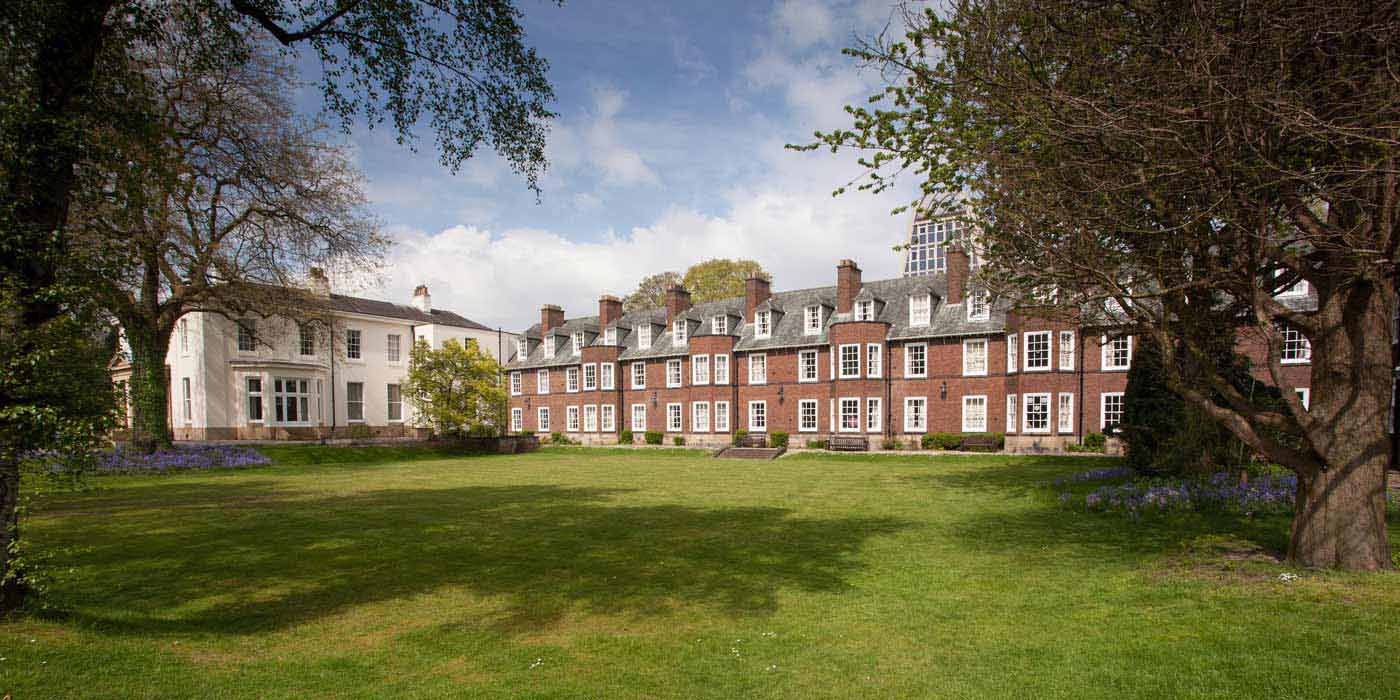 Bedrooms and bathrooms
The three blocks - Mary Worthington, Ward and Lees - consist of corridor bedrooms with shared bathroom facilities.
Bedrooms vary in size but all have a bed, wardrobe, study desk, chair and bookshelf.
Bathrooms are shared with your corridor and cleaned weekly by our facilities team.
---
Bedroom features include
Bed, mattress and cover

Wardrobe

Drawers

Desk

Desk light

Operator chair

Bookshelf

WiFi access
Shared bathrooms include
Shower with curtain or door

Hand basin

Toilet

Mirror
Why choose Ashburne Hall?
Ashburne has a rich history with beautiful surrounding gardens.
You'll enjoy shared common areas, including a music room, a library and a lovely dining room where you have your meals.
In advance of new halls being built in Fallowfield, about which we have entered public consultation, we are letting you know that subject to the approval by Manchester City Council we aim to demolish the Owens Park Hall of Residence starting in late 2023 and continuing through 2024. At varying times this will create some disturbance to some areas neighbouring the site and should be borne in mind when accepting an offer for accommodation in Ashburne Hall.
Standard features include
Bills included

Utility bills, internet and contents insurance are included and catered halls provide two meals a day, Monday to Friday.

Bike shed

Most halls have bike shelters and storage racks against which you can lock your bike.

Laundry facilities

All halls have access to washing machines and dryers (online payment via Circuit Laundry).

High-speed internet

You'll have access to high-speed WiFi in all hall areas.

Security

The University has a dedicated, first-aid trained security team available 24 hours a day, seven days a week.
---
Shared areas
Kettle (for hot water)

Microwave

Lounge furniture
Cleaning and domestic equipment
Mop and bucket

Vacuum cleaner

Iron and ironing board

Waste and recycling facilities
As Ashburne is a catered hall, only small tea rooms are provided where you can make meals outside catering times.
A number of common rooms are dotted around the hall where you can meet to socialise and study.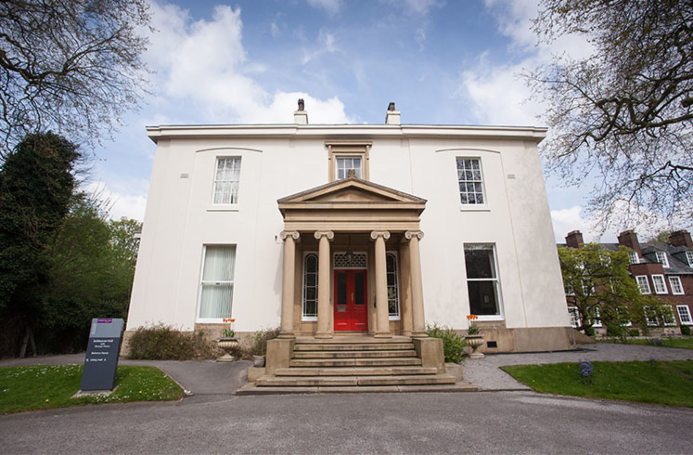 Travelling to campus
This hall is approximately 2.3 miles from the centre of campus, University Place.
28-minute walk via Oxford Road and the Curry Mile.
14-minute cycle: Oxford Road and the Fallowfield Loop offer protected cycle routes.
10-minute bus journey
Unique support on hand
At Manchester, you'll be supported from day one by our dedicated team of ResLife Advisors.
From 6pm to 8am every day, including bank holidays and University closure periods, your ResLife Advisor is there to help you make the most of your time in halls.
Advisors are students and staff who live in halls with you and can help with anything from academic worries to settling in.
There's also the Counselling and Mental Health Service, the SafeZone app and Report and Support available.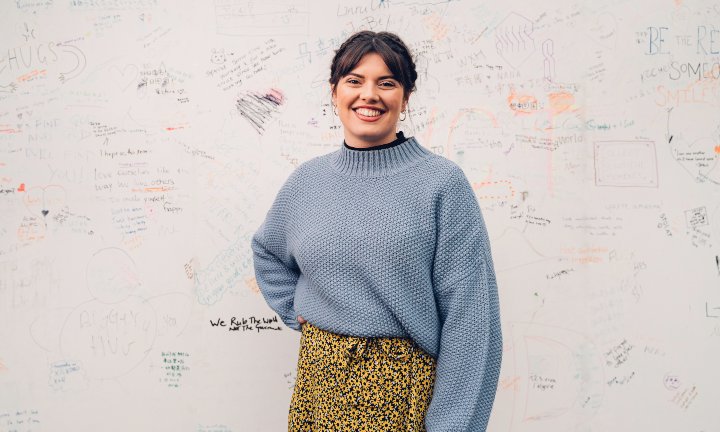 Life in and around Ashburne Hall
Halls are thriving communities where many students make friends for life.
Your ResLife and Hall Executive Committees run social events throughout the year, from plant giveaways and yoga to film nights and BBQs.
This Hall is in the vibrant suburb of Fallowfield with its lively student population and an array of shops, bars and cafes.
You'll have the University's Armitage Sports Centre and its courts, pitches and gym on your doorstep.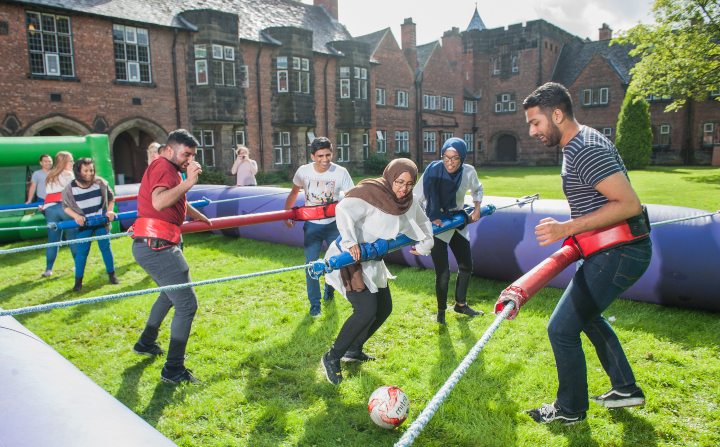 Meet the ResLife team
ResLife offers 24/7 support to students living in halls.
ResLife Rep, Eden, introduces the Team, what they do and how they can help.
Moving into halls
Georgia talks about living in halls and her first-year moving tips.