Blended online course
Educational Leadership in Practice
Qualification:

MA

Duration:

24 months

Delivery:

Online with two conferences annually

Workload:

Approx 20 hours per week

Next enrolment:

September 2022

Fees:

£12,500
Introduction
Be the positive change your educational organisation needs
Education is constantly under pressure to conform to external requirements, especially with standardisation and teach to test sweeping the globe, steering policy and pressurising educational leaders.
This course will build your intellectual and practical confidence in all interactions; with teachers, parents, students, managers, board members and policymakers, to engage at a higher level and influence change.
Key features
Learn on the job
Take a critical and theoretical approach with practice-based learning that enables you create change in the workplace from day one.
Build a global network
Network with peers and experts during conferences held twice a year at our prestigious Manchester Centre.
Practise new skills
Learn from world-leading academics in educational policy and educational leadership including Prof Helen Gunter and Dr Alexander Gardner-McTaggart.
Be the positive change your educational organisation needs
The University of Manchester offered me the best opportunity to work alongside top researchers in the educational leadership field and grow professionally.
Martin Lipton
Deputy Head Teacher
Phorms Campus Berlin Süd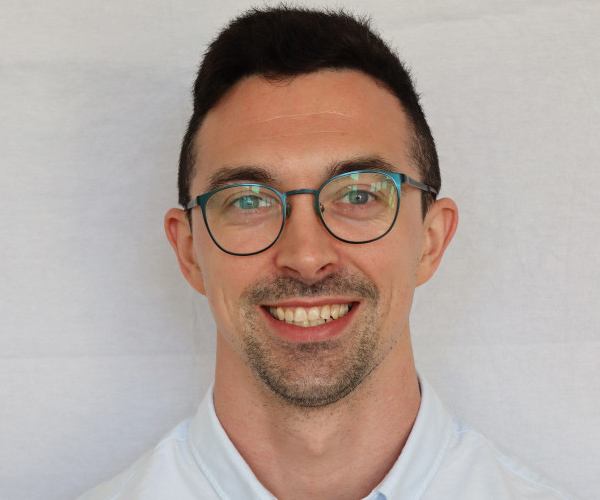 It's been over 10 years since I considered doing any form of further education. As I work in Berlin, I needed to make sure that I was able to access online content in order to study from home. When researching different courses, Manchester had a very successful in-house MA programme for educational leadership and the fact that they were offering a blended programme for working professionals stood out for me.
The online content is easy to follow and creates opportunities to flesh out ideas and discuss different leadership concepts. The conferences, held twice every year, have given me an opportunity to meet the lecturers and network with other professionals on the course. It offers opportunities to discuss different leadership discourses from across the world, contributing to my development to grow as a leader within education.
The Manchester course stood out to me as it is led by a group of researchers and lecturers who are at the forefront of educational leadership research themselves. They are involved in current research across the whole spectrum of educational leadership, which offers students a real critical insight into contemporary knowledge which I have benefited from immensely.
Try our free MOOC: Educational Leadership: Working for Good
Our free MOOC covers the following topics
Researching leadership in the context of education and individual professional contexts.

Comparing and evaluating leadership models within education and how education, as an industry, is changing.

Comparison between national and international schools leadership.
Key information
Delivery

A mix of online content with face-to-face conferences twice a year

Duration

Master's - 24 month, part-time.

Enrolment dates

Master's – February and September.

Applications

For more information on how to apply and what documents to submit with your application, please visit our application and selection section.

Workload

Approx 20 hours per week

Course director

Dr Paul Armstrong
Fees and funding
September '22 - Manchester Centre is £12,500
Early application deadline: 23 May 2022 for September '22: 10% tuition fee discount (£1,250)
Alumni Loyalty Bursary: If you have successfully graduated for The University of Manchester, you can receive a 15% alumni bursary (£1,800)
The University offers a one-discount policy. You will be awarded the discount that offers the largest amount.
The course fee for Manchester in Sept '22 is £12,500 
The course fees for Dubai is £12,500 plus 5% VAT (paid in 4 instalments)
The course fees for Hong Kong/Singapore in Sept '22 is £12,500
The advertised fee covers your tuition. It does not cover your accommodation and flight costs when travelling to the face-to-face workshops/conferences.
Entry requirements
A good honours degree (minimum 2:1) or the overseas equivalent, in a related area. An initial qualification in teaching, or at least one year's professional experience in a public or private educational organisation, are desirable but not essential requirements.
A copy of your CV detailing your full work experience.
As part of the application process you will be asked to provide contact details for two referees, professional and/or academic.  The University will contact your referees directly after you submit your application and direct them to complete our online reference form.
Teachers as learners: leadership can take the educational experience to the next level for teachers
Meeting with fellow students and educators and discussing common concerns, including global issues that affect education made my learning experience splendid.
Diana Wilson
Educational Leader
Diana Wilson is an experienced educator and a member of the first Middle East cohort of students on the part-time MA Educational Leadership in Practice programme – an experience that has surpassed all her expectations. Diana is going to graduate in 2022 and is determined to take her career to the next level.
"I selected The University of Manchester's MA Educational Leadership in Practice (MA ELiP) programme because of the strong platform it offers to listen and enjoy, experience and learn directly from the University faculty, anywhere in the world. I have met very few leaders in my career with specific knowledge in leadership and so I was delighted to see that educators in positions of responsibility can make teaching and learning a more positive experience and create better workplaces for the people involved in this profession. The MA ELiP provides specific knowledge, which I believe leaders will find essential in making a positive change in education.
Teachers certainly make good learners; they are happy to work towards positive change. I have been in the field of education for nearly two decades now. I started my career quite early and have continued to work without any gaps or breaks. This programme of study (MA ELiP) with Manchester is also one that I self-funded.
My experience includes roles in teaching and leadership in the UAE. In Dubai in 2020, I decided to take my professional development to the next level and towards leadership in education. I was familiar with some of Dr. Alexander Gardner Mc-Taggart's research on international schools as at that time I was reading his work for my final project at another university in Dubai. The invitation to attend the ELiP information session caught my eye. I attended the session and was immensely impressed by the people and reputation of the University and the MA ELiP course that was due to start in September 2020 with its first cohort in Dubai.
For me personally, the biggest questions I had about school leadership and leadership in general have been answered during the programme. It has provided me with a more reflective and thorough outlook in understanding the factors impeding progress and how to deal with issues that may have remained unresolved and ignored.
The Manchester part-time MA ELiP is certainly not an academic programme that you follow in isolation. During my studies, I had the opportunity to meet my fellow students and the faculty from Manchester during live lectures and webinars, and face-to-face conferences in Dubai, which made my learning experience splendid. These meetings were engaging and generated discussions around common concerns, including global issues that affect education and how we as educators can affect the planet and its future citizens. Each semester's course conference spanned a range of topics that had a connection with the wider course content.

Together as a cohort, we have learned from each other's experiences and contributed to making the best of our professional and personal knowledge. Everything about the programme was well-organised and the team from the university was always available to respond to any queries, academic or non-academic.
With this international higher qualification, I am going to face the world wherever I am destined to lead, open mindedly, with upright moral values of equity, and levying a viewpoint that privileges social justice.''
Course overview
Who this course is for
If you're a teacher or an educator looking to move into a leadership role within an education organisation, this course is for you. It will give you vital knowledge and skills to take your career to the next level, empowering you to lead with confidence and have a real impact.
What you will learn
Gain a deep understanding of theories, research, intellectual debates, and best practice from across the globe.
Reflect on how these could apply to your own practice.
Develop higher-order thinking skills to inspire you as a leader of education.
Apply educational leadership skills and find solutions to real-world problems from local and global education organisations.
Where and when you will study
This fully-online, part-time master's means you can study from anywhere in the world and fit it around your day-to-day life. You will be expected to learn while you continue to work, and to use examples from your work throughout your study.
You will complete four taught units in year one, followed by two taught units and a research project in year two. You'll learn through a mix of interactive teaching and have plenty of opportunities to work collaboratively with your peers.
The benefits of a blended course
How it will benefit your career
Gain a deep understanding of theories, research, intellectual debates, and best practice from across the globe.
Reflect on how these could apply to your own practice.
Develop higher-order thinking skills to inspire you as a leader of education.
Apply educational leadership skills and find solutions to real-world problems from local and global education organisations.
Changing the educational leadership landscape
This course not only provides you with a theoretical framework, but it also examines educational leadership issues in diverse international contexts.
David Buckley
Educational Leader
After studying and teaching in the UK, David Buckley decided to move abroad and engage with international school education. He worked in schools in Bangkok, Hong Kong and Singapore, and acquired significant practical experience as an educational leader. Studying for a master's is something that he was always contemplating, as he wanted to develop his theoretical skills and take a critical approach to educational issues. Driven by his desire to interact with a global network of like-minded professionals and learn about the latest developments in the sector, David is confident that the MA in Educational Leadership in Practice will equip him with the tools to make a difference.
Influence change
"This course not only provides you with a theoretical framework, but it also examines educational leadership issues in diverse international contexts,'' says David. Considering himself a life-long learner, he hopes to gain a holistic view of education and engage with modules he is passionate about. David finds the course and the flexibility of the assessments valuable, in terms of helping him apply his learning into practice. Exploring his interests around the expansion of international school education in the Asia-Pacific region over the last ten years, helps him relate the course to his work and expertise.
His studies help him explore alternative aspects of educational leadership that he took for granted. At a time of great change in the industry, he needs to take a more critical approach to educational issues and social policy. "My role is quite practical, but I missed the theoretical side of it. I need to learn more about leadership models, examine and review the existing literature.'' The broad scope of the course allows him to learn about things outside of his sphere, opening his eyes to wider issues and finding fresh approaches to pursue. He can broaden his horizons and influence his organisation's decisions by creating impactful change
Build a global network
When applying for this course, the conference element, and the fact that the course is a blend of online and in-person delivery, stood out to David. He admits that having the opportunity to connect face-to-face with people in a physical environment is inspiring, as you gain a deep understanding of best practices from around the world. "Building a global network with peers and experts and working collaboratively around issues you are passionate about, helps you discover new aspects of education,'' says David. Although - due to the pandemic - the conferences have been virtual, he explains that they provide a platform for discussions around educational leadership issues to take place.
Meeting with fellow students and professionals is important for David. "Engaging with people from around the world makes me realise how wider the realm of educational leadership is and the opportunities that are out there,'' he says. In this way, he can take a holistic view of educational leadership and grow personally and professionally through the course.
New paths
David is confident that the course will equip him with the tools he needs to make an impact. He hopes to develop his intellectual skills and apply his learning to his practice. "I am starting a new role soon, which is a new challenge for me. I will continue synthesizing what I've learned during the course and then will transfer that into this new setting and context. This offers me a sense of fulfilment,'' he says.
The master's in Educational Leadership and Practice is key in developing his ideas and helping him influence his organisation's leadership decisions. He will also try to frame his dissertation around elements of his new role, which is mutually beneficial for the school and himself. David adds that ''the learning that has taken place during the course doesn't end or stop, when the course ends.'' He is also not sure, whether he will continue with a PhD, but he feels that ''this journey has been more of a spark and a catalyst as opposed to a full stop at the end.''
Course units
Models of Educational Leadership

Explore conceptualising educational leadership practice as adjectival models
Consider what this means in diverse international contexts
Examine and evaluate a range of key models

Engaging with Research in Educational Leadership

What is educational leadership research?
What topics can be researched in education?
Why should research in education be taken seriously?

In this unit, you'll learn about the empirical literature base and develop the skills to review this literature purpose and practice as well as determine trustworthiness. You'll engage in theory and understand the impacts and uses of this research. You'll have the opportunity to reflect on your own practice and think about how your learning might influence your professional work.

Leading Educational Change

Examining what is meant by 'change'
Counter-productive and productive motivators for and mechanisms for change
Critical perspective on leading change

In this unit, you'll examine how notions of 'change' are located within ideological, political and epistemological contexts and structures and how the 'school effectiveness and school improvement' movement exemplifies this. You'll develop critical skills on how reform agendas require problematisation to evaluate how they may disrupt or reproduce inequities. In other words, who benefits from the proposed changes? Who loses? What can be done about that as a leader? What place do values have in the proposed changes? Whose values are they?

Education Policy and Leadership

What is policy and how is it 'done'?
Policy architecture
Welfarism, social democracy and neoliberalism as policy architecture

This unit focusses on how international discourses variously enable or hinder certain policies and/or reform agendas. You'll examine the role of educational leadership in policy reform, welfarism and The Great Reform Movement (GERM). You'll demonstrate an understanding of education policy in and for understanding educational leadership and its relationship to wider changes at both national and international levels. You'll show an understanding of key ideas underpinning changes and developments in education policy and in education policy that concerns leaders.

Educational Leadership as a Social Practice

Educational leadership practice in a globalising education system
Getting and doing the job
Using research evidence

After completing this unit you'll be able to demonstrate an understanding of the literature sources and issues related to collaborative practice and have an enhanced appreciation of the opportunities of, and barriers to, collaboration. You'll develop links between your learning and practice. You'll contribute to debates about research in educational leadership in a range of different contexts and from different perspectives, with a specific focus on collaboration and conduct a small-scale investigation in a systematic manner. You'll reflect on your own practice and think about how your learning might influence their professional work.

Optional Course Units

Digital Technologies and Educational Leadership
Leadership of International Schools

Leadership of International Schools unit is arranged into four themes:

Theme 1: Historical overview and Examining internationalism and Global Citizenship

The birth and expansion of international schools.
How notions of 'internationalism and Global Citizenship' are located within ideological, political and epistemological contexts and structures.
How international schools and related bodies extoll and promote this.


Theme 2: A critical perspective on implementing emancipatory education

How private school organisation requires problematisation to evaluate how they may disrupt or reproduce inequities.
In other words, who benefits from the proposed changes? Who loses? What can be done about that as a leader? What place do values have in the proposed changes? Whose values are they?
How state sector professional preparation fails to equip leaders with the critical tools for high-stakes independent leadership.


Theme 3: Problematic influencers of change in international settings

Overarching responsibility.
Permanent transformation.
Balkanisation.
Cultural considerations.
How these impact teacher professionalism, motivation and retention.


Theme 4: Productive motivators for leading internationally

Human rights and educational focus.
Breaking down hierarchies – working to develop educational values.
Global Citizenship Education as leadership discourse.

Independent Supervised Study/Project

Research Skills and the application of research to professional practice (30 credits)
Project-based enquiry (30 credits)
Course structure
Our online learning MA in Educational Leadership in Practice caters to the training needs of professionals around the world, whether you're looking to enhance your skills in leadership within schools or further your career in this area.
Successful leaders in education require a wide range of transferable skills and subject-specific knowledge in areas such as in education and social policy, leading organisational and educational change.
At the start of your course in February or September, you'll have the chance to network with academics teaching the course, meet your peers and grow your network of global educational practitioners at a three-day conference in Manchester.
The Master's teaching comprises five core 20-credit units, one optional unit or apply for APL (see info below) and a 60-credit research project.
The course will equip you and develop:
A deep understanding of the theories, research and intellectual debates of the best leadership practice across the globe;
The oppportunity to develop networking opportunities with educational leaders in academia and within the sector;
A personal development plan for the year ahead;
The skills and knowledge to be the positive change your educational organisation requires by developing a critical approach to educational leadership and not a functionalist one;
The skills to use collaborative tools for online interaction;
Flexible and relevant tranferable skills of leadership that educational leaders require in their career and beyond.
The aim of the MA is to equip you with the skills and knowledge that educators and other similar education practitioners require for a successful career in your education organisations.  The course will offer you:
a balance between strategic focus, theoretical foundations and practical applications to apply directly into the workplace;
the chance to study a sector-inspired course that uses a Practice-Based-Learning approach;
practical experience is gained through the use of case studies and other hands-on activities, requiring the ability to process and find solutions to real-world problems;
insight into recent research and experience in the sector.
The course is mostly delivered online, allowing you to study flexibly and at a pace that suits your own requirements and lifestyle.
You will also participate and attend a conference at the start of the year in our Manchester centre. 
The course itself is taught from a critical and applied perspective, meaning practical elements such as problem solving and case studies will be able to be applied directly and immediately into your workplace.
Your teaching material and your study is via the University's e-learning system, which provides study materials, online resources and interactive online tutorial discussions with the module tutor and other course participants. 
You benefit from access to the University's Library, with more than 25,000 electronic journals and 400,000 e-books. 
Each unit consists of 20 credits (excluding the final project) and requires a total of 150 hours of study per unit.
The units are mainly delivered in web-based format with each unit being studied over a three-month format period with a total of 150 hours of study (approximately 15 hours per week). There is also a three-day conference which takes place at the start of the teaching period each year.
There are no exams within the MA. Summative assessment comprises of individual and group courseworks, with two assessments per unit. We will provide online quizzes and activities through each unit as a method of formative assessments.
A final supervised project will consist of a 30-credit report on a literature or practice based enquiry. This will be an individual project whereby you will investigate some element of your educational leadership practice. 
The remaining 30 credits will be made up of three of the University's Research Skills Modules:
Module 1 - Selecting and formulating a dissertation question/topic;
Module 2 - Study design and methodology;
Module 3 - Ethical, safety, social responsibility issues;
Each unit will be taught by an academic with extensive and valuable educational leadership experience delivering education courses nationally and globally.
While teaching on the course focuses on practical applications, it is informed by recent research and experience in the sector. A significant strength of our course is our institution access to research-led teaching and of the best collections of Manchester databases and learning materials in Europe. 
Admissions information
From your initial expression of interest right through to graduation, you'll receive all the support you need. We can support you with enrolment and subject assistance, administrative logistics and fee options, online learning skills, workload management and special circumstances including a possible professional entry route.
Regulated by the Office for Students
The University of Manchester is regulated by the Office for Students (OfS). The OfS aims to help students succeed in Higher Education by ensuring they receive excellent information and guidance, get high quality education that prepares them for the future and by protecting their interests. More information can be found at the OfS website.
You can find regulations and policies relating to student life at The University of Manchester, including our Degree Regulations and Complaints Procedure, on our regulations website.