MSc Chemistry
Year of entry: 2024
Overview
Degree awarded

Master of Science

Duration

12 Months. [Full-Time]

Entry requirements

We require a UK bachelor's degree with an Upper Second (2:1) Class classification or the international equivalent in Chemistry. Candidates should demonstrate a background in organic, inorganic, physical and analytical/laboratory chemistry.

When assessing your academic record we take into account the grades you have achieved, your academic references and the standing of the institution where you studied your qualification.

If you have been out of education for more than two years, please contact us before applying to enquire about your eligibility for this course. Please also provide details of any relevant work experience since leaving education. 

How to apply

Sustainable Development Goals

Find out how this course aligns to the UN Sustainable Development Goals, including learning which relates to:

Goal 7: Affordable and clean energy
Goal 11: Sustainable cities and communities
Goal 12: Responsible consumption and production
Goal 15: Life on land
Course options
| | Full-time | Part-time | Full-time distance learning | Part-time distance learning |
| --- | --- | --- | --- | --- |
| MSc | Y | N | N | N |
Course overview
Gain a broad grounding in the theory and applications of organic, inorganic and analytical chemistry, with the chance to complete a project within our large research community. 

Study at a University ranked fifth in the UK and seventh in Europe for chemistry (QS World University Rankings 2023). 
Follow in the footsteps of seven Nobel prize winners who have taught, studied or researched in the subject at Manchester.

Our department has been ranked seventh in the UK for the quality of our research and third for research power. (REF 2021) 
Open days
Fees
Fees for entry in 2024 have not yet been set. For reference, the fees for the academic year beginning September 2023 were as follows:
MSc (full-time)
UK students (per annum): £12,500
International, including EU, students (per annum): £31,000
Further information for EU students can be found on our dedicated EU page.
The fees quoted above will be fully inclusive for the course tuition and administration costs during your studies. All fees for entry will be subject to yearly review and incremental rises per annum are also likely over the duration of courses lasting more than a year for UK/EU students (fees are typically fixed for International students, for the course duration at the year of entry). For general fees information please visit: postgraduate fees. Always contact the department if you are unsure which fee applies to your qualification award and method of attendance.Self-funded international applicants for this course will be required to pay a deposit of £1000 towards their tuition fees before a confirmation of acceptance for studies (CAS) is issued. This deposit will only be refunded if immigration permission is refused. We will notify you about how and when to make this payment.
Policy on additional costs
All students should normally be able to complete their programme of study without incurring additional study costs over and above the tuition fee for that programme. Any unavoidable additional compulsory costs totalling more than 1% of the annual home undergraduate fee per annum, regardless of whether the programme in question is undergraduate or postgraduate taught, will be made clear to you at the point of application. Further information can be found in the University's Policy on additional costs incurred by students on undergraduate and postgraduate taught programmes (PDF document, 91KB).
Scholarships/sponsorships
Across our institution, we offer a number of postgraduate taught scholarships and awards to outstanding UK and international students each year.
The University of Manchester is committed to widening participation in master's study, and allocates £300,000 in funding each year. Our Manchester Masters Bursaries are aimed at widening access to master's courses by removing barriers to postgraduate education for students from underrepresented groups.
For more information, see the Department of Chemistry Fees and funding page or visit the University of Manchester funding for masters courses  website for more information.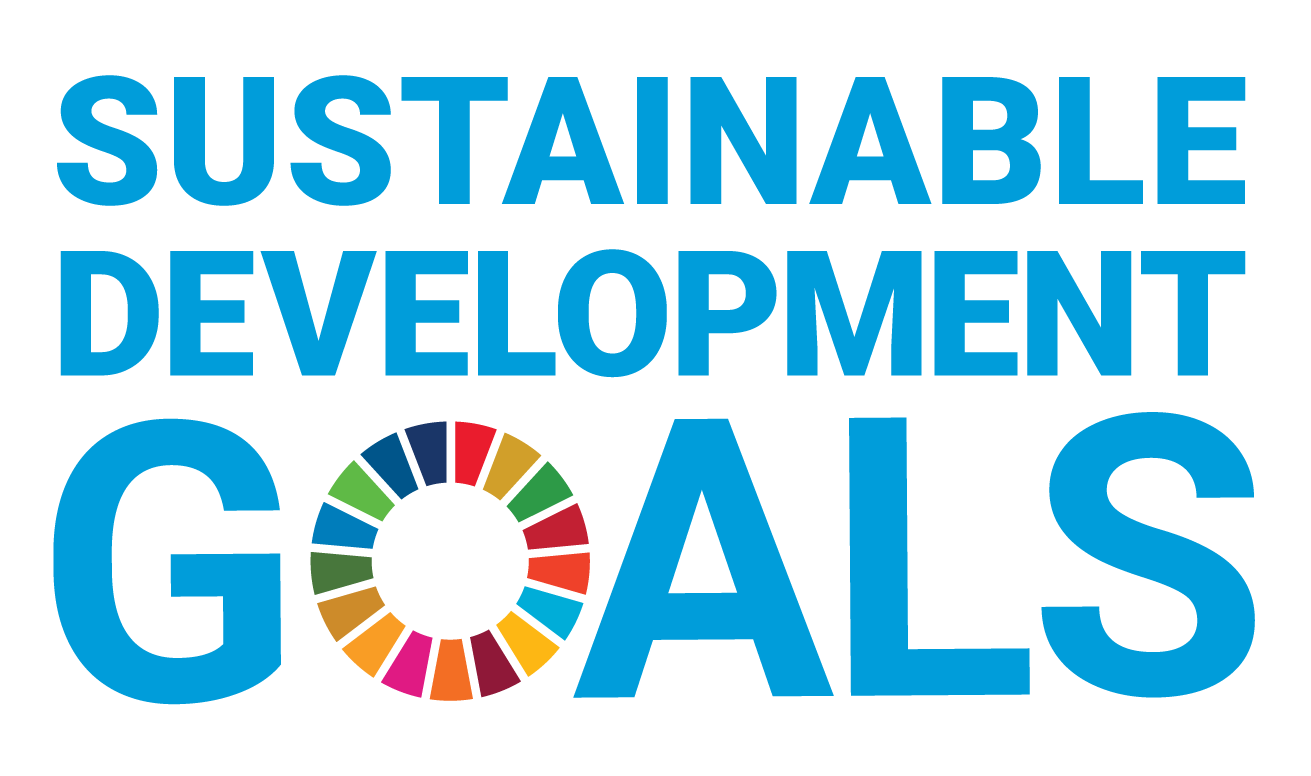 UN Sustainable Development Goals
The 17 United Nations Sustainable Development Goals (SDGs) are the world's call to action on the most pressing challenges facing humanity. At The University of Manchester, we address the SDGs through our research and particularly in partnership with our students.
Led by our innovative research, our teaching ensures that all our graduates are empowered, inspired and equipped to address the key socio-political and environmental challenges facing the world.
To illustrate how our teaching will empower you as a change maker, we've highlighted the key SDGs that our courses address.
Goal 7: Affordable and clean energy

Ensure access to affordable, reliable, sustainable and modern energy for all

Goal 11: Sustainable cities and communities

Make cities and human settlements inclusive, safe, resilient and sustainable

Goal 12: Responsible consumption and production

Ensure sustainable consumption and production patterns

Goal 15: Life on land

Protect, restore and promote sustainable use of terrestrial ecosystems, sustainably manage forests, combat desertification, and halt and reverse land degradation and halt biodiversity loss
Contact details
Department

Contact name

Admissions Office

Telephone

+44 (0) 161 543 4021

Email

Website

School/Faculty

Our internationally-renowned expertise across the School of Natural Sciences informs research led teaching with strong collaboration across disciplines, unlocking new and exciting fields and translating science into reality.  Our multidisciplinary learning and research activities advance the boundaries of science for the wider benefit of society, inspiring students to promote positive change through educating future leaders in the true fundamentals of science. Find out more about Science and Engineering at Manchester .
Courses in related subject areas
Use the links below to view lists of courses in related subject areas.
Entry requirements
Academic entry qualification overview
We require a UK bachelor's degree with an Upper Second (2:1) Class classification or the international equivalent in Chemistry. Candidates should demonstrate a background in organic, inorganic, physical and analytical/laboratory chemistry.
When assessing your academic record we take into account the grades you have achieved, your academic references and the standing of the institution where you studied your qualification.
If you have been out of education for more than two years, please contact us before applying to enquire about your eligibility for this course. Please also provide details of any relevant work experience since leaving education. 
English language
All applicants will need to demonstrate competency in English language. Applicants who do not already possess an acceptable English Language qualification will need to take a recognised test and attain the required English Language score:
IELTS:  at least 6.5 overall with no sub-test below 6.0.  
TOFEL iBT:  at least 90 overall with no sub-test below 20. We do not accept 'MyBestScore'.
Further information on language requirements can be found on our website .
Pre-sessional English
We will consider applicants who do not meet these scores but you may be required to complete a pre-sessional English language course at the University of Manchester prior to the start of the course.
To be considered for a pre-sessional English language course for this programme we require the following minimum IELTS (Academic) scores:
6 Week Pre-Sessional Course:  Minimum 6.0 overall with no sub-test below 5.5.
10 Week Pre-sessional Course: Minimum 5.5 overall with no sub-test below 5.5.
If you have not yet completed your current academic study and are interested in studying a pre-sessional course, you must hold an IELTS for UKVI (Academic) test certificate.
English language test validity
Some English Language test results are only valid for two years. Your English Language test report must be valid on the start date of the course.
Applicants from Majority English-speaking countries
If you are a national of a  majority English-speaking country  (or have studied for a full bachelor degree or higher from one of these countries) you may be exempt from submitting further evidence of English language proficiency.
Other international entry requirements
We accept a range of qualifications from across the globe. To help international students the university provides specific information for many individual countries. Please see our 
country-specific information page
 for guidance on the academic and English language qualifications which may be accepted from your country.
Application and selection
How to apply
Advice to applicants
We require the following documents before we can consider your application.
Transcript of your studies to date, translated into English.
We require a reference from one person who has knowledge of your academic ability in support of your application. In most cases, this should be an academic reference, from a lecturer or professor at your last university. In some cases (for example, if your academic studies occurred some time ago), it might be more appropriate to submit recommendation from somebody familiar with your professional experience. If you have difficulty in identifying a suitable referee you should ask for advice from the admissions team for your course.
Degree certificate if you have already graduated.
Curriculum vitae (CV) if you graduated more than three years ago.
If English is not your first language, we also require proof of your English language ability. If you have already taken an English language qualification, please include your certificate with your application. We may be willing to consider your application without this document, but if we choose to make you an offer, the conditions will include IELTS (or equivalent qualification).
How your application is considered
We consider your full academic history including which course units you have taken and the marks obtained. The advertised entry requirements are our minimum required standards and do not guarentee entry to the programme.
If you graduated more than three years ago, we will also consider the information contained on your CV and any relevant work experience you have to assess if you are still able to fulfil the entry criteria.
Interview requirements
No interview is required for this course.
Overseas (non-UK) applicants
CAS Information
Self-funded international applicants for this course will be required to pay a deposit of £1,000 towards their tuition fees before a confirmation of acceptance for studies (CAS) is issued. This deposit will only be refunded if immigration permission is refused. We will notify you about how and when to make this payment.
Please upload a copy of your current valid passport with your application showing the photograph page with your application. For CAS purposes, this must show your full name, date of birth, nationality, passport number and the date the passport is valid until, which must be later than the date of your planned arrival in the UK, and the start date of your course.
If you have previously studied in the UK on a Student Route visa as an undergraduate or postgraduate student, please send a copy of your previous CAS statement to us as it will assist with the issue of your new CAS statement. This includes study in the UK on study abroad programmes and any study that you did not complete.
You cannot use your CAS to apply for a visa more than three months before the start date of your course. The Admissions Team will contact you at the appropriate time.
Your CAS number is only valid for one Student Route visa application.
Deferrals
Requests for deferral are not generally accepted for this course. If you receive an offer for 2024 entry and decide not to accept it, you must re-apply in the next cycle, should you subsequently wish to be considered for 2025 entry.
Re-applications
If you applied in the previous year and your application was not successful you may apply again. Your application will be considered against the standard course entry criteria for that year of entry. In your new application you should demonstrate how your application has improved. We may draw upon all information from your previous applications or any previous registrations at the University as a student when assessing your suitability for your chosen course.
Course details
Course description
This twelve month chemistry MSc is designed as a preparation for PhD studies or for students wishing to broaden their research experience and knowledge of chemistry.
The programme consists of taught modules, worth a total of 90 credits, delivered in the first six months of the course followed by a substantial research project, also worth 90 credits.
The taught modules in Semester 1 will cover all areas of chemistry at core and advanced level. In addition a module specially designed to improve scientific language, research and presentation skills will be available. In the second semester students can choose six from a broad range of nine taught modules covering advanced chemistry topics. The research project is chosen from a wide range of world-leading research groups within the department with the work being carried out within the individual research group laboratories.
Aims
To provide students with essential core and advanced chemistry skills required for mastery of all areas of chemistry allowing progression to conduct independent research in an area of choice.
To give students an in-depth experience of chemical research through individual, extended Masters research projects.
To develop confidence in the use of English oral and written skills within a chemical context
Course unit list
The course unit details given below are subject to change, and are the latest example of the curriculum available on this course of study.
Disability support
Practical support and advice for current students and applicants is available from the Disability Advisory and Support Service. Email:
dass@manchester.ac.uk
Careers
Career opportunities
Why a career in Chemistry? 
Chemistry underpins every aspect of our modern lives, from the medicines, materials and fuels we use daily, all the way through to the agrochemicals that provide us with the food that sustains our society. 
This MSc course provides graduates with a strong grounding in the knowledge of these key chemical processes, as well as both the transferrable and specific skills needed for careers that span many fields. 
Our graduates therefore have excellent employment prospects, and have gone on to become: 
Directors; 

Researchers;

Research Scientists

Chemists.
And our graduates have secured roles in organisations such as: 
Unilever Research; 

GlaxoSmithKline; 

Astro Zeneca; 

University of Oxford; 

ICI Pharmaceuticals. 
Many of our master's students also progress to PhD study. Several of our PhD graduates have taken up postdoctoral research positions in the UK or overseas, others have chosen careers in academia or moved into industry.