Introduction
Manchester Minds
Meet the people driving teaching and learning excellence at Manchester.
With a sharp focus on teaching quality, we offer transformative student experiences and deliver gold-rated student outcomes. We're removing barriers to learning, placing wellbeing front and centre, and leading the way in flexible, lifelong learning.
Our campaign, Manchester Minds, showcases the people making a difference to our teaching and helping students to realise their full potential.
Teaching quality
Research-enhanced teaching and learning
Our Institute of Teaching and Learning supports teaching quality, embraces innovative methods of delivery, and rewards excellence. All teachers – from those starting their careers to our leaders in teaching and learning – benefit from a continuum of support.
We encourage creative approaches to curricula and assessment, and introduce the latest disciplinary and interdisciplinary research into our programmes. Our staff are recognised for their incredible work and supported in their development, through Advance HE-accredited schemes and wider provision at School, Faculty, and cross-University levels.
Leadership in Education Awards Programme
LEAP supports teachers in documenting and evidencing their teaching excellence – and provides an opportunity for a formal, national qualification.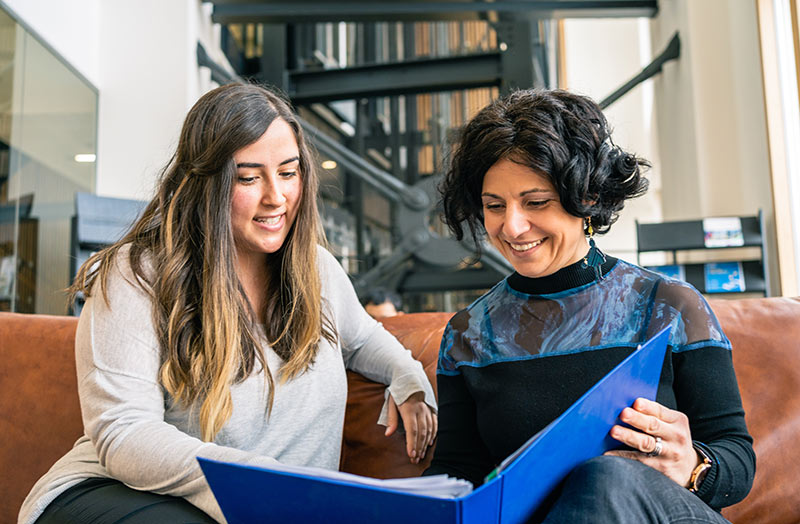 National Teaching Fellows
We nominate and support candidates for this prestigious annual award scheme, administered externally by Advance HE to promote and raise the profile of teaching excellence.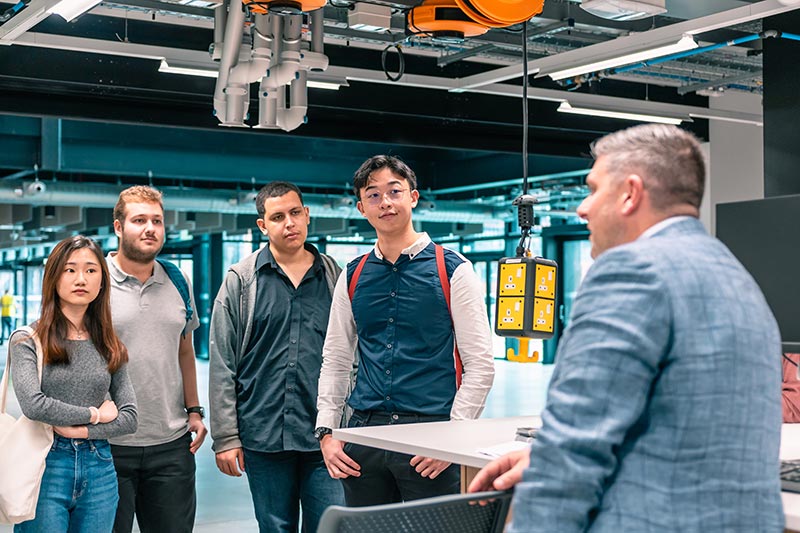 New Academics Programme
This programme forms part of a University-wide approach to support new academics and provide staff with the skills needed to carry out research and teaching and learning duties at the highest level.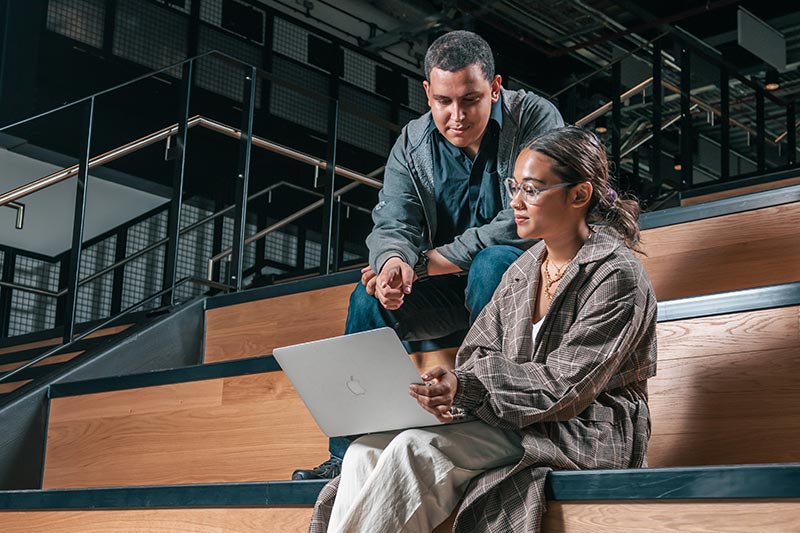 Institute of Teaching and Learning
Our pioneering Institute of Teaching and Learning drives and celebrates the quality of our teaching.
It steers our ongoing push for improvement, embracing new ideas and leading on strategic projects to deliver excellence at all levels.
These include Institute Fellowships, co-creation, teaching development partnerships, and experimental teaching opportunities – with student partners providing real-time feedback.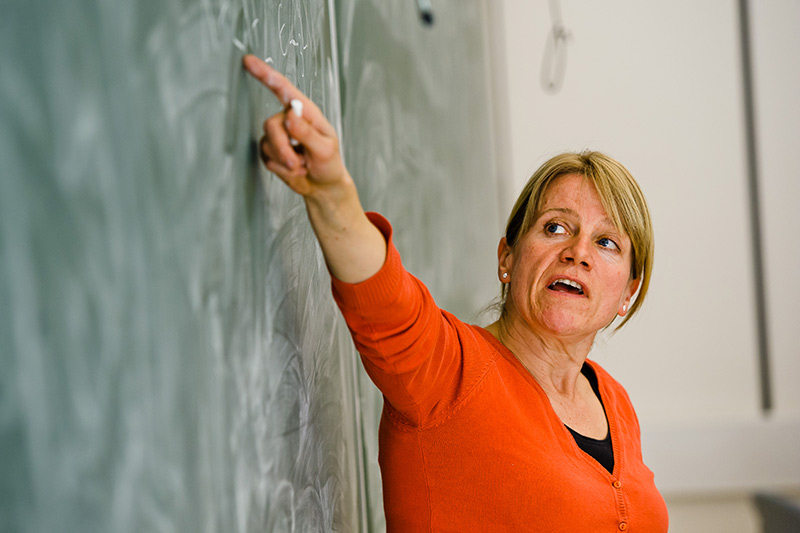 An education for global leadership
We prepare future leaders for a challenging, ever-changing world.
Our graduates have a distinctive education and learn in a supportive, inclusive environment that encourages them to aim high, take intellectual risks, and develop sustainable solutions to problems both local and global.
Students have opportunities to engage in the biggest social, economic, and environmental questions facing the world – through bold, action-led initiatives tailored to individual needs.
Stellify
Our Stellify programme continues to evolve, providing a wealth of academic and co-curricular activities that enable our students to shine bright.
Students undertake sustainability challenges, volunteer for the benefit of the wider community, take up leadership roles, and more.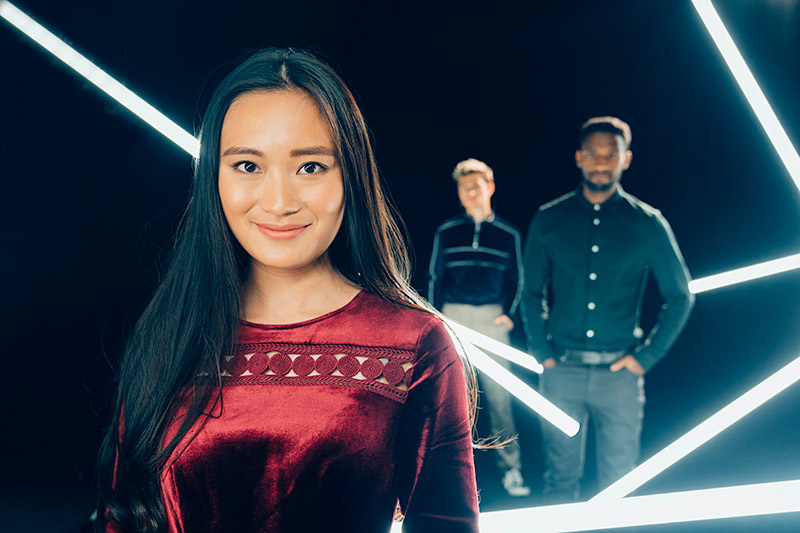 Ethical Grand Challenges
These challenges inspire students to create a more sustainable world, learn how to tackle social injustices and begin to navigate ethical dilemmas in the workplace.
Online and face-to-face activities give students the tools they need to become socially responsible graduates.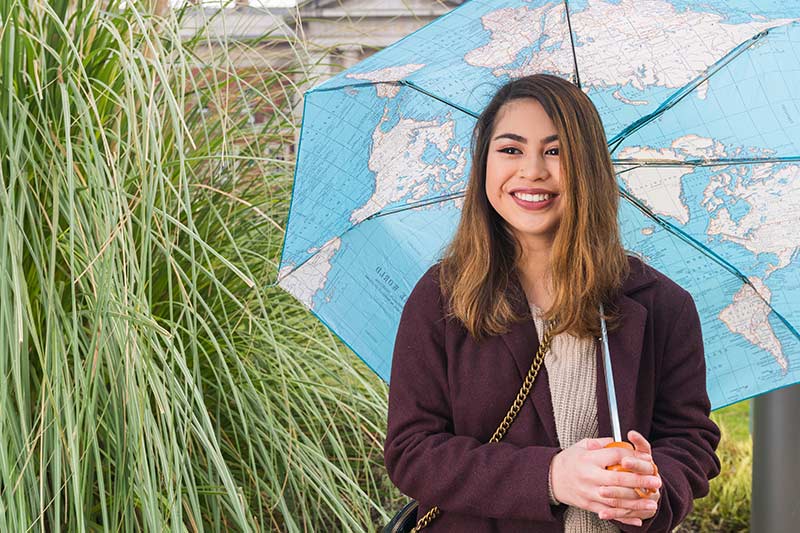 Student experience
Transformative experiences
We offer life-changing experiences to encourage lifelong learning.
Delivering research-driven and personalised teaching, we work in partnership with students to build unique experiences in a framework of excellence, inclusivity, and social responsibility – promoting a true sense of belonging.
Our outcomes-based curricula are increasingly informed by business, industry and research reflecting the student voice, and our digital and blended experiences will allow flexible learning both on and off campus.
Feedback and improvement
Working in partnership with our students, we co-create tailored Student Experience Action Plans, enlivened by research and guided by critical review.
We ensure our students have a voice and, together, we find solutions to improve provision. Initiatives include:
We invite final-year undergraduates to provide feedback on their programme of study – including the teaching and learning aspects of the student experience – through the National Student Survey (NSS).
At Manchester, our NSS scores for learning resources, learning community, and learning opportunities continue to climb.
Through our emerging Student Survey Strategy we will streamline and maximise our methods for gathering and listening to the student voice, providing insight at every stage of the student journey – including the piloting of live, real-time student feedback.
Unit surveys are an important part of our commitment to listen to students, and to deliver improvements in student satisfaction.
We invite students to have their say – about how and what they are being taught.
Student outcomes
A personalised journey
We enable progression to a highly skilled future.
Our students develop the skills, confidence and awareness to thrive in a challenging world and uncertain future, becoming the leaders of tomorrow and driving the change we want to see – both globally and locally.
We are discovering how learning analytics will enable our students of the future to visualise and track their progress, set goals, and evaluate their academic development – as well as manage their own motivation for learning.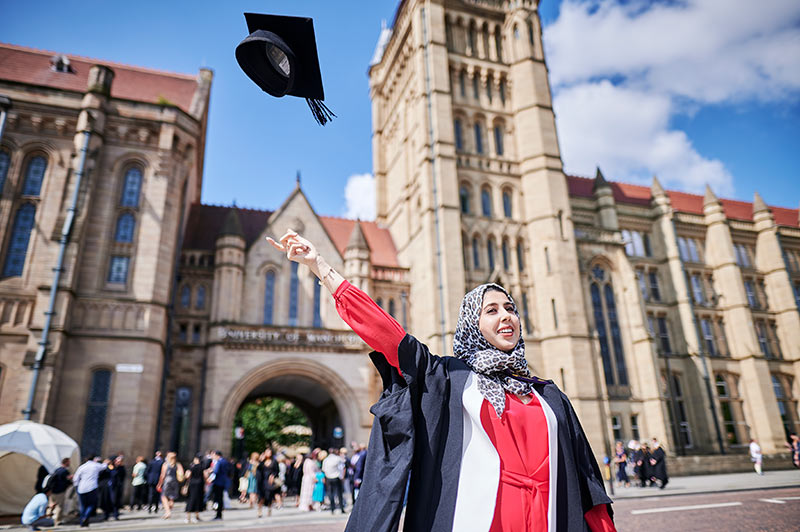 Lifting barriers to learning
We're removing hurdles to learning, improving access to the University and ensuring student success and progression, regardless of background or identity.
Challenging targets have been set in our Access and Participation Plan, and our Student Success Strategy is designed to enable all students to reach their full potential.
We will tackle awarding gaps and continue to encourage progression to employment and further study for all.
Realising your potential
In a city of innovation, we invite our students to embrace its pioneering spirit.
Our students are provided with tools and opportunities that promote creativity, digital literacy, social responsibility, and entrepreneurship – enabling them to reach their full potential, optimise their employability and develop the distinctive attributes of a Manchester graduate.
We strive, always, to offer a sense of community and belonging, with happiness and wellbeing intrinsic to both.
Welcome to Belonging
We provide lots of information and resources to make sure our students feel a real sense of belonging when starting their academic studies.
Mental health support and harm reduction
We are expanding student support services, such as the Greater Manchester Mental Health Hub, and progressing our actions around harm reduction.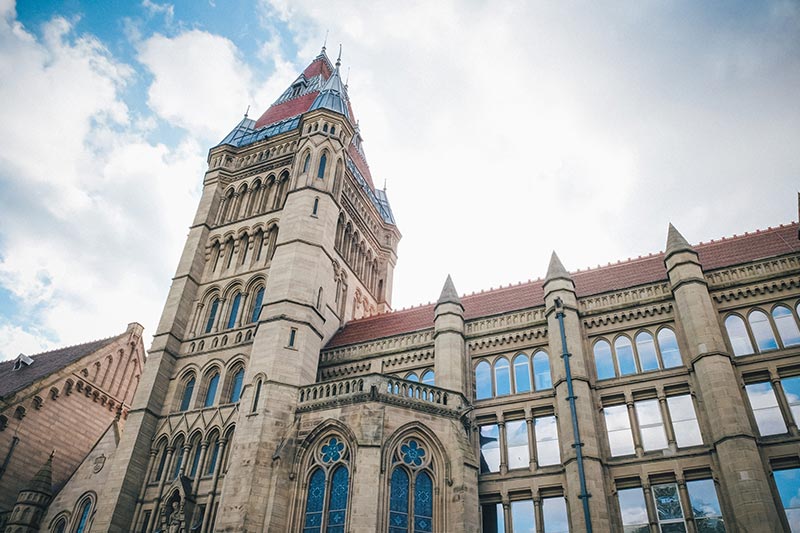 Work experience opportunities
Our students can benefit hugely and broaden their horizons through the great range of transformational work experience opportunities we offer.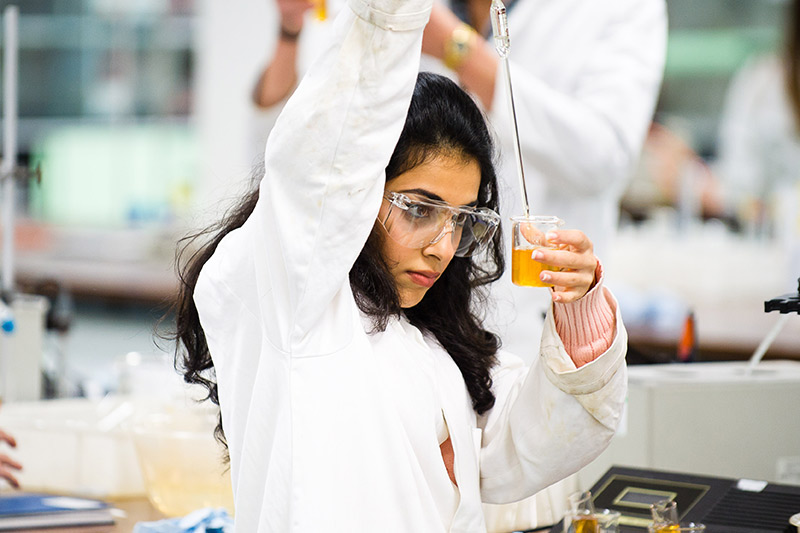 University College for Interdisciplinary Learning
Through UCIL we inspire and challenge our students to study across disciplinary boundaries and beyond their main subject.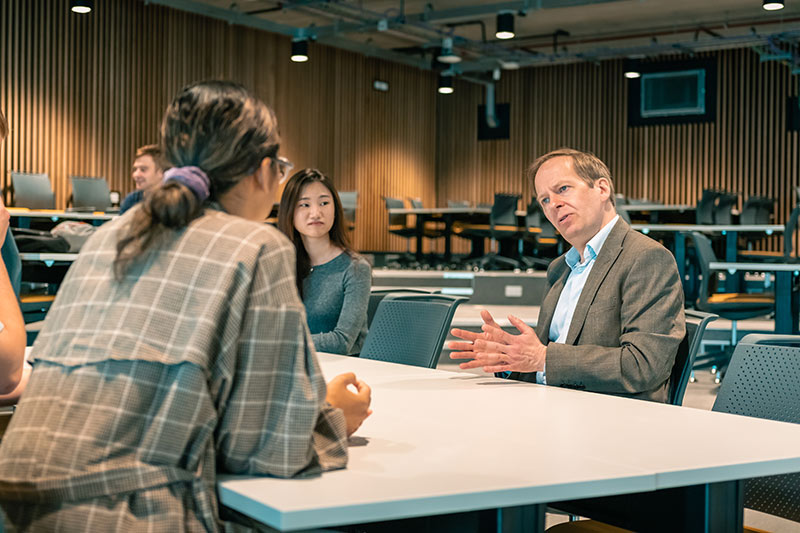 Flexible learning
Leading the way
We're giving students increased flexibility over the pace, place and mode of their study – whether joining us after school, later in their careers, on-campus or online.
We're ensuring all teaching is inclusive, accessible and international, preparing graduates for an increasingly digital world that demands agility, creativity, and digital proficiency.
We're exploring how digital materials can best augment in-person study: developing student skills, enhancing our learning tools, supporting teaching staff with digital learning experts, and providing new spaces to innovate and collaborate.
Blended, flexible and accessible
Our approach has been developed in partnership with our students and staff. Changes that have already been made include:
expanding the digitised resources available to students;
introducing new ways to collaborate with peers and teaching staff online, such as annotating documents together;
employing more eLearning experts to create captivating learning experiences;
launching a new innovation space by the end of 2022, where staff and students can trial new ways of teaching and learning;
exploring new pathways into higher education, such as short courses stacked together to build a full degree on a flexible timeline; and
creating global partnerships to enable learning across boundaries.
Connect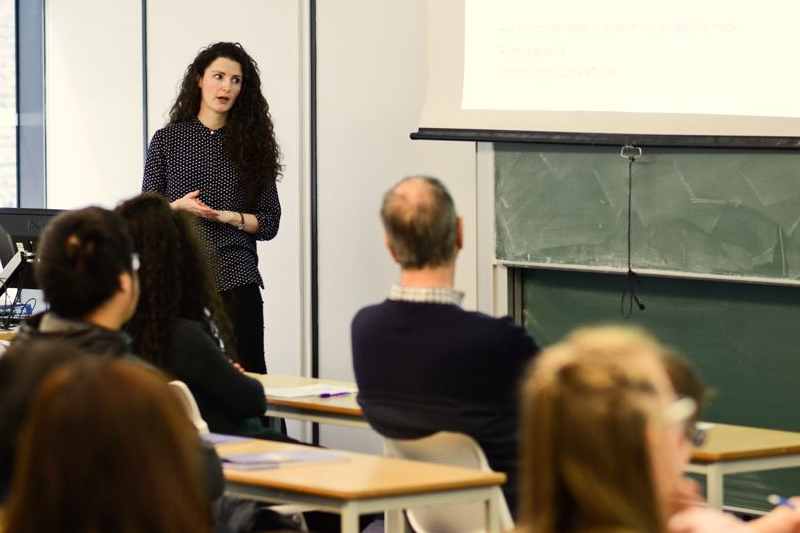 Study with us
Join Manchester's vibrant and welcoming student community.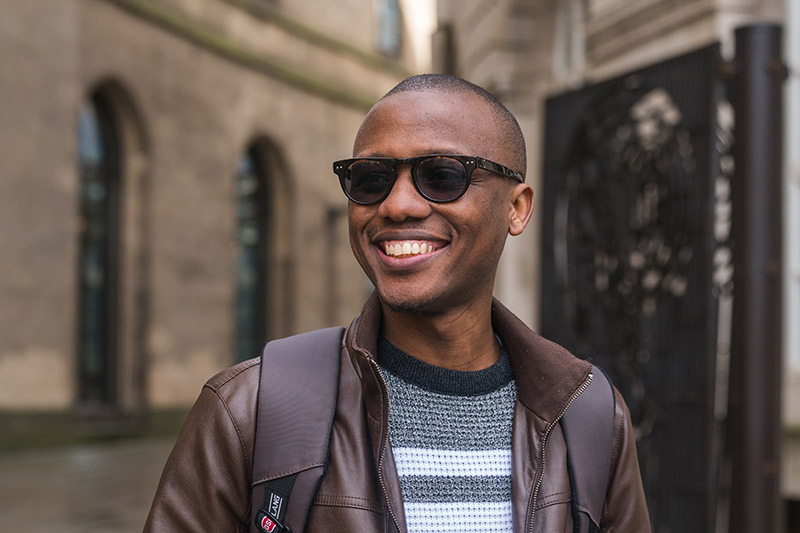 Our future
Discover the future of teaching and learning at Manchester.