MSc Advanced Control and Systems Engineering
Year of entry: 2024
Overview
Degree awarded

MSc

Duration

12 months full-time

Entry requirements

We require a good Upper Second Class Honours degree or international equivalent in an electrical and electronic engineering discipline. Candidates from other engineering and scientific disciplines are encouraged to apply, provided they can demonstrate strength in mathematics and other suitable subjects such as dynamics, signals and systems or classical control.

When assessing your academic record, we take into account your grade average with particular emphasis on relevant course units and the standing of the institution where you studied your qualification.

How to apply

As there is high demand for this course we operate a staged admissions process with selection deadlines throughout the year. Please see below for the staged admissions process schedule.

Sustainable Development Goals

Find out how this course aligns to the UN Sustainable Development Goals, including learning which relates to:

Goal 7: Affordable and clean energy
Goal 9: Industry, innovation and infrastructure
Goal 11: Sustainable cities and communities
Goal 12: Responsible consumption and production
Goal 13: Climate action
Course options
| | Full-time | Part-time | Full-time distance learning | Part-time distance learning |
| --- | --- | --- | --- | --- |
| MSc | Y | N | N | N |
Course overview
Find out about the exciting opportunities and challenges of the ACSE MSc with this video.
Explore the Advanced Control & Systems Engineering MSc
Open days
Fees
For entry in the academic year beginning September 2024, the tuition fees are as follows:
MSc (full-time)
UK students (per annum): £14,000
International, including EU, students (per annum): £35,000
Further information for EU students can be found on our dedicated EU page.
The fees quoted above will be fully inclusive for the course tuition, administration and computational costs during your studies.
All fees for entry will be subject to yearly review and incremental rises per annum are also likely over the duration of courses lasting more than a year for UK/EU students (fees are typically fixed for International students, for the course duration at the year of entry). For general fees information please visit: postgraduate fees . Always contact the department if you are unsure which fee applies to your qualification award and method of attendance.
Self-funded international applicants for this course will be required to pay a deposit of £1000 towards their tuition fees before a confirmation of acceptance for studies (CAS) is issued. This deposit will only be refunded if immigration permission is refused. We will notify you about how and when to make this payment.
Policy on additional costs
All students should normally be able to complete their programme of study without incurring additional study costs over and above the tuition fee for that programme. Any unavoidable additional compulsory costs totalling more than 1% of the annual home undergraduate fee per annum, regardless of whether the programme in question is undergraduate or postgraduate taught, will be made clear to you at the point of application. Further information can be found in the University's Policy on additional costs incurred by students on undergraduate and postgraduate taught programmes (PDF document, 91KB).
Scholarships/sponsorships
Across our institution, we offer a number of postgraduate-taught scholarships and awards to outstanding UK and international students each year.
The University of Manchester is committed to widening participation in master's study, and allocates £300,000 in funding each year. Our Manchester Masters Bursaries are aimed at widening access to master's courses by removing barriers to postgraduate education for students from underrepresented groups.
For more information, see the Fees and funding page or visit the University of Manchester funding for masters courses  website.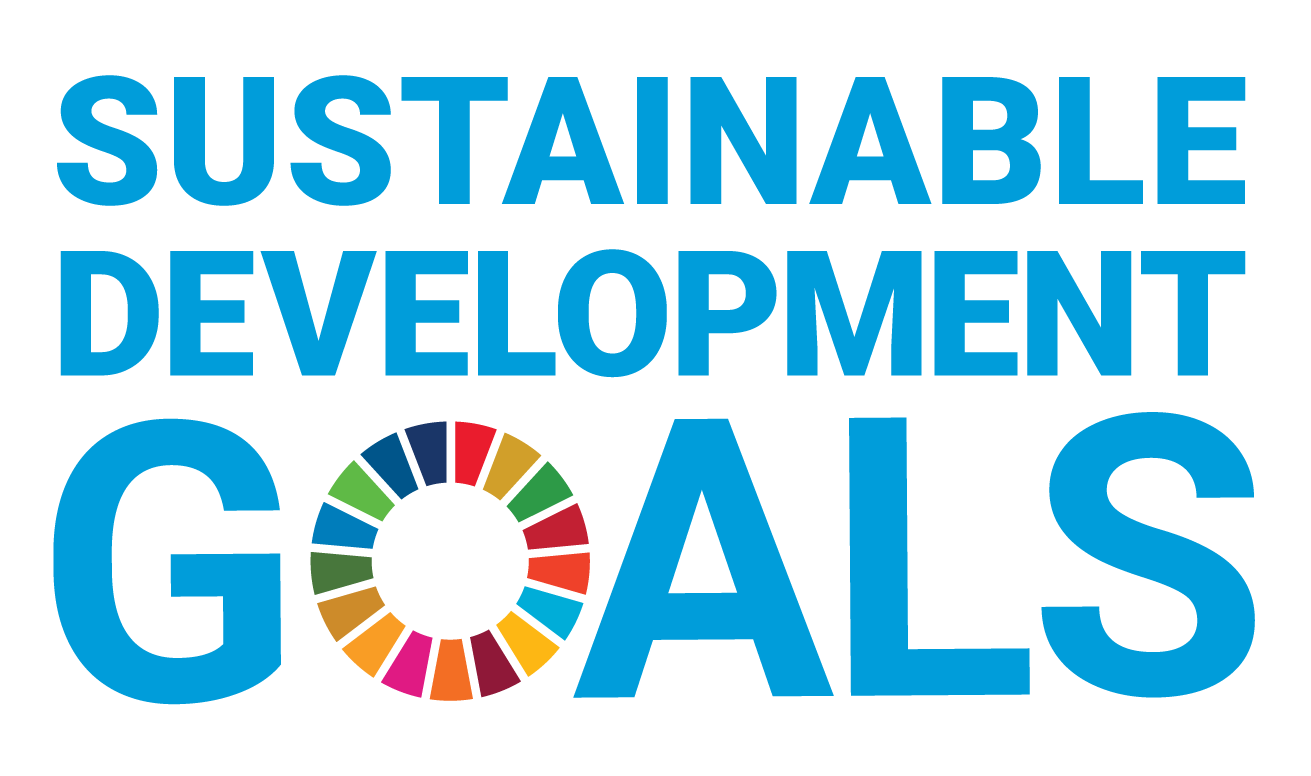 UN Sustainable Development Goals
The 17 United Nations Sustainable Development Goals (SDGs) are the world's call to action on the most pressing challenges facing humanity. At The University of Manchester, we address the SDGs through our research and particularly in partnership with our students.
Led by our innovative research, our teaching ensures that all our graduates are empowered, inspired and equipped to address the key socio-political and environmental challenges facing the world.
To illustrate how our teaching will empower you as a change maker, we've highlighted the key SDGs that our courses address.
Goal 7: Affordable and clean energy

Ensure access to affordable, reliable, sustainable and modern energy for all

Goal 9: Industry, innovation and infrastructure

Build resilient infrastructure, promote inclusive and sustainable industrialization and foster innovation

Goal 11: Sustainable cities and communities

Make cities and human settlements inclusive, safe, resilient and sustainable

Goal 12: Responsible consumption and production

Ensure sustainable consumption and production patterns

Goal 13: Climate action

Take urgent action to combat climate change and its impacts
Contact details
Department

Contact name

Postgraduate Admissions Team

Telephone

+44 (0)161 543 4018

Email

Website

School/Faculty

The School of Engineering creates a world of possibilities for students pursuing skills and understanding. Through dynamic research and teaching we develop engineering solutions that make a difference to society in an ethical and sustainable way.  Science-based engineering is at the heart of what we do, and through collaboration we support the engineers and scientists of tomorrow to become technically strong, analytically innovative and creative. Find out more about Science and Engineering at Manchester .
Courses in related subject areas
Use the links below to view lists of courses in related subject areas.
Entry requirements
Academic entry qualification overview
We require a good Upper Second Class Honours degree or international equivalent in an electrical and electronic engineering discipline. Candidates from other engineering and scientific disciplines are encouraged to apply, provided they can demonstrate strength in mathematics and other suitable subjects such as dynamics, signals and systems or classical control.
When assessing your academic record, we take into account your grade average with particular emphasis on relevant course units and the standing of the institution where you studied your qualification.
English language
All applicants to the University (from the UK and Overseas) are required to show evidence of English Language proficiency. The minimum English Language requirement for this course is:
IELTS at least 6.5 overall with no subtest below 6.0.
TOEFL iBT : at least 90 overall with no subtest below 20. We do not accept 'MyBestScore'. We do not accept TOEFL iBT Home Edition.
Pearson PTE : at least 70 overall with no subtest below 65.
Further information about our English Language policy, including a list of some of the English Language qualifications we accept, can be found here .
English language test validity
Some English Language test results are only valid for two years. Your English Language test report must be valid on the start date of the course.
Application and selection
How to apply
As there is high demand for this course we operate a staged admissions process with selection deadlines throughout the year. Please see below for the staged admissions process schedule.
Staged admissions
Applications for 2024 entry  :
Stage 1  : Application received by 27 October 2023; Decision by 8 December 2023.
Stage 2  : Application received by 15 December 2023; Decision by 9 February 2024.
Stage 3  : Application received by 1 March 2024; Decision by 26 April 2024.
Stage 4  : Application received by 3 May 2024; Decision by 21 June 2024.
Whilst we aim to give you a decision on your application by the deadline date, in some instances due to the competition for places and the volume of applications received, it may be necessary to roll your application forward to the next deadline date. If this is the case we will let you know after the deadline date.
Applications received after our final selection deadline will be considered at our discretion.
Please note: All places are subject to availability and if you apply at one of the later stages, some courses may already be closed. We therefore recommend that you apply early in the cycle to secure your place with us.
Applicants who are made a conditional offer of a place must demonstrate that they have met all the conditions of their offer by  31 July 2024.
Advice to applicants
We require the following documents before we can consider your application:
Official Bachelor degree transcripts, including official translations and original language copies if study not undertaken in English. 2+2 and 3+1 applicants must provide official transcripts and certificates from both institutions.
An official document from your university verifying your current weighted average mark (not arithmetic average) if this information is not included in your transcript of study.  Please note : where grades are given as a percentage, the weighted average mark must also be recorded as a percentage, not as a GPA grade.
Degree certificate if you have already graduated.
If still studying, please provide an official list of all the modules you are taking in your final year.
A CV if you graduated more than three years ago.
References and personal statements are not required for your application to this programme.
If English is not your first language, we also require proof of your English language ability. If you have already taken an English language qualification, please include your certificate with your application.
You must submit all these supporting documents with your application. If any of the above information is missing, we will not be able to consider your application and it may be withdrawn.
Applications received after the deadline will be considered at our discretion. 
How your application is considered
We consider your full academic history including which course units you have taken and the marks obtained. Even if you have met our minimum entry requirements, we will take into account your marks in relevant course units in our final decision making.
If you graduated more than three years ago, we will also consider the information contained on your CV and any relevant work experience you have to assess if you are still able to fulfil the entry criteria.
Interview requirements
No interview is required for this course.
Overseas (non-UK) applicants
CAS Information
Self-funded international applicants for this course will be required to pay a deposit of £1,000 towards their tuition fees before a confirmation of acceptance for studies (CAS) is issued. This deposit will only be refunded if immigration permission is refused. We will notify you about how and when to make this payment.
Please upload a copy of your current valid passport with your application showing the photograph page with your application. For CAS purposes, this must show your full name, date of birth, nationality, passport number and the date the passport is valid until, which must be later than the date of your planned arrival in the UK, and the start date of your course.
If you have previously studied in the UK on a Tier 4 visa as an undergraduate or postgraduate student, please send a copy of your previous CAS statement to us as it will assist with the issue of your new CAS statement. This includes study in the UK on study abroad programmes and any study that you did not complete.
You cannot use your CAS to apply for a visa more than three months before the start date of your course. The Admissions Team will contact you at the appropriate time.
Your CAS number is only valid for one Tier 4 application.
Deferrals
Applications for deferred entry are not accepted for this course. If you receive an offer and wish to be considered for the following year of entry, you will need to place a new application. Please be aware there is no guarantee of receiving another offer, and offer conditions are subject to change in line with entry requirements.
Re-applications
If you applied in the previous year and your application was not successful you may apply again. Your application will be considered against the standard course entry criteria for that year of entry. In your new application you should demonstrate how your application has improved. We may draw upon all information from your previous applications or any previous registrations at the University as a student when assessing your suitability for your chosen course.
Course details
Course description
Control Engineering is a multi-disciplinary subject, with applications across a wide range of industrial sectors.  The Control Systems Group in the Department of Electrical and Electronic Engineering at the University of Manchester has been running an MSc course in Advanced Control and Systems Engineering since 1968.  The course is geared for graduates from a variety of scientific and engineering disciplines.
The aims of the course are to:
provide an advanced education in control and systems engineering, emphasising modern theoretical developments and their practical application
give a sound fundamental understanding of the principles underlying the operation of control systems
enable students to apply modern control principles in various areas of industry
Students acquire a range of intellectual skills that cover the design, analysis and simulation of control systems. A strong emphasis is placed on practical and transferable skills through laboratory exercises and the use of software packages.
Coursework and assessment
The taught part of the course comprises course units of 15 credits each.  This is assessed by written examinations, coursework and laboratory reports.
A strong feature of the course is the dissertation project, which constitutes 60 Credits.  The project introduces students to cutting edge control theory and applications.
Course unit details
Typical course units include Control and Computer Laboratory, Linear Optimal Control, Intelligent Systems, Non-linear Controllers & Systems, Self-tuning and Adaptive Systems, Manufacturing Automation, and Process Control Systems.
Course unit list
The course unit details given below are subject to change, and are the latest example of the curriculum available on this course of study.
Facilities
Excellent facilities
With access to an  extensive range of leading facilities , you will get hands-on with industry-standard equipment - improving your knowledge and skills, and preparing you for work post-graduation. Our flagship facilities include the  High Voltage Lab  and  Photon Science Institute .
The future of learning in Manchester  
Our Home for Engineering and Materials Science is transforming the way our students study, research and shape the world forever. Now, more than ever, is the time to study at the University of Manchester. 
At the heart of the building's design is a desire to bring together all disciplines, in one connected and dynamic environment. The space supports a variety of teaching and learning styles, through blended lecture theatres, multi-purpose study spaces and over 250 state-of-the-art laboratories. There is also a range of technical spaces to help encourage students to shape their own learning environment.  
We want our facilities to show ambition as well as recognise the real-world challenges that students will face in addressing some of the most pressing issues of our time. Our Home for Engineering and Materials Science boasts some of the most unique, industry-leading equipment and instrumentation in the sector to meet today's requirements and those of the future.  
Disability support
Practical support and advice for current students and applicants is available from the Disability Advisory and Support Service. Email:
dass@manchester.ac.uk
Careers
Career opportunities
Our graduates therefore have excellent employment prospects, and have gone on to become: 
 Project Manager;

Consultant Engineer;

Electrical Engineer;

Senior Process Control Engineer;

Control Engineer
And our graduates have secured roles in organisations such as: 
Thales;

Accenture;

SIEMENS;

Multivista Global Pvt. Ltd.;

KBR (UK) Limited
In 2018 we celebrated the 50th anniversary of our MSc course. In that time graduates of the course have achieved top ranking industrial and academic positions in their home countries, in the UK, and around the world.
Graduates from the course are employed in a variety of industries, including process and petrochemical industries, manufacturing, power generation and the automotive and aerospace sectors. Recently there has been a surge in demand for control engineers in the field of biomedicine. More generally feedback control and systems engineering skills play an important part, in an ever-widening range of high-tech applications.
The MSc can also be used as a springboard for postgraduate research.
Careers Service
We are committed to helping you get the best start after graduation, that's why The University of Manchester's  award-winning Careers Service  will continue to support you two years after graduation. 
Department of Electrical and Electronic Engineering Blog
Explore more about our students' experiences, our alumni and where they are now, and our department in  our blog .
Accrediting organisations