Manchester in a minute
We are The University of Manchester
This is the place to consider your role in the world, explore how you can make a difference to others and design the future you want to be a part of.
Choose Manchester and you'll benefit from world-class teaching at a time when scientific expertise is of paramount importance.
Your degree will give you great opportunities to both shape your future and make a difference to people's lives.
Manchester was voted the top UK city to live in for 2022
(The Economist Global Liveability Index)
More than 17,000 international students
(figures sourced from HESA 2021/22)
Start your future today
Sign up to get application tips, explore student stories and find out about our latest events.
Accommodation
Accommodation tour
Living in University accommodation is a great way to meet people and get to know Manchester if you're new to the city.
Our halls of residence are set across three main areas, each offering something different to cater for everyone's tastes.
Use our interactive tour to explore each area and meet the students who live there.
Which accommodation is right for you?
We want you to have peace of mind in your move to university.
You'll have the option of a guaranteed place in student accommodation for your first year (UK) or longer (international).
All you need to do is decide on accommodation type. Catered or self-catered? Single-sex or mixed? Ensuite or shared bathroom?
Take our short quiz to find the ideal place for you.
Campus and city
City tour
Get to know Manchester, voted the UK's top city to live in (The Economist Global Liveability Index 2019).
Campus tour
Explore a campus packed with excellent facilities and green spaces, all within easy reach of the city centre.
Getting around
Manchester has a range of transport networks offering local and international connections.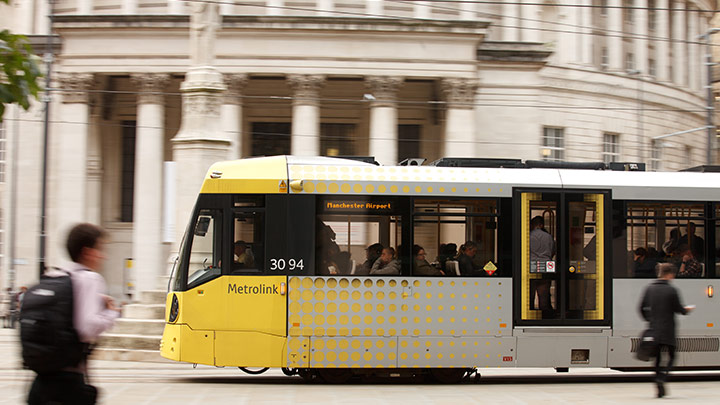 Living in Manchester
Cost of living
How much does student life really cost?
Joining university may be your first time living away from home and managing money for bills, food, rent and other outgoings.
Use our money guides to help get prepared, whether that's accessing additional financial support or learning how to budget at university.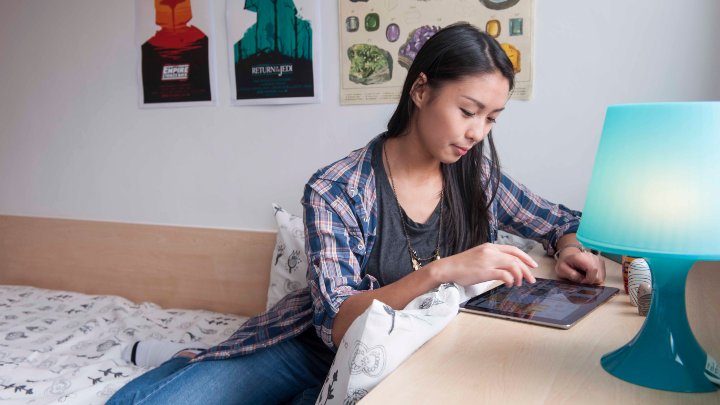 International Manchester
We're proud to be a truly multicultural university and welcome students from 177 different countries to live and learn here.
The city itself is one of the most diverse in the UK and you'll find a mix of cultures and communities to explore and enrich your experience of Manchester.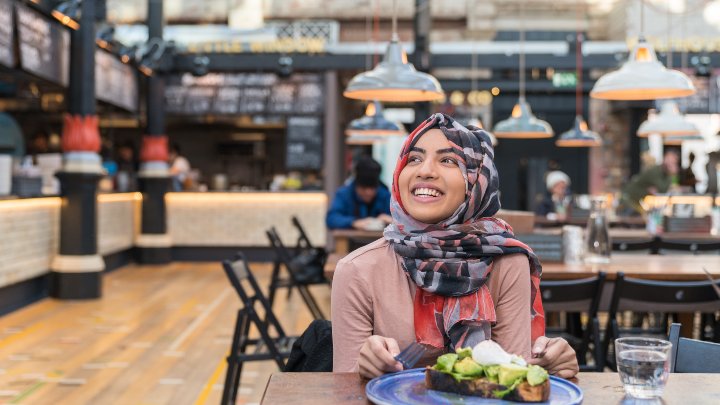 Meet our students
Sultan Al-Shidhani
"I loved how welcoming it was to different people and different backgrounds."
Tisya Gunawan
"Manchester has a strong culture that says you can do whatever you want to do."
Akash Nair
"I really like the campus. It's in-between a city and campus-based university so it's very homely."
Nicole Oloo
"Apply to Manchester if you want to learn more about the world and more about yourself."
Tori Wolkind
"I'm lucky enough to be lectured by academics who are involved in the forefront of their research."
Lamia Mahfouz
"Manchester provides something extra to places that exist elsewhere. There's always something new to try."