MSc Petroleum Geoscience
Year of entry: 2023
Overview
Degree awarded

Master of Science

Duration

12 months [Full-time]

Entry requirements

An upper second class degree or equivalent in Geology, Geophysics, Petroleum Engineering or related discipline.

When assessing your academic record we take into account the grades you have achieved, your academic references and the standing of the institution where you studied your qualification.

How to apply

Sustainable Development Goals

Find out how this course aligns to the UN Sustainable Development Goals, including learning which relates to:

Goal 7: Affordable and clean energy
Goal 13: Climate action
Goal 14: Life below water
Goal 15: Life on land
Course options
| | Full-time | Part-time | Full-time distance learning | Part-time distance learning |
| --- | --- | --- | --- | --- |
| MSc | Y | N | N | N |
Course overview
Build your knowledge using global datasets to investigate geological systems.

Develop understanding through fieldwork and subsurface studies.

Learn using industry-standard facilities and software.

Develop a range of transferable skills to meet future career demands during the Energy Transition as we reduce carbon emissions, in areas such as carbon sequestration. 
Open days
Energy Geoscience MScs Webinar
Watch talks from our most recent postgraduate taught open day
on demand
, including the Earth and Environmental Sciences subject session for MSc Petroleum Geoscience.
For details of the next University Postgraduate open day, visit open days and visits
Fees
For entry in the academic year beginning September 2023, the tuition fees are as follows:
MSc (full-time)
UK students (per annum): £13,000
International, including EU, students (per annum): £33,500
Further information for EU students can be found on our dedicated EU page.
The fees quoted above are fully inclusive for the course tuition, administration, field trip costs (transport, hotels and insurance and computational costs) and also includes essential field equipment (boots, waterproofs) during your studies.
All fees for entry will be subject to yearly review and incremental rises per annum are also likely over the duration of courses lasting more than a year for UK students (fees are typically fixed for International students, for the course duration at the year of entry). For general fees information please visit: postgraduate fees . Always contact the department if you are unsure which fee applies to your qualification award and method of attendance. Self-funded international applicants for this course will be required to pay a deposit of £1000 towards their tuition fees before a confirmation of acceptance for studies (CAS) is issued. This deposit will only be refunded if immigration permission is refused. We will notify you about how and when to make this payment.
Policy on additional costs
All students should normally be able to complete their programme of study without incurring additional study costs over and above the tuition fee for that programme. Any unavoidable additional compulsory costs totalling more than 1% of the annual home undergraduate fee per annum, regardless of whether the programme in question is undergraduate or postgraduate taught, will be made clear to you at the point of application. Further information can be found in the University's Policy on additional costs incurred by students on undergraduate and postgraduate taught programmes (PDF document, 91KB).
Scholarships/sponsorships
We offer a number of postgraduate taught scholarships and awards to outstanding UK and international students each year.
For the 2023 intake, this includes one competitive scholarship (£20,000 towards fees and living allowance) to a home student, amongst other oppurtunities.
The University of Manchester is committed to widening participation in master's study, and allocates £300,000 in funding each year. Our Manchester Masters Bursaries  are aimed at widening access to master's courses by removing barriers to postgraduate education for students from underrepresented groups.
For more information, see the Department of Earth and Environmental Sciences Fees and funding  page or visit the University of Manchester funding for masters courses  website for more information.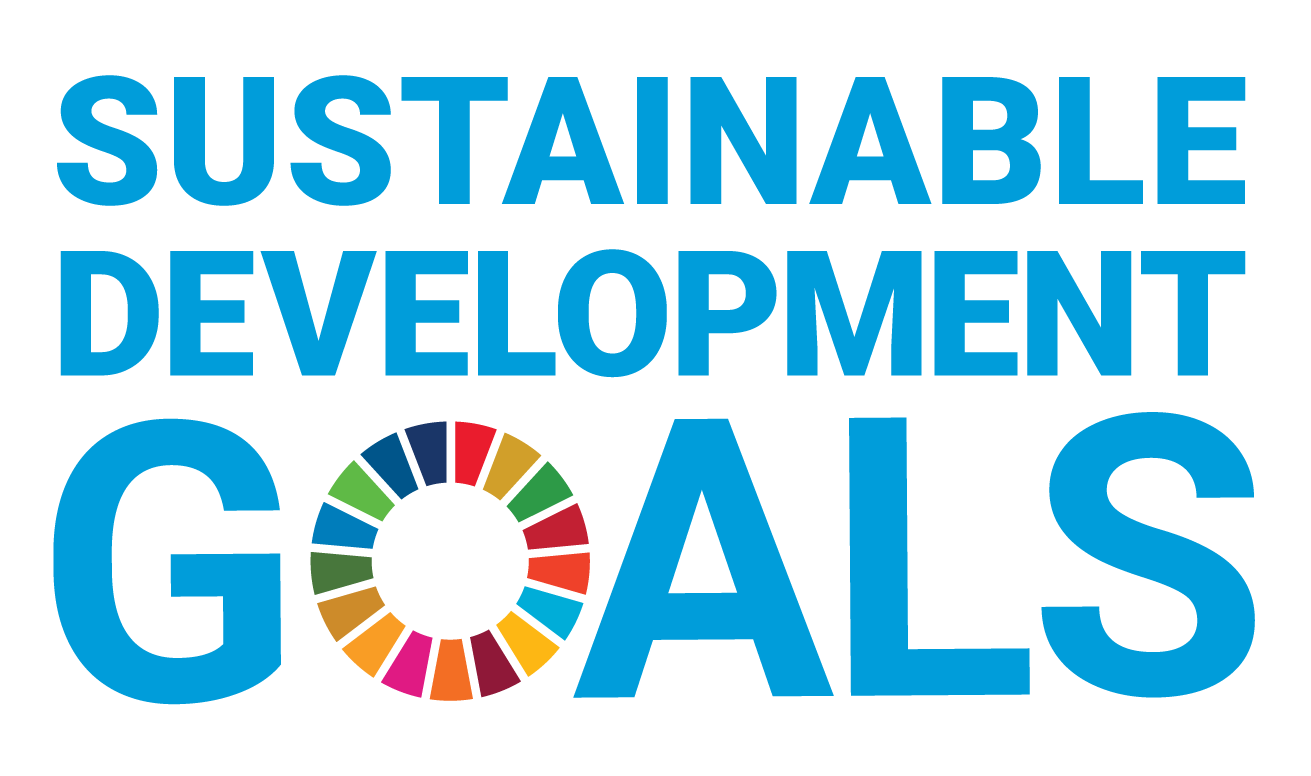 UN Sustainable Development Goals
The 17 United Nations Sustainable Development Goals (SDGs) are the world's call to action on the most pressing challenges facing humanity. At The University of Manchester, we address the SDGs through our research and particularly in partnership with our students.
Led by our innovative research, our teaching ensures that all our graduates are empowered, inspired and equipped to address the key socio-political and environmental challenges facing the world.
To illustrate how our teaching will empower you as a change maker, we've highlighted the key SDGs that our courses address.
Goal 7: Affordable and clean energy

Ensure access to affordable, reliable, sustainable and modern energy for all

Goal 13: Climate action

Take urgent action to combat climate change and its impacts

Goal 14: Life below water

Conserve and sustainably use the oceans, seas and marine resources for sustainable development

Goal 15: Life on land

Protect, restore and promote sustainable use of terrestrial ecosystems, sustainably manage forests, combat desertification, and halt and reverse land degradation and halt biodiversity loss
Contact details
Department

Contact name

Admissions Office

Telephone

+44 (0) 161 543 4021

Email

Website

School/Faculty

Our internationally-renowned expertise across the School of Natural Sciences informs research led teaching with strong collaboration across disciplines, unlocking new and exciting fields and translating science into reality.  Our multidisciplinary learning and research activities advance the boundaries of science for the wider benefit of society, inspiring students to promote positive change through educating future leaders in the true fundamentals of science. Find out more about Science and Engineering at Manchester .
Courses in related subject areas
Use the links below to view lists of courses in related subject areas.
Entry requirements
Academic entry qualification overview
An upper second class degree or equivalent in Geology, Geophysics, Petroleum Engineering or related discipline.
When assessing your academic record we take into account the grades you have achieved, your academic references and the standing of the institution where you studied your qualification.
English language
All applicants will need to demonstrate competency in English language. Applicants who do not already possess an acceptable English Language qualification will need to take a recognised test and attain the required English Language score:
IELTS: at least 6.5 overall with no sub-test below 6.0.   

TOFEL iBT: at least 90 overall with no sub-test below 20. We do not accept 'MyBestScore'.  

Pearson Test of English: 70 overall with no less than 65 in each component. 
Further information on language requirements can be found on our website . 
Pre-sessional English  
We will consider applicants who do not meet these scores but you may be required to complete a pre-sessional English language  course at the University of Manchester prior to the start of the course. 
To be considered for a pre-sessional English language course for this programme we require the following minimum IELTS (Academic) scores: 
6 Week Pre-Sessional Course: Minimum 6.0 overall with no sub-test below 5.5. 

10 Week Pre-sessional Course: Minimum 5.5 overall with no sub-test below 5.5.  
If you have not yet completed your current academic study and are interested in studying a pre-sessional course, you must hold an IELTS for UKVI (Academic) test certificate.
English language test validity
Some English Language test results are only valid for two years. Your English Language test report must be valid on the start date of the course.
Relevant work experience
Relevant work experience is not essential but will be considered on a case by case basis.  Please contact department for further advice. 
Application and selection
How to apply
Advice to applicants
We require the following before we can consider your application:
Transcript of your studies to date, including official translations and original language copies if not undertaken in English. 2+2 and 3+1 applicants must provide official transcripts and certificates from both institutions.
Degree Certificate if you have already graduated.
We require a reference from one person who has knowledge of your academic ability in support of your application. In most cases, this should be an academic reference, from a lecturer or professor at your last university. In some cases (for example, if your academic studies occurred some time ago), it might be more appropriate to submit recommendation from somebody familiar with your professional experience. If you have difficulty in identifying a suitable referee you should ask for advice from the admissions team for your course.
CV if you graduated more than three years ago.
If  you are not a national of a majority English-speaking country , we also require proof of your English language ability. If you have already taken an English language qualification, please include your certificate with your application. We may be willing to consider your application without this document, but if we choose to make you an offer, the conditions will include IELTS (or equivalent qualification).
How your application is considered
We consider your full academic history including which course units you have taken and the marks obtained. Even if you have met our minimum entry requirements, we will take into account your marks in relevant course units in our final decision making. 
If you graduated more than three years ago, we will also consider the information contained on your CV and any relevant work experience you have to assess if you are still able to fulfil the entry criteria.
Interview requirements
An interview is not required for this course.
Overseas (non-UK) applicants
CAS Information
Self-funded international applicants for this course will be required to pay a deposit of £1,000 towards their tuition fees before a confirmation of acceptance for studies (CAS) is issued. This deposit will only be refunded if immigration permission is refused. We will notify you about how and when to make this payment.
Please upload a copy of your current valid passport with your application showing the photograph page with your application. For CAS purposes, this must show your full name, date of birth, nationality, passport number and the date the passport is valid until, which must be later than the date of your planned arrival in the UK, and the start date of your course.  
If you have previously studied in the UK on a Student Route visa as an undergraduate or postgraduate student, please send a copy of your previous CAS statement to us as it will assist with the issue of your new CAS statement. This includes study in the UK on study abroad programmes and any study that you did not complete.
You cannot use your CAS to apply for a visa more than three months before the start date of your course. The Admissions Team will contact you at the appropriate time.  
Your CAS number is only valid for one  student visa  application. 
Deferrals
Applications for deferred entry are not accepted for this course. If you receive an offer for 2023 entry and decide not to accept it, should you subsequently wish to be considered for 2024 entry you would be required to reapply. 
Re-applications
If you applied in the previous year and your application was not successful you may apply again. Your application will be considered against the standard course entry criteria for that year of entry. In your new application you should demonstrate how your application has improved. We may draw upon all information from your previous applications or any previous registrations at the University as a student when assessing your suitability for your chosen course.
Course details
Course description
The Petroleum Geoscience MSc is taught over one calendar year by leading researchers in the field.
We will build your knowledge by examining the sedimentary and structural processes that govern the way sedimentary basins fill, and how an understanding of these complex three- dimensional systems can be usefully applied to improve models of petroleum systems in the subsurface.
The knowledge and techniques taught at Manchester are also directly applicable to developing subsurface technologies in geothermal energy, carbon capture and storage and network gas storage.
You will develop key skills for evaluating subsurface geology, using industry standard software and through working with industry data. You will learn how to evaluate sedimentary basins and develop leads ands prospects, appraise any discovery and finally efficiently and sustainably develop the fields.
The program has close links with industry, including major energy companies, that provide additional input into our courses, deliver some of the content, and are instrumental in providing cutting- edge datasets for investigation as part of the MSc projects.
The Petroleum Geoscience MSc is ideal if you wish to pursue a career in the energy industry working in exploration for oil and gas, and future mitigation measures such as carbon sequestration. These skills are also transferable to other energy industries, such as geothermal and nuclear.
The skills and knowledge you develop will also provide a solid basis for postgraduate research in the fields of sedimentology or basin research. 
Aims
You will develop knowledge of the tools and techniques used to explore for hydrocarbons and extract them in an efficient manner.  

You will develop critical awareness of the direction of the energy industry - in particular, academic and applied advances in exploration, development and production technologies. 

We will teach you the skills to evaluate subsurface geological systems in order to assess value and recovery potential of resources, or as potential repositories for geothermal fluids and for storage of CO2 or other gases. 

You will learn how to effectively communicate scientific ideas to specialist and non-specialist audiences, through written and spoken presentations. 
Special features
Fieldwork
Fieldwork on Manchester's Petroleum Geoscience program is provided at no extra cost. In addition, you will be provided with a fieldwork package worth £250, including boots, coat, rucksack and measuring equipment. 
A key element of the course is fieldwork, which aims to synthesise and reinforce material taught in lectures and practical classes. They provide the opportunity to learn relevant field techniques, and to compare field analogues with core, wireline logs and seismic sections. 
Over the duration of the course several trips are conducted: 
One-day field trip to classic localities at Mam Tor, Derbyshire, UK. 

Five days on the North Yorkshire coast, UK, to investigate source, seal and reservoir elements. 

One-day excursion to gain experience of core analysis at the BGS core store, Keyworth.

Seven day field course in Semester 2.
You will attend a seven-day overseas field trip at the end of the taught part of the course. This is currently to the Spanish Island of Mallorca. It provides an opportunity to study both clastics and carbonate reservoirs, comparable to working petroleum systems in North Africa and the Mediterranean. This region is noted specifically for superb outcrops of the Miocene carbonates, where the depositional processes, environments and diagenesis can be observed. The trip provides insight into the distribution of carbonate facies and reservoir in a sequence stratigraphic context. All travel and accommodation costs are covered by the programme
Additional course information
Our student community
Postgraduate students from Manchester's Basins, stratigraphy and sedimentary processes research Group run award-winning AAPG and EAGE student chapters.
These groups regularly invite industry personnel to deliver talks on careers, academic projects and exploration / production activities. As well as insight into energy industry activities, these events providing valuable networking opportunities for Petroleum Geoscience students.
Teaching and learning
Taught postgraduate students have around 20 hours contact time a week, and you are expected to spend around 30 hours in private study.
Your week will be made up of: 
Lectures

Online materials 

Laboratory classes 

Staff-led and peer-led group work 

Individual research projects 

Computer-based tuition - you will be trained in software used to process and analyse digital subsurface data using our industry-specification dedicated computer workstation cluster. 

Workshops 
Coursework and assessment
Assessment is through various methods. Traditional examinations take place in January and May each year, while the majority is through in-course assessment of coursework, practical and project work.  

One-third of the program is composed of the Independent Research Project, with assessment based on a written thesis and a presentation made at the end-of-year MSc conference 
Course unit details
Program structure
Semester 1 is taught jointly with our other Energy masters programmes. Teaching builds a foundation of knowledge in subsurface  geoscience. The core subjects cover the fundamentals of petroleum geoscience, such as reservoir geology, geophysics fundamentals, petrophysics, operations geology, fundamentals of exploration and production geoscience and geochemistry.
Semester 2 is focused on building more specialist skills for exploration and development of hydrocarbons.  You will learn how to evaluate sedimentary basins, locate leads and define prospects.  The course covers field development and introduction to reservoir engineering. Finally these new skills and knowledge are applied in a Group Project. 
MSc Independent Project
You will spend the final 12 weeks of the program on the MSc Independent Projects. These are challenging, but rewarding, and involve the collection, analysis and integration of a dataset linked with Petroleum Geoscience. To achieve best results, projects are matched to student interests and may involve single datasets or combinations of seismic, fieldwork, wireline log, well core, thin sections, petrophysical data, etc.
Projects are written up as a thesis taking the form of a short paper. You will present your project findings at the MSc conference in front of an invited audience. Some project work produced for Manchester's MSc has proved to be of sufficient quality to be accepted for publication as journal articles. Recent examples include: 
Course unit list
The course unit details given below are subject to change, and are the latest example of the curriculum available on this course of study.
Scholarships and bursaries
We offer a number of postgraduate taught scholarships and awards to outstanding UK and international students each year.
The University of Manchester is committed to widening participation in master's study, and allocates £300,000 in funding each year. Our Manchester Masters Bursaries  are aimed at widening access to master's courses by removing barriers to postgraduate education for students from underrepresented groups.
For more information, see the Department of Earth and Environmental Sciences Fees and funding  page or visit the University of Manchester funding for masters courses  website for more information. 
Facilities
Computing facilities
The program uses a high-specification workstation cluster, and we are a Schlumberger centre of excellence - providing access to software such as Petrel, PetroMod and Eclipse. Additionally, access to other leading software can be provided, including Kingdom Suite, GeoTeric and Paleoscan.  
Research facilities  
MSc research projects have access to analytical facilities within The University of Manchester, including SEM and optical microscopes, XRF, XRD, and more. 
Disability support
Practical support and advice for current students and applicants is available from the Disability Advisory and Support Service. Email:
dass@manchester.ac.uk
Careers
Career opportunities
| Careers destinations | Percentage |
| --- | --- |
| Energy Sector | 53 |
| PhD and Academia | 23 |
| Other Employment | 15 |
| Other Geosciences | 4 |
| Finance | 5 |
Careers destinations
The energy industry is the largest employer of earth science graduates and employs more than half of our recent graduating students. Good employment prospects exist within the UK and globally in oil and gas companies, service companies, consultancies and government bodies. 
In addition, the technical skills in subsurface investigation and quantification taught on the program are directly applicable to employment within the growing areas of CCS (carbon capture and storage), network gas storage, compressed air energy storage, and other extractive industries. 
Our graduates go on to become: 
Geologists and Exploration Geologists;

Energy Consultants;

Data Engineers. 
And our graduates have secured roles in major international oil and petrochemical companies such as: 
as well as major consultancy and service companies including:
RPS;
CGG;
Merlin;
Schlumberger.
Around one-quarter of our graduates use the research skills gained during the MSc project to continue into PhD study. Many students have the opportunity to work within sponsor energy companies during their MSc project, gaining valuable industrial experience and contacts.