Where can we take you?
Congratulations on your offer to study International Management at Alliance Manchester Business School.
Our courses will give you the tools for life. Our campus and city, the time of your life.
All of our courses include a work placement or international exchange year. Work, study, travel - it's up to you!
Graduate prospects
90% in work or further study within six months (Discover Uni 2020).
Great connections
44 diverse exchange partners across 16 countries to choose from.
Careers and employability
Graduate destinations
What jobs do our International Management graduates go on to do, and who employs them?
Job examples include ACA Trainee, Management Trainee, Territory Manager, and Wealth Management Analyst.
Employer examples include Bombardier (Sweden), Crown Worldwide (San Francisco), ExxonMobil, HSBC (Beverly Hills), and Tevere (Switzerland).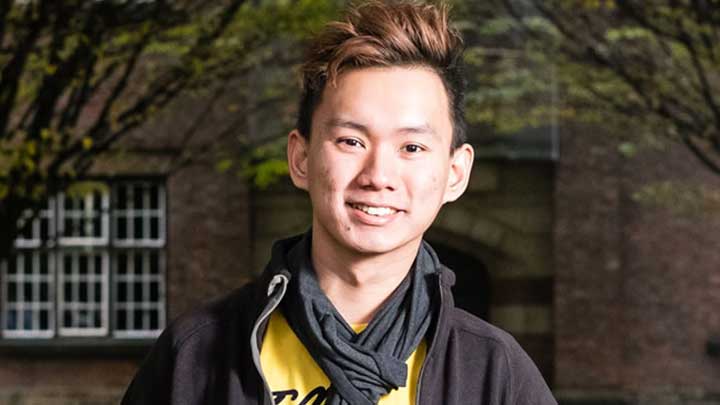 Graduate spotlight
Rachael Saffer now works as a Global Client Value Specialist at WARC.
Watch as she talks about the best year of her life spent on exchange at Singapore Management University as part of her undergraduate degree programme.
Learning and support
Exchange year
Have the time of your life studying abroad at one of our prestigious global partner institutions.
Many of our exchange partners feature in the top Financial Times or Shanghai JiaoTong rankings, and all classes are taught in English.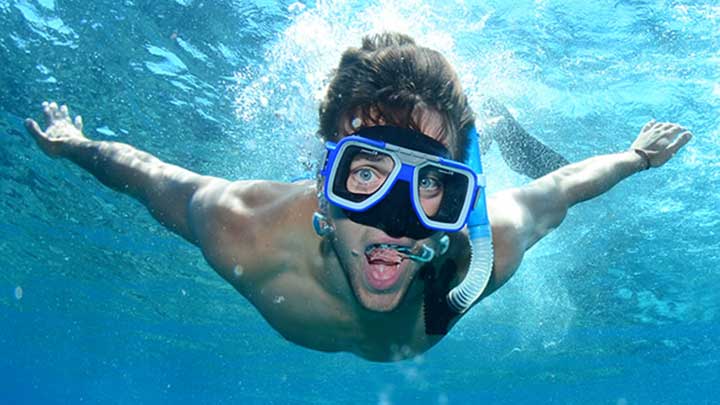 Work and study
Benefit from the best of both worlds: study and work abroad during your exchange year.
Completing an international internship at the end of your exchange year and/or part-time work alongside your studies means you don't have to choose!
Why study International Management?
Study and work abroad for a full year.
Find out what makes our BSc International Management and BSc International Management with American Business Studies degrees so unique.
Our campus and facilities
Learn about the recently refurbished Alliance MBS building and facilities.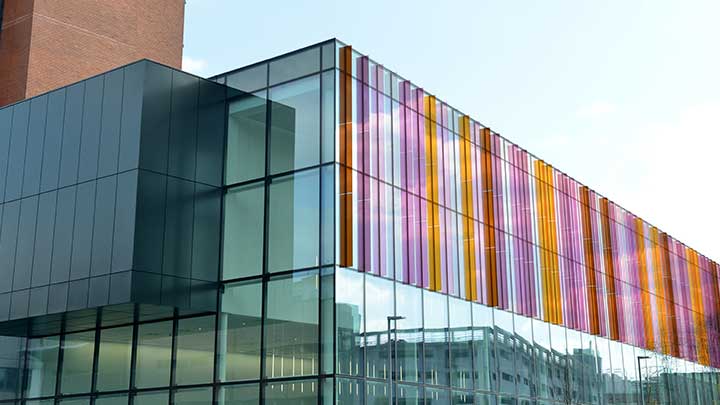 Virtual tour of Alliance MBS
Take a look around the building and facilities with our 360-degree virtual tours.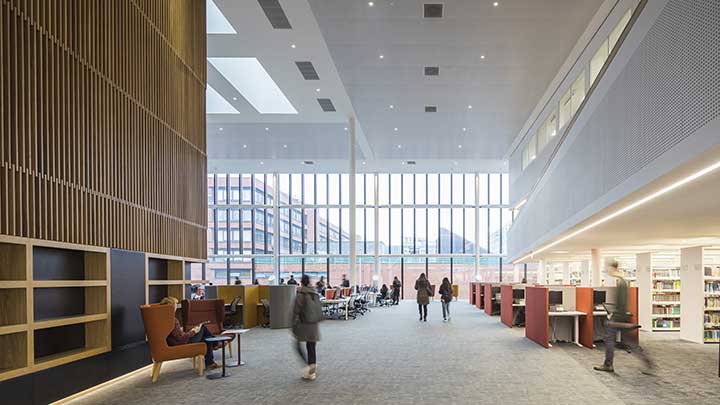 Support throughout your studies
We provide an active community that welcomes students from all over the world.
You'll make friends through course and society activities and get support in your studies from experienced students through our peer-assisted student support scheme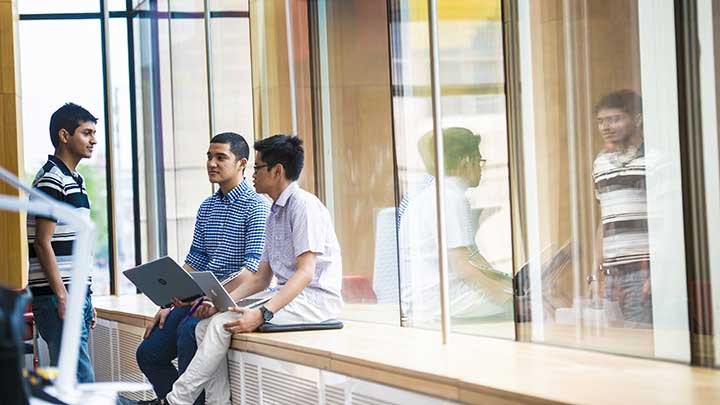 Events for offer-holders
Virtual open day
Check for upcoming dates, re-watch talks from our last event, chat with our students, and take virtual tours.
Introduction to the course
Download the Programme Director's presentation about studying BSc International Management.
Taster lecture
Download our taster lecture titled 'An Introduction to Branding'.
Chat to our students
A student's perspective
Find out more about life at Manchester directly from our students.
Want to find out more about student life? Chat with our student ambassadors and ask any questions you have.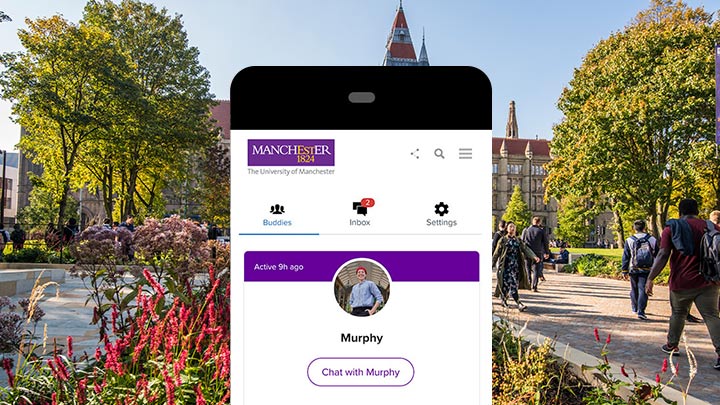 Student blogs
Read the latest posts from our undergraduate students on life and study at Alliance MBS.
Studying in the USA
Hear students share their experience of studying abroad in the United States for the year.
My exchange year experience
Hear from final-year BSc International Management students Jade, Wokedje, Shreeya, and Alicia.
They spent their third year at one of our world-class partner institutions in Hong Kong, Barcelona, and Florida.
Contact us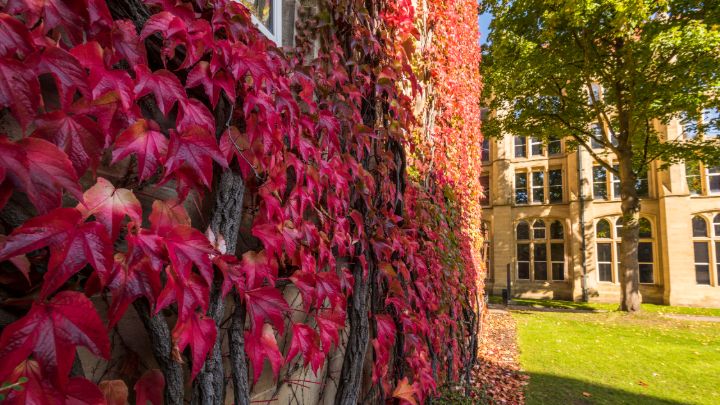 Your course
Courses within this subject area
Remind yourself how much your course at Manchester has to offer you.
Check out all the detail about the course you have an offer for:
International Programmes Society
The Society has more than 120 student members across Alliance MBS, across all years.
It is for all BSc International Management and BSc International Management and American Business Studies students, as well as all incoming exchange students, and offers a range of social, cultural, and networking events.
Your University timetable
You will normally study four or five course units per semester.
Each week, there are usually two hours of lectures for each course unit and a one-hour workshop in alternate weeks.
Group work and group or individual presentations will form a regular part of your assignments.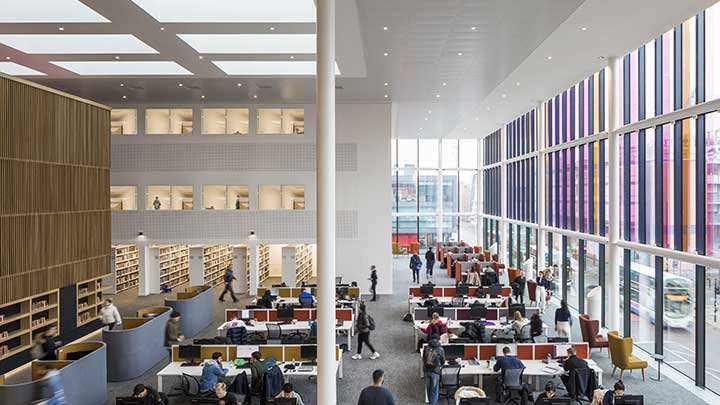 Beyond your subject
Visit our offer-holder guide to university life
Your university experience is about more than your degree.
Find out where you could live, how we'll support you, what financial packages are available and how we'll help you develop the distinctive attributes of a Manchester graduate.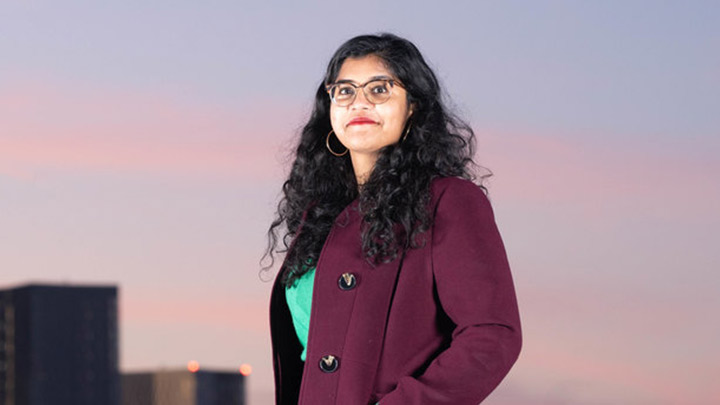 Accept your offer
This is your future
Log on to UCAS Track to accept or keep track of your offer.
This is how we'll keep in contact with you about what stage your offer is at. It's also where you can accept your offer and make Manchester your first choice for your future.