Congratulations to our offer-holders!
We are delighted to have made you an offer to study Aerospace Engineering at The University of Manchester.
Study Aerospace at the first English university to study Engineering, and you not only join generations of great minds, but you'll graduate in high demand.
Providing an innovative, comprehensive balance of strong theoretical and practical skills, from your very first day this fully RAeS and IMechE-accredited course endeavours to prove the sky is never the limit.
Discover more
World rankings
We are ranked 4th in the UK for Aerospace Engineering (QS World Rankings 2022).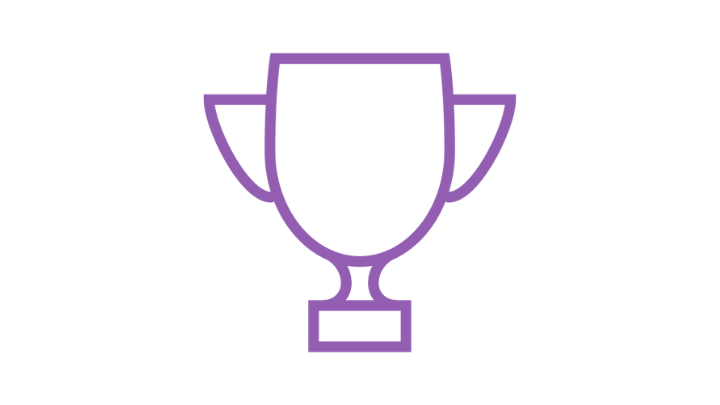 Unrivalled facilities
Experience our brand-new home for Engineering and Materials Science with state-of-the-art facilities and spaces.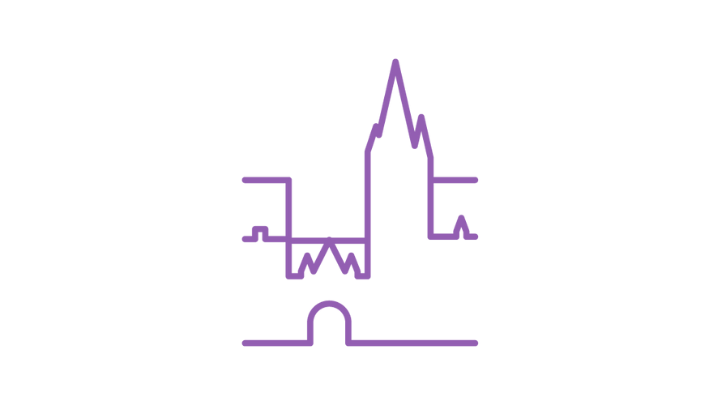 Pioneers in engineering
In line with our industrial history, we were the first English university to offer an engineering degree.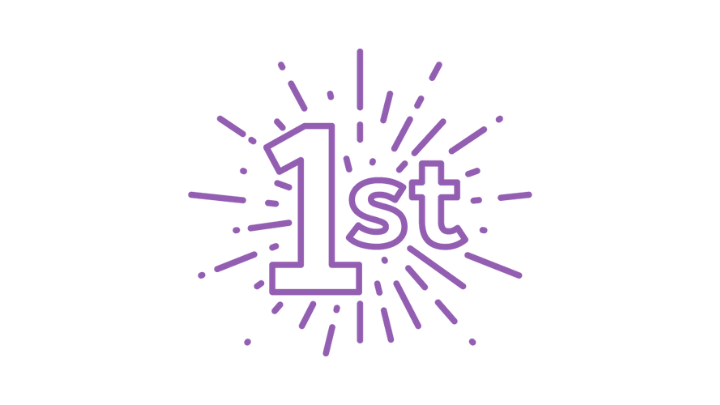 Most targeted by employers
We are the most targeted university by top graduate employers (The Graduate Market 2023).
Learning and support
Your learning experience
Aerospace Engineering at Manchester
Hear from some current students and staff.
Find out more about the exciting opportunities a degree in Aerospace Engineering at Manchester brings.
VIDEO: Learn from inspiring academics
Dr Ciara McGrath, Lecturer in Aerospace Engineering
Ciara, an expert in astrodynamics and space mission design and one of your lecturers, tells us how we can transform the way we live here on earth and that engineers are the ones to do it.
VIDEO: Meet one of your lecturers
Dr Ben Parslew, Lecturer in Aerospace Engineering
Ben talks about his own studies and subsequent career path. He also discusses some of the exciting modules and teaching you will experience on the course.
Your facilities
A playground for engineers and material scientists
The largest UK university engineering building in the birthplace of the Industrial Revolution.
Welcome to your new home of engineering and materials. Within the walls of this new campus, you will be able to enjoy innovative learning spaces and modern facilities that will enhance your university experience.
Inspiring future engineers
Professor Danielle George
Danielle tells us what the University is doing to attract the next generation of engineers and talks to some of our students to find out what inspired them.
Where ideas come to life
"Connect, collaborate and create"
Discover how our engineering and materials sciences disciplines come together and bring ideas to life!
Meet the architect
Otto Diesfeldt, one of the architects behind our new engineering campus, gives us his first impression of the completed building.
The future of learning
Find out about our revolutionary blended learning facilities and study spaces
The student perspective
Students share their impressions of what blended learning looks like and the benefits they feel will help them during their studies.
Take a virtual tour
Explore our specialist lecture theatres and labs in this virtual tour of our new engineering buildings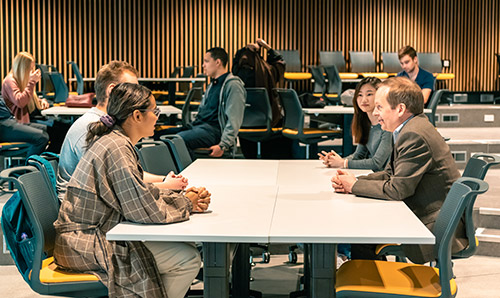 Student support
Support on your course
The University of Manchester is an active community that welcomes students from all over the world.
Make friends through society activities and receive support in your studies, both from The University and from students in later year groups.
Our Careers Service also offers you the high quality advice you need to plan your career after your degree.
Your health, wellbeing and safety
At Manchester, we offer all our students support and encouragement to stay happy and healthy at university.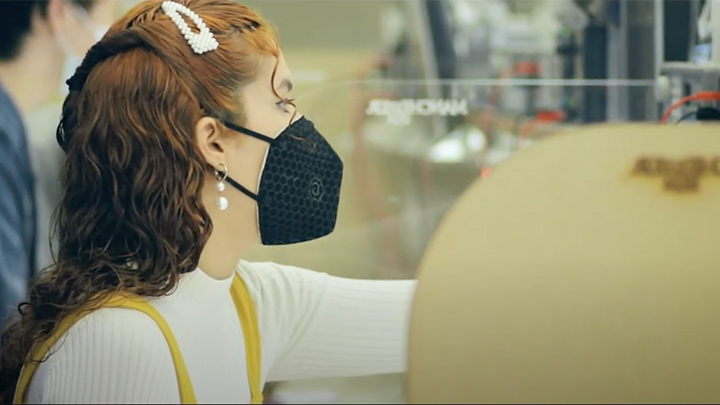 PASS Scheme
Peer assisted study scheme sessions offer you the opportunity to gain support, advice and help with your studies from students. Hear more about PASS from Dominic, one of our coordinators for Aerospace.


Cost of Living
Here's how we support current students with their finances while they're studying with us.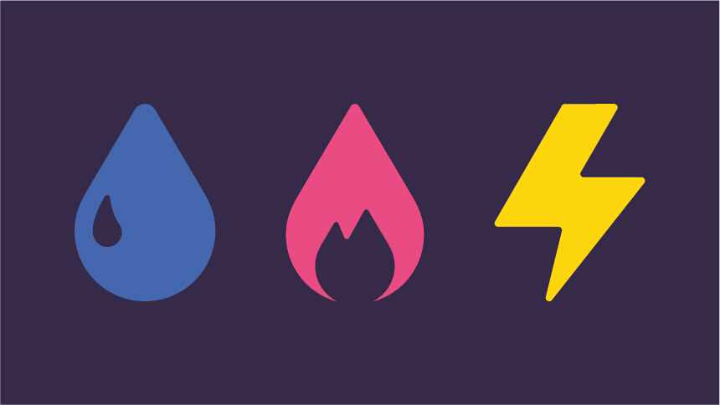 Scholarship Ceremony
Hear from previous recipients of our scholarships at last years Scholarship Ceremony.
Student life at Manchester
Want to know what it's like on the course?
Shoaib Ali Ahmed Syed, 2nd Year MEng Aerospace Engineering
Meet Shoaib. Today he takes you on a wild and wonderful tour of life as an Aerospace Student – from a morning practical workshop and studying in the Engineering and Materials Building, to the annual MACE Ball.
Why I chose to study at Manchester
Aerospace Student, Alejandra Francisco, shares her decision-making process.
Women in Aerospace Engineering
Students share why they love engineering on recent Aerospace field trip.
Enter student competitions
Student May tells us about the CanSat competition, a student-led satellite development group that focuses on the design, build and launch of can-sized satellites.
Careers and employability
Supporting your future
Our graduates explore a wide range of exciting careers - from design and development to testing and operation! With further areas including research, technical development, and finance.
See how our graduates are doing, according to data from the Graduate Outcomes Survey 2021:
95% of employed graduates feel their work is meaningful
£30,000 average salary, 15 months after graduation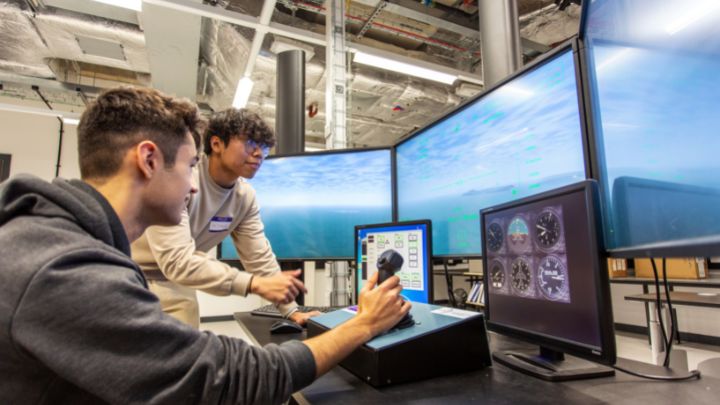 VIDEO: After graduation...
Watch this video to hear about Khris's journey to becoming an aerospace engineer after finding his passion lay in UAVs and drones.
Aerospace graduate Adrian's career tips
Hear Adrian's great advice about finding the right career pathway for you.
Working at Jaguar Land Rover
Hear about how Chris got a graduate job at Jaguar Land Rover after completing his year in industry at the firm.