Renowned, innovative and engaged
Congratulations on your offer of a place on an architecture course at Manchester.
Become a part of the Manchester School of Architecture community, where our students and alumni have gained a reputation for the variety, vitality, and quality of their work and achievement.
World-leading for Architecture
We're in the top 10 globally (QS World University Rankings by Subject 2020).
Benefit from two campuses
Facilities include two nationally recognised libraries and a range of workshops.
Learning and support
Providing high-quality education
How you will learn
We know the last few months have been challenging and uncertain for us all.
Whatever happens next, you can rest assured that we'll adjust to any changes to public health guidelines while still providing a high-quality learning environment.
Details of how teaching may change can be found below.
Lectures are usually delivered to your whole cohort in person, on campus, and complemented by smaller group activities in our workshops and design studios.
Currently, all lectures are delivered live online.
They are also recorded, so you can re-watch them when it suits you.
Our teaching design studio is an important creative space where you will spend a lot of time being supported to develop your ideas.
Currently, staff and students are working safely in our studios, with all interaction through computers and relayed via a large screen.
The studio uses software like online whiteboard Miro, padlet for collaborative working, and Zoom for sharing and marking up drawings.
Model making is a key part of the architectural teaching process.
We are currently offering a blend of online and in-person teaching, so students are working safely on campus in our workshops as and when required for their projects.
We've supplemented this with home model-making kits and online tutorials.
We have a full schedule of extra-curricular activities to inspire you and enhance your learning.
These include talks, seminars, conferences, and provocations, which are currently running online.
Two campuses, one school
Aisha, a third-year student, explains how she's made the most of the Manchester School of Architecture.
Studying in the 'new normal'
Fanny shares her typical week and explains how she stays motivated and organised.
A space for innovation
Benefit from facilities split across two neighbouring campuses in the heart of Manchester.
Our facilities include two nationally recognised libraries and a range of workshops and material stores.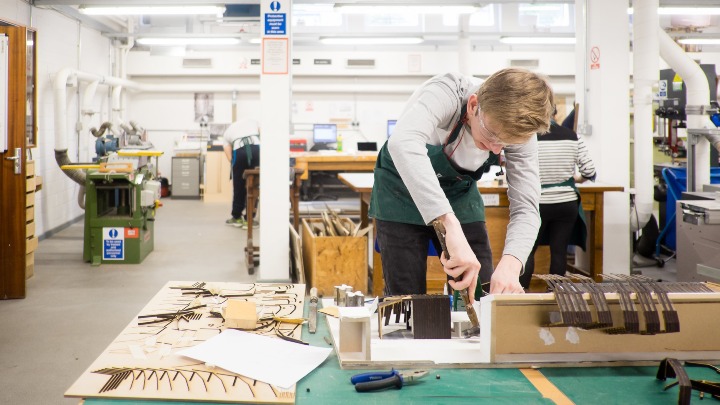 Immerse yourself in our workshop
Our workshop was the subject of an award-winning documentary.
Find out how our students are supported by the model making workshop team to explore and develop their design ideas.
Explore our students' designs
Take a look at the designs students have worked on recently.
The Manchester School of Architecture yearbook takes you on a journey through each year, showcasing how our students refine their skills throughout their time with us.
Events for offer-holders
Make the right choice
Our offer holder sessions will answer any questions you have.
Online bookings will open soon for the following upcoming sessions:
2 March 2021
28 April 2021
Chat to our students
A student's perspective
Find out more about life at Manchester directly from our students.
Chat with student ambassadors from your subject area.
Ask any questions you have and get the answers only our students can give you.
Contact us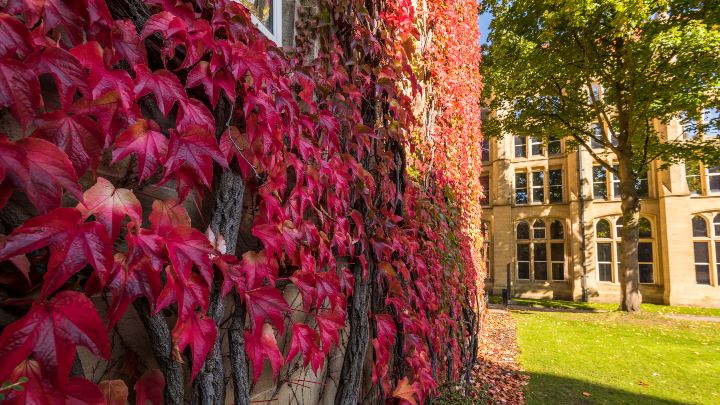 Your course
Courses within this subject area
Remind yourself how much your course at Manchester has to offer you.
Check out all the details about the course you have an offer for now:
Beyond your subject
Visit our offer-holder guide to university life
Your university experience is about more than your degree.
Find out where you could live, how we'll support you, what financial packages are available and how we'll help you develop the distinctive attributes of a Manchester graduate.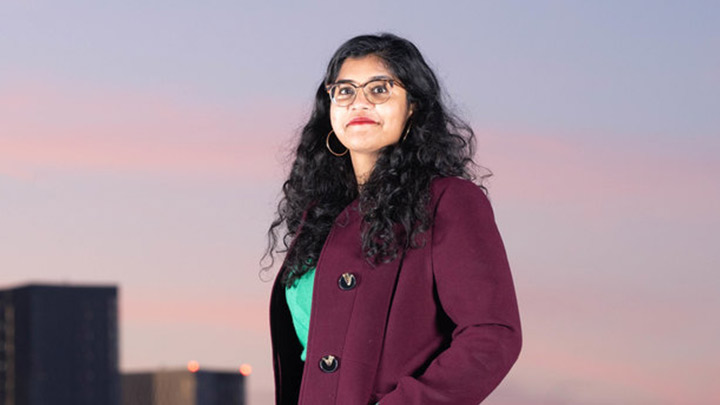 Accept your offer
This is your future
Log on to UCAS Track to accept or keep track of your offer.
This is how we'll keep in contact with you about what stage your offer is at. It's also where you can accept your offer and make Manchester your first choice for your future.