A message to our offer-holders
Congratulations on becoming an offer-holder in Chemical Engineering at The University of Manchester.
You are now on a journey towards a challenging yet rewarding career in chemical engineering. A journey that begins at the subject's own birthplace.
Along the way, you'll unlock numerous opportunities to engage with pioneering research and potential employers to shape your future and make a difference with your degree.
The birthplace of chemical engineering as an academic discipline.
Strong industry links with companies including Unilever, BP and Johnson Matthey.
Learning and support
Your learning experience
Discover how our leading academics serve society
The spotlight is shone on Manchester's commitment to translating research into real-world solutions.
Our unique mission has been showcased as part of a collaborative programme between the Institution of Chemical Engineers (IChemE) and ITN. Marking IChemE's centenary year, Serving Society looks at the role of the chemical engineer and how the sector is addressing some of the biggest challenges in society today.
Shape Your World - Master Class
Find out how Dr Spallina is revolutionising the idea of producing clean and sustainable fuels for aviation and maritime sectors using the waste product of a bio-diesel plant.
Overview of your first semester
Dr Emily Cooksey provides an overview of the first semester of your Chemical Engineering degree.
VIDEO: Watch a mini-lecture
Get a taster of what lectures will be like and watch Dr James Winterburn go through the fundamentals of process engineering.
Your facilities
A playground for engineers and material scientists
The largest UK university engineering building in the birthplace of the Industrial Revolution.
Welcome to your new home of engineering and materials. Within the walls of this new campus, you will be able to enjoy innovative learning spaces and modern facilities that will enhance your university experience, in time for our full opening in September 2022.
VIDEO: Where ideas come to life
"Connect, collaborate and create"
Discover how our engineering and materials sciences disciplines come together and bring ideas to life!
VIDEO: Inspiring future engineers
Professor Daneille George
Danielle tells us what the University is doing to attract the next generation of engineers and talks to some of our female students to find out what inspired them.
Meet the architect
Otto Diesfeldt, one of the architects behind MECD gives us his first impression of the completed building.
The future of learning
Find out about our revolutionary blended learning facilities and study spaces
The student perspective
Students share their impressions of what blended learning looks like and the benefits they feel will help them during their studies.
Take a virtual tour
Explore our specialist lecture theatres and labs in this virtual tour of Engineering Building B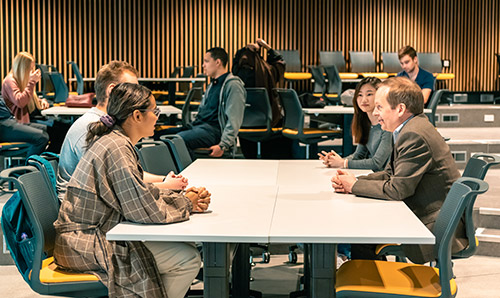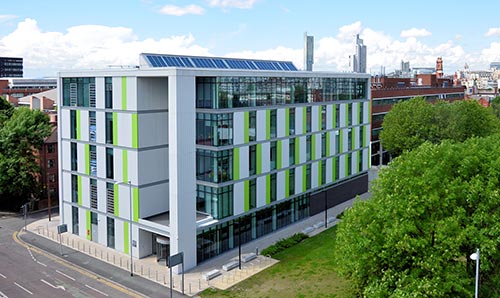 Student life at Manchester
Day in the life as a Chemical Engineer
Henrik Wong, MEng Chemical Engineering
Meet Henrik and discover his day in the life as a student studying the Chemical Engineering course. From where he has his lectures, his favourite places to eat and playing badminton with his friends.
Chemical Engineering society
Connect with Chemical Engineering students and alumni to make friends as well as start creating professional networks in industry.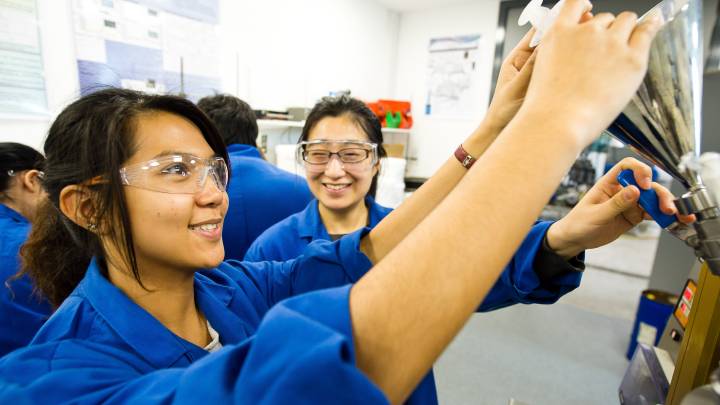 Life outside the course
Amy talks about her final year on the Chemical Engineering course and her interests outside of her studies, including captaining the department's netball team.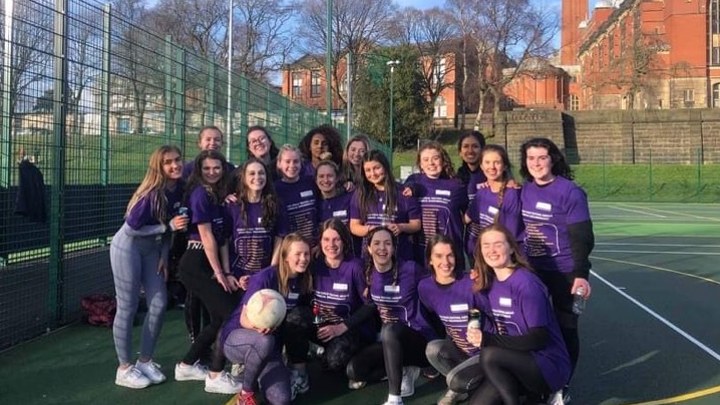 Student support
Support on your course
Chemical Engineering at Manchester is an active community that welcomes students from all over the world.
You'll make friends through our society activities and get support in your studies from students in later year groups through our peer-assisted student support scheme.
Your health, wellbeing and safety
Having welcomed our staff and students back to campus this year, find out how our University is keeping everyone as safe as possible.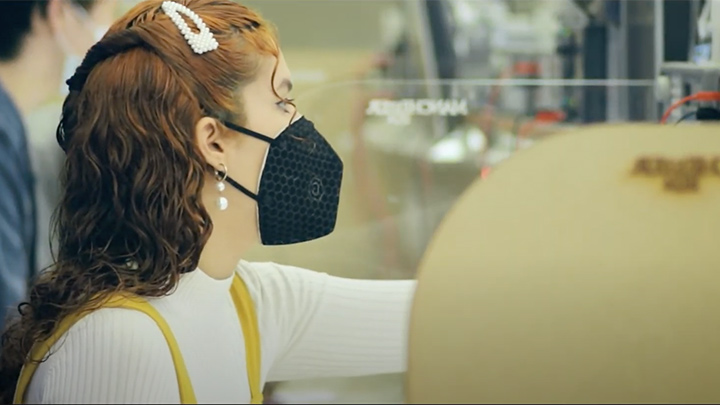 PASS Scheme
PASS (Peer Assisted Study Sessions) provides pastoral and academic support to all first year Chemical Engineering students.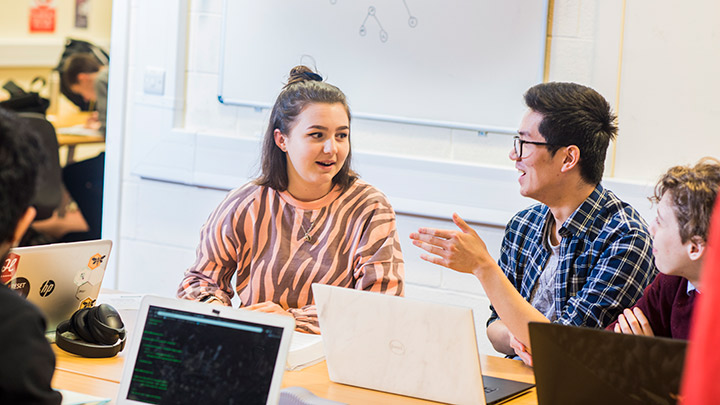 Scholarships
Everything you need to know about student finance, and the funding available to you as an undergraduate student in the Department of Chemical Engineering.
Careers and employability
Supporting your future
Roles for a chemical engineering graduate can vary, including product design, research and development, project management and manufacturing – and your job could take you anywhere in the world. Our fantastic Careers Service can help you choose your path.
Employability: 80% (15 months after the course, Graduate Outcomes Survey 2019)
Average salary: £29,500 (15 months after the course, Graduate Outcomes Survey 2019)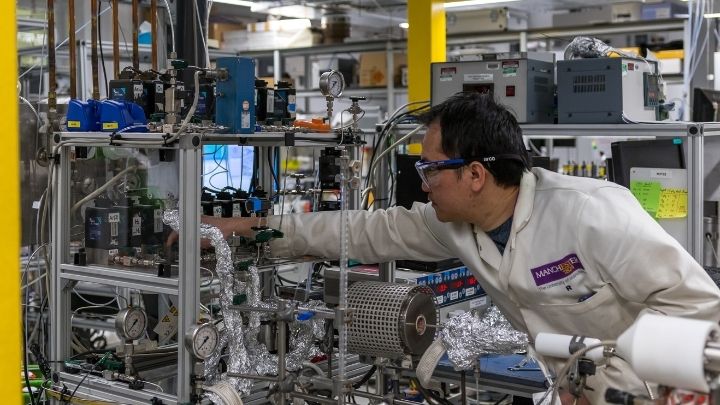 Fleur's industrial experience
Fleur tells us about her time at GlaxoSmithKilne producing life-changing pharmaceuticals.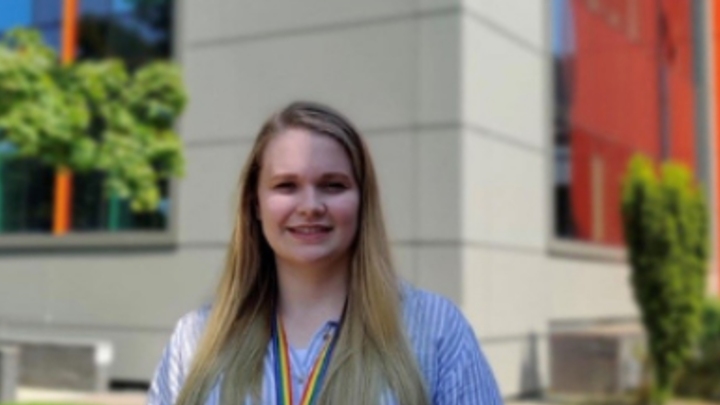 My graduate journey - 1 year on
Katie's journey from ChemEng Soc president to working as a Global Process Development Engineer at Unilever.
My graduate journey - 20 years on
Chris graduated in 1999 and now works as a Health and Safety Executive.
Events for offer-holders
Parents and carers event
Watch a recording of our parents / carers and supporters session for courses within the School of Engineering on 27 January 2022.
This session was directed for parents to find out more information and ask questions about your chosen course and the University.
Contact us
Your course
Courses within this subject area
Remind yourself how much your course at Manchester has to offer you.
Follow the relevant link for details about the course you have an offer for:
Accept your offer
Track and accept your offer
Ready to take the next step and confirm your place at Manchester? Visit UCAS Hub to accept your offer.