A message to our offer-holders
Congratulations on becoming an offer-holder in Computer Science at The University of Manchester.
Choose Manchester and you'll benefit from world-class teaching at a time when computer science and problem-solving expertise is of paramount importance. You'll also unlock numerous opportunities to gain experience in industry to shape your future and make a difference with your degree.
The birthplace of Computer Science and the world's first stored-program computer.
Shape your career with our strong industrial experience option.
Learning and support
Your learning experience
An introduction to Python programming
Discover a glimpse of our blended teaching with this Python programming exercise with Gareth Henshall.
1st Year Team Projects - Computer Science
Hear from 1st year students about their projects where they are challenged to build a web-based application.
Student support
Your health, wellbeing and safety
Having welcomed our staff and students back to campus this year, find out how our University is keeping everyone as safe as possible.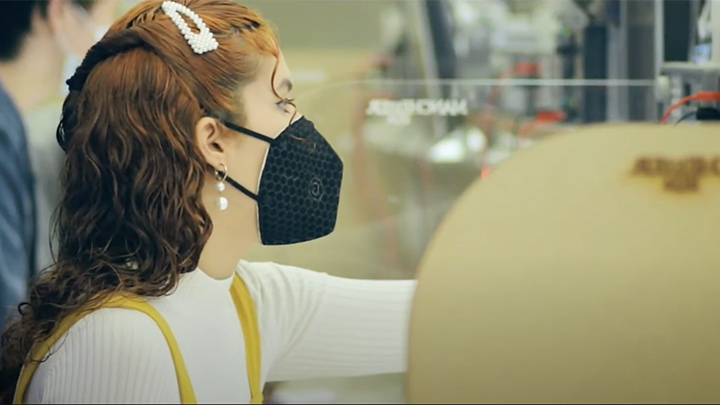 Support on your course
Benefit from our award-winning student PASS scheme to help understand programming concepts, share problems and experiences and strengthen your CV and interview techniques.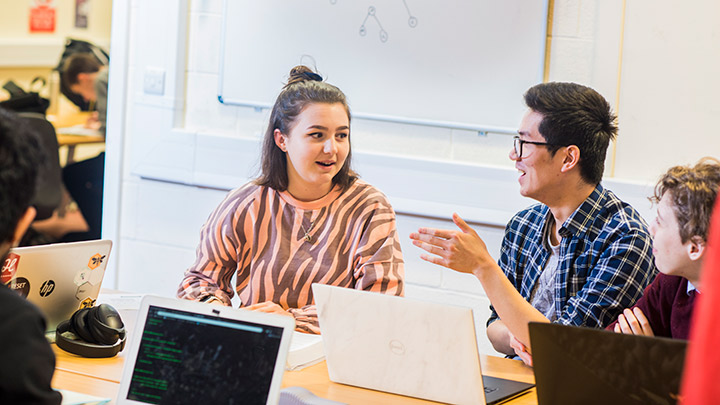 Scholarships
Everything you need to know about student finance, and the funding available to you as an undergraduate student in the Department of Computer Science.
Student life at Manchester
Student Life at Manchester
Find out more about life as a Computer Science student at The University of Manchester
We cannot wait to welcome you to the Department, so here is a glimpse of what to expect when you arrive in Manchester soon. Not only will you be in a part of a buzzing city, but you will encounter a range of societies and diverse people too.
VIDEO: Computer Science @ Manchester
See what our students really think about studying Computer Science here at Manchester.
UniCS tech society
Enhance your student experience by joining UniCS tech society, a big community of like-minded people with a passion for technology.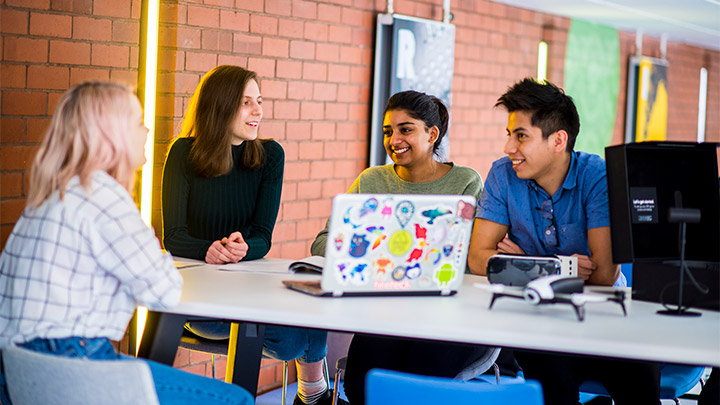 Welcome - meet your lecturers
First year tutor, Dr Gareth Henshall, welcomes you to Manchester and offers a glimpse of what to expect.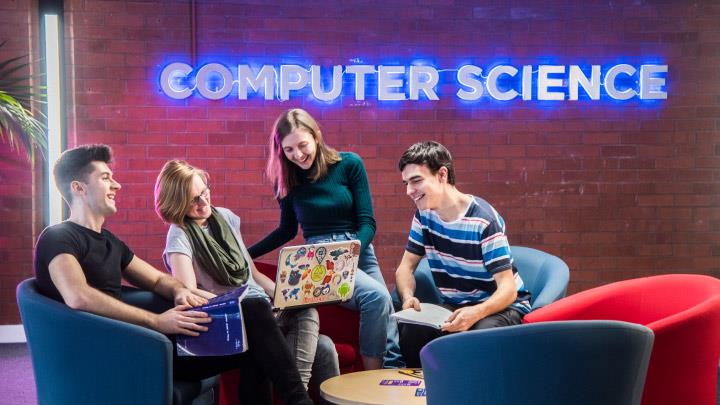 Careers and employability
Make your mark at Manchester
Our Department's close ties with industry allow you to broaden and deepen your skills by combining academic knowledge with practical experience in the workplace. You'll also have the opportunity to connect with potential employers from some of the world's most prestigious companies.
Employability rate: 90% (96% with Industrial Experience, source

Graduate Outcomes Survey 2019

)
Average salary:

£36,000 (Graduate Outcomes Survey 2019)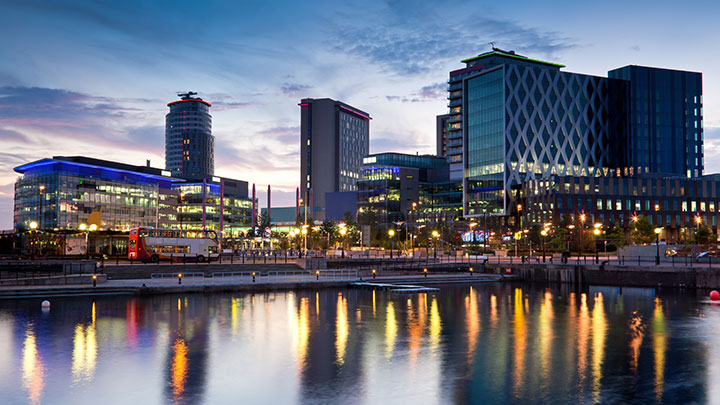 Supporting your future
Dr Duncan Hull takes you through the support the department provides to help you find placements and shape your career.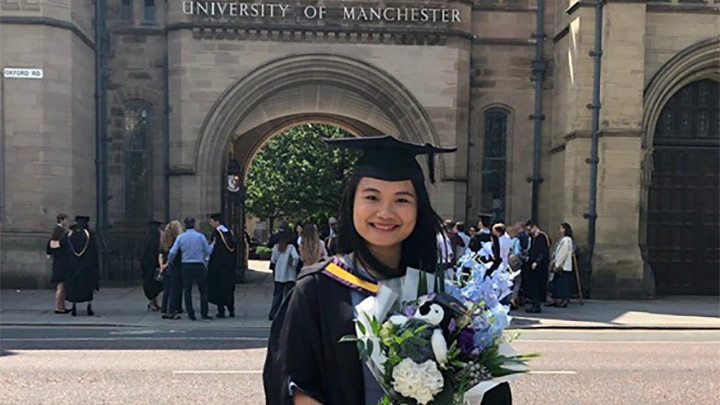 A day in the life...
Meet Computer Science graduate Petia as she takes you through her day as a Software Engineer for Bloomberg.
Industrial placement at the Large Hadron Collider!
Discover Raluca's experience working as a software developer on the largest science experiment in the world at CERN.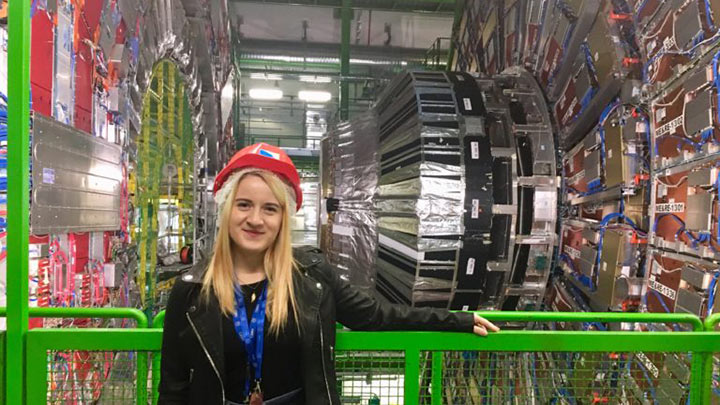 Events for offer-holders
Parents and carers event
Watch a recording of our parents / carers and supporters session for courses within the School of Engineering on 27 January 2022.
This session was directed for parents to find out more information and ask questions about your chosen course and the University.
Computer Science - on demand
Revisit your Computer Science session from the recent virtual undergraduate open day.
Your course
Courses within this subject area
Remind yourself how much your course at Manchester has to offer you.
Follow the relevant link for details about your course, including the modules, teaching methods, assessments and reading lists:
Contact us
Accept your offer
Track and accept your offer
Ready to take the next step and confirm your place at Manchester? Visit UCAS Hub to accept your offer.