Make a difference with your degree
Congratulations on your offer of a place on a Materials Science course at Manchester.
Choose Manchester and you'll join the university with the largest and most diverse materials activity in Europe.
You'll also unlock numerous opportunities to connect with potential employers to shape your future and make a difference with your degree.
Discover more
Industry links
Strong industrial links ensure courses are wide- ranging and relevant to industry needs.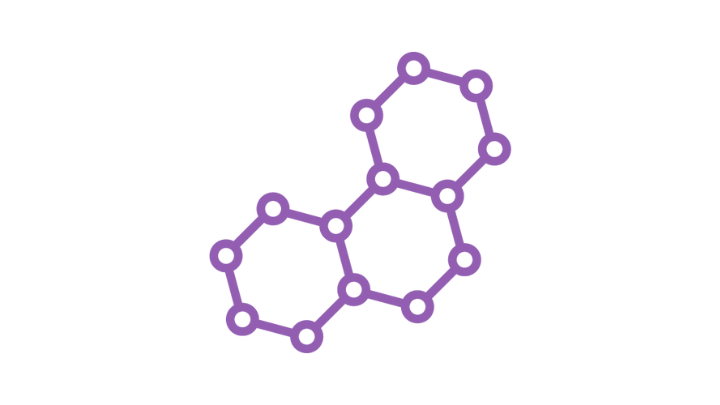 Top 5
Top five in the UK for Materials Science (QS World University Rankings, 2023).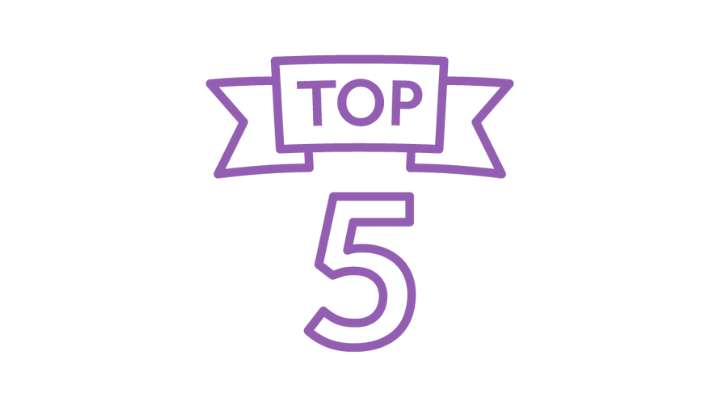 World-leading
Study at a world-leading centre for materials design and manufacture, including the Henry Royce Institute.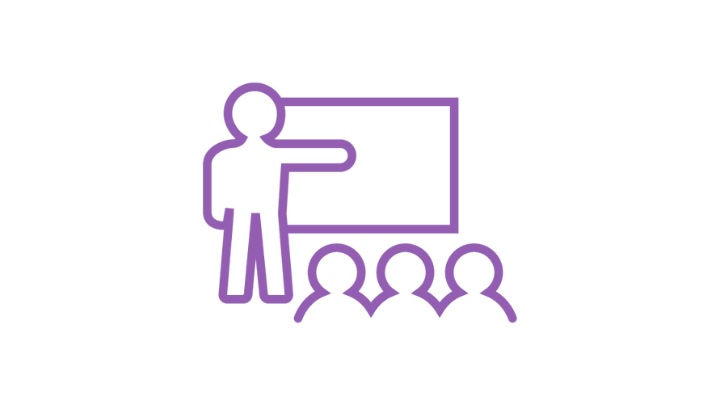 Excellent facilities
Experience our brand-new home for Engineering and Materials Science with state-of-the-art facilities and spaces.
Learning and support
Your learning experience
VIDEO: Discover Materials
Discover more about Materials Science and the crucial role materials play in tackling current global issues. Material Scientists and Engineers- the future is yours!
Our incredible alumni
Listen in to IET President Prof Danielle George interviewing Materials Engineer Ella Podmore to find out what it's like to be a woman engineer at McLaren Automotive.
Your facilities
A playground for engineers and material scientists
The largest UK university engineering building in the birthplace of the Industrial Revolution.
Welcome to your new home of engineering and materials. Within the walls of this new campus, you will be able to enjoy innovative learning spaces and modern facilities that will enhance your university experience.
Where ideas come to life
"Connect, collaborate and create"
Discover how our engineering and materials sciences disciplines come together and bring ideas to life!
Inspiring future engineers
Professor Danielle George
Danielle tells us what the University is doing to attract the next generation of engineers and talks to some of our students to find out what inspired them.
Meet the architect
Otto Diesfeldt, one of the architects behind our new engineering campus, gives us his first impression of the completed building.
The future of learning
Find out about our revolutionary blended learning facilities and study spaces
The student perspective
Students share their impressions of what blended learning looks like and the benefits they feel will help them during their studies.
Take a virtual tour
Explore our specialist lecture theatres and labs in this virtual tour of our new engineering buildings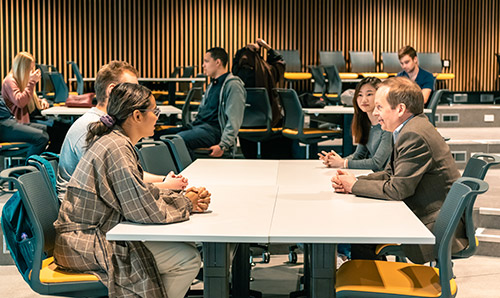 Student support
Your health, wellbeing and safety
At Manchester, we offer all our students support and encouragement to stay happy and healthy at university.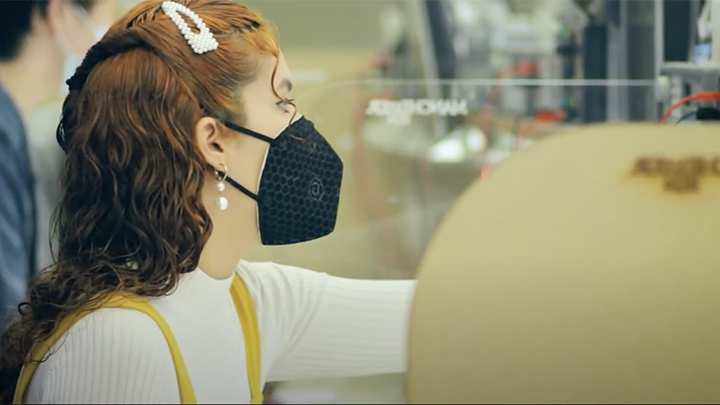 Peer support
Our student PASS (Peer Assisted Study Sessions) scheme focuses on providing help that complements the staff-led teaching.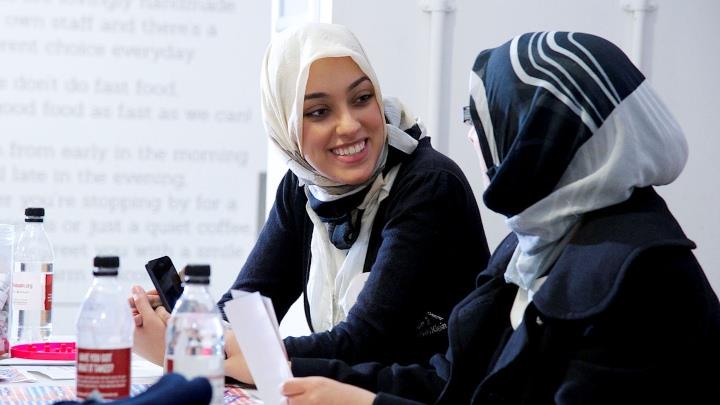 Cost of Living
Here's how we support current students with their finances while they're studying with us.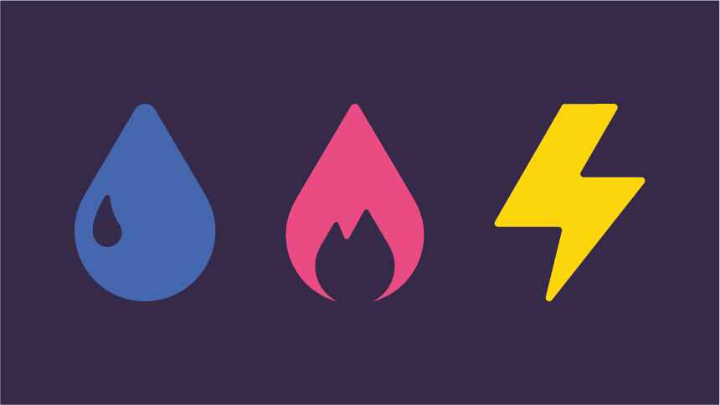 Scholarship Ceremony
Hear from previous recipients of our scholarships at last years Scholarship Ceremony.
Student life at Manchester
Student life at Manchester
Explore what student life is like when you study at The University of Manchester.
The city of Manchester has an amazing student social scene, there truly is something for everyone here. There are also plenty of student societies to get involved with to explore your interests and make new friends. Get a flavour for student life at Manchester below.
VIDEO: Why Study at Manchester?
Gabriele describes why she chose to study at Manchester, and shares her experiences.
Careers and employability
Supporting your future
Our graduates are recognised by employers for their knowledge, advanced research skills and independent thinking. You will also benefit from our award-winning Careers Service, which will support your first steps towards your dream job.
Average salary: £30,000 (Graduate Outcomes Survey, 2021 graduates 15 months after graduation from Materials Science courses).
Making a difference: 75% of employed graduates agree their work is meaningful (Graduate Outcomes Survey, 2021 graduates from Dept of Materials Science).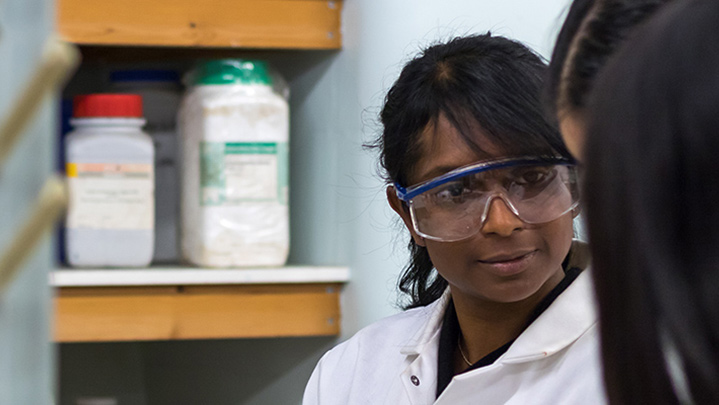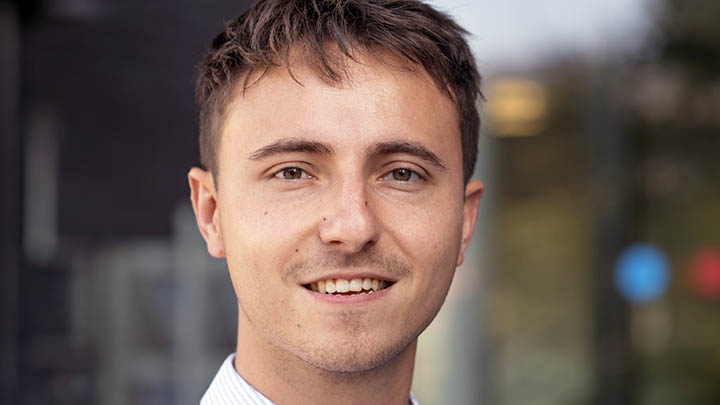 Making the world a safer place
Hear about the exciting work Colette is doing in digital technology innovation and how her degree in Materials Science and Engineering prepared her for her career.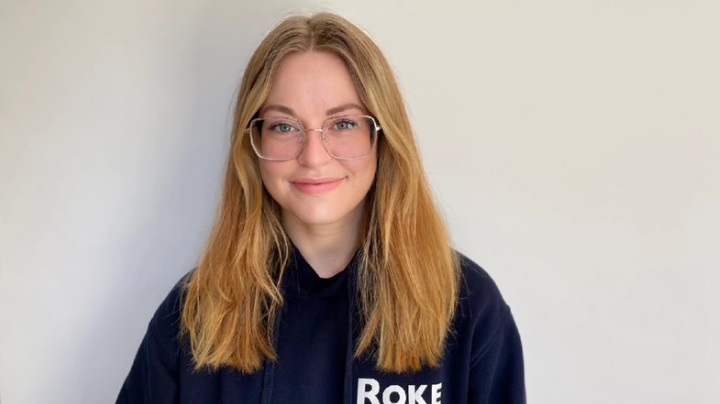 Racing to success
Graduate Ella Podmore talked to us after recently winning the Young Woman Engineer of the Year award by the Institution of Engineering and Technology.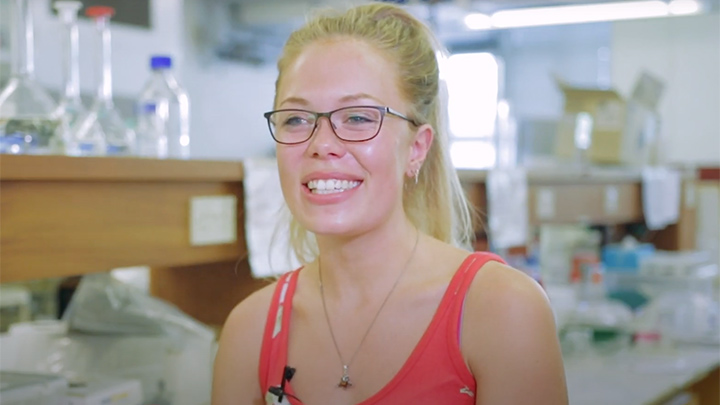 VIDEO: Science Alumni Panel - Undergraduate open day
Watch the recent Alumni Panel where Materials Science and Engineering graduate Molly Ward, shared her experiences working as a Supply Chain Strategist.