Make a difference with your degree
Congratulations on your offer of a place on a Materials Science course at Manchester.
Choose Manchester and you'll join the university with the largest and most diverse materials activity in Europe.
You'll also unlock numerous opportunities to connect with potential employers to shape your future and make a difference with your degree.
Strong industrial links ensure courses are wide-ranging and relevant to industrial needs.
Top five in the UK for Materials Science (QS World University Rankings, 2020).
Careers and employability
Supporting your future
Our graduates are recognised by employers for their knowledge, advanced research skills and independent thinking. You will also benefit from our award-winning Careers Service, which will support your first steps towards your dream job.
Employability rate: 100% (15 months after the course, source Graduate Outcomes Survey 2019)
Average salary: £28,400 (15 months after the course, Graduate Outcomes Survey 2019)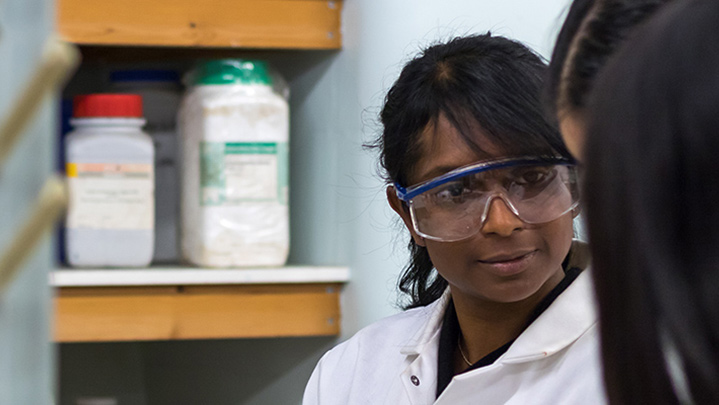 VIDEO: My time in industry
Graduate Ella Podmore talks about her placement with McLaren and her time on the MEng Materials Science and Engineering course.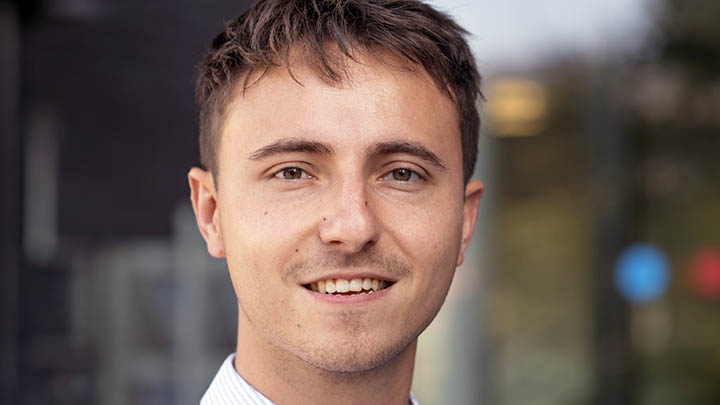 VIDEO: Science Alumni Panel - Undergraduate open day
Watch the recent Alumni Panel where Materials Science and Engineering graduate Molly Ward, shared her experiences working as a Supply Chain Strategist.
Learning and support
Your learning experience
Student support
COVID-19 and your course
Events for offer-holders
Parents and carers event
We will be hosting a dedicated session for parents/carers and supporters in 2021.
In December 2020 we held an event where parents/carers and supporters asked questions they had about the Manchester offer. If your parents/carers missed this, or want to attend again, we will be hosting a second session in 2021.
Once details have been confirmed, we will send you booking details via email, which you can pass on to your parents/carers and supporters.
On demand content from previous events
Explore our Materials Science and Engineering online sessions, including student experience and alumni panels.
Taster lecture series
We will be running more sessions about the teaching and student experience for our offer-holders next year.
Chat to our students
A student's perspective
Find out more about life at Manchester directly from our students.
Chat with student ambassadors from your subject area. Ask any questions you have and get the answers only our students can give you.
Contact us
Your course
Courses within this subject area
Remind yourself how much your course at Manchester has to offer you.
Follow the relevant link for details about the course you have an offer for:
Beyond your subject
Visit our offer-holder guide to university life
Your university experience is about more than your degree.
Find out where you could live, how we'll support you, what financial packages are available and how we'll help you develop the distinctive attributes of a Manchester graduate.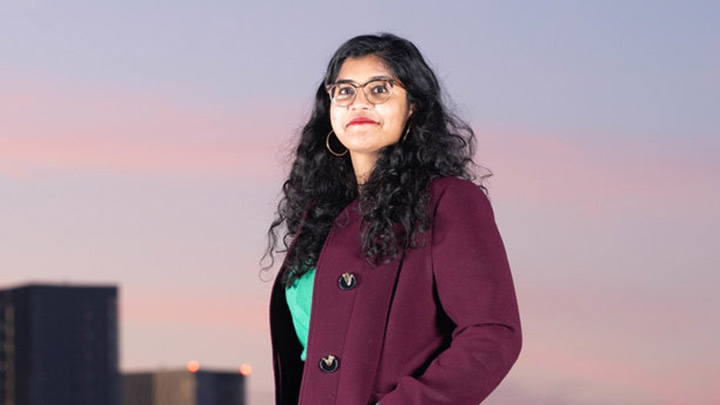 Accept your offer
This is your future
Log on to UCAS Track to accept or keep track of your offer.
This is how we'll keep in contact with you about what stage your offer is at. It's also where you can accept your offer and make Manchester your first choice for your future.