Unlocking your potential
Congratulations on your offer of a place on a Mathematics course at Manchester.
Choose Manchester and you'll benefit from world-class teaching at a time when mathematic expertise is of paramount importance. You'll also unlock numerous opportunities to shape your future and make a difference with your degree.
Ranked in the top ten UK universities for Mathematics (QS World University Rankings, 2019).
Take advantage of our outstanding facilities, including the modern learning spaces in our £43 million Alan Turing Building.
Careers and employability
Supporting your future
Mathematicians are in high demand across a range of sectors. Our graduates land roles in every imaginable industry, from fashion and pharmaceuticals to investment banking. Jonathan Ferns, our Employability Tutor, talks about our placement scheme and how we prepare you for your future career.
Employability: 85% (Graduate Outcomes survey 2019)
Average Salary: £28,000 (Graduate Outcomes survey 2019)
Learning and support
Your learning experience
Blended learning
Our teaching is delivered using a blended approach, with 'on demand' content combined alongside real-time activity.
Online content such as videos, podcasts, presentations and quizzes will allow you to work at your own pace. Activities such as classes and tutorials enable you to apply your understanding.
Blended learning: a student perspective
Hear from our student Tom and how he's adapted to a new way of learning this year.
VIDEO: Supporting your independent learning
From videos to podcasts, our students talks about the facilities available to support your independent study.
VIDEO: Blended learning resources
Dr Neil Morrison demonstrates some of the resources available in our teaching.
What to expect in September
How the University is preparing for your start in September
Professor Peter Green talks to student Umber about the practical steps being taken to prepare you for study in September.
Your Manchester community
Umber and Peter discuss the benefits of a strong student community and look at how we will continue to support our students next year.
Developing our blended learning
As we develop our blended learning offering, Peter explains what this means and how it will benefit your student experience.
Student support
Support on your course
From your own personal academic adviser, our mathematics student Peer Assisted Study Sessions (PASS) scheme and ways to look after your health and wellbeing, we're here for you. Always.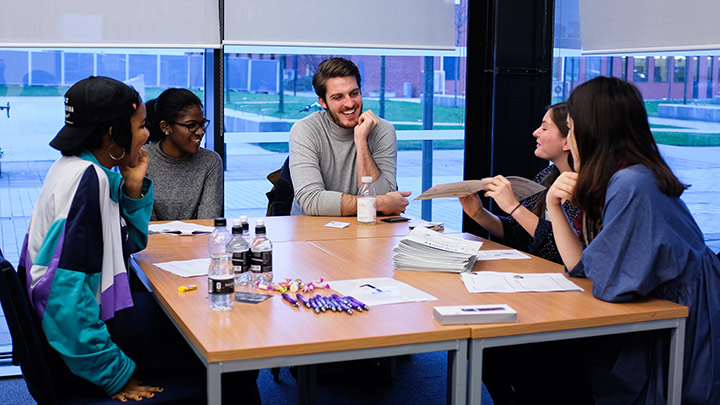 Why I chose Manchester
"When I first visited the Alan Turing Building I was impressed with the modern, airy building.
My other favourite thing is the pastoral care and support on offer. Even though the Department is very large everyone is treated like an individual."
Erin Hales, BSc Mathematics.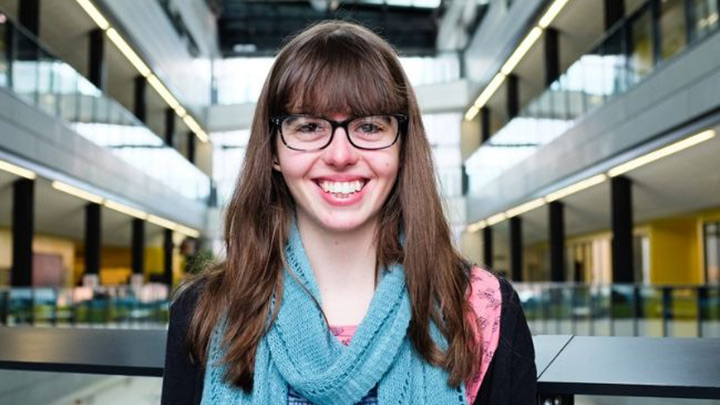 COVID-19 and your course
Providing high quality education
We know the last few months have been challenging and uncertain for us all.
Whatever happens next, you can rest assured that we'll adjust to any changes to public health guidelines while still providing a quality learning environment.
Events for offer-holders
Taster lecture series
We will be running more sessions about teaching and student experience for our offer-holders next year.
Contact us
Your course
Courses within this subject area
Remind yourself how much your course at Manchester has to offer you.
Follow the relevant link for details about your course, including the modules, teaching methods, assessments and reading lists:
Joint programmes
Find out more about your complimentary subject area.
Joint programmes can bring broader experiences. If your joint programme crosses into another subject area, find out more about what it offers:
Beyond your subject
Visit our offer-holder guide to university life
Your university experience is about more than your degree.
Find out where you could live, how we'll support you, what financial packages are available and how we'll help you develop the distinctive attributes of a Manchester graduate.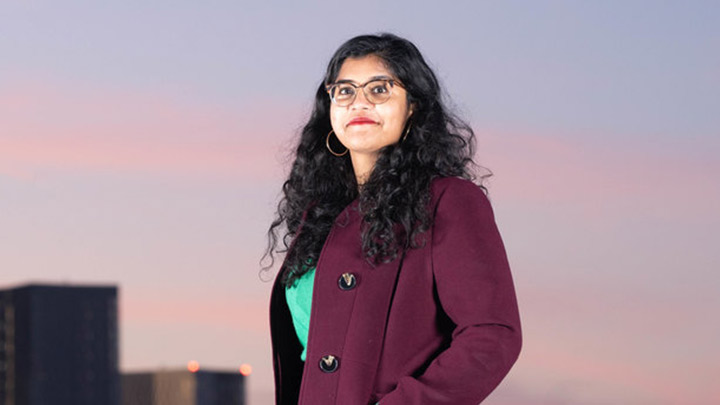 Accept your offer
This is your future
Log on to UCAS Track to accept or keep track of your offer.
This is how we'll keep in contact with you about what stage your offer is at. It's also where you can accept your offer and make Manchester your first choice for your future.