Your place at Manchester
Congratulations on your offer of a place on the Pharmacy course at Manchester.
Choose Manchester and you'll learn from experienced staff at a time when demand for pharmacists is high.
Your degree will give you great opportunities to both shape your future and make a difference to people's lives.
5th in the UK for pharmacy and pharmacology (QS 2020).
94% of graduates in work or further study six months after graduating (Discover Uni 2019).
Learning and support
Your learning experience
A blended experience
We've worked hard to ensure our students have a rich learning experience despite the challenges posed by the pandemic.
You'll still benefit from opportunities to develop your clinical skills while building your knowledge of pharmacy, preparing you for the variety of roles that trained pharmacists can go into.
Early placement experience
Get hands-on experience with practical placements in hospitals, the community and industrial settings.
You'll spend time in pharmacy departments in local NHS Trusts in every year of your course.
Industry links
Engage with industry through guest lectures from industrial pharmacists and industrial visit days to AstraZeneca in Year 3.
Some students have also gained research project supervision and mentorship by AstraZeneca staff.
A day on the Pharmacy course
VIDEO: Chono takes us through a day in her final year.
My advice to pharmacy freshers
BLOG: Hadeeqa gives her tips for making the most of the start of your degree.
The Black Pharmacists Collective
BLOG: Read about a student-led initiative to boost the enrolment and attainment of Black students.
Student support
Support on your course
You'll have access to support through both your course and wider University services.
Student societies and the peer-assisted student support scheme will also enable you to connect with fellow students.
Learn about university support
Academic advising
You'll have an academic advisor who you can turn to if you ever need support for a specific issue.
You will be assigned an academic advisor in your first week with us. Your academic advisor will act as a guide to overcome any issues, be it course related or personal, throughout the MPharm course.
They will explain and help you access the vast array of support services we have at university level.
You will quickly build a trusting relationship with your academic advisor through scheduled tutorials. You can contact your academic advisor at any time outside these tutorials too. You can trust your advisor to keep matters confidential.
The academic advisor tutorials also serve as checkpoints to see whether you are engaging regularly, progressing well and making the best use of your learning environment, or whether you require additional support.
Additional sources of support include the Student Welfare and Professional Support (SWAPS) team, who offer impartial advice and will help you develop transferable skills to enhance your employability prospects.
The Peer Assisted Study Sessions (PASS) scheme and student societies, including the Manchester University Pharmaceutical Society (MUPS), can also provide additional support.
More about academic advising
VIDEO: Dr Harmesh Aojula explains the support you'll receive from academic advisors.
Support during and after university
VIDEO: Hear one of our students talk about why pharmacists might need support.
COVID-19 and your course
Providing a high-quality education
We know the last few months have been challenging and uncertain for us all.
We hope to see you in person in September if everything is well. Whatever happens next, we'll adjust to follow government guidelines while maintaining a quality learning environment.
How COVID-19 affected my course
BLOG: Fourth-year student Kundai talks about changes to the MPharm in the pandemic.
Events for offer holders
Explore our events
Our UCAS applicant days will help you make the right choice.
We'll also hold online events where you can ask us any questions you may have before accepting your offer.
Offer holder webinar recording
VIDEO: View a recording of our webinar for offer holders from February 2021.
Guest lecture series
See our upcoming topics, and explore our previous events on demand.
Contact us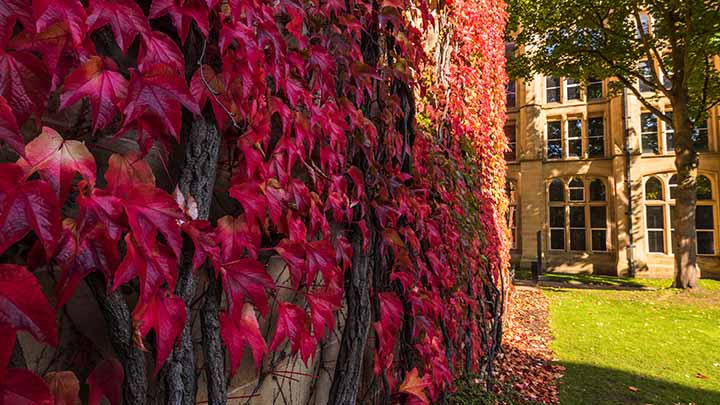 Join our Facebook group
Connect with other offer holders and current students through our Facebook group.
Get to know your fellow Manchester students and ask any questions you may have about the course. You should have received a password for the group by email.
Your course
Courses within this subject area
Remind yourself how much your course at Manchester has to offer you.
Follow the relevant link for details about your course: