A message to our offer-holders
Congratulations on becoming an offer-holder in our Integrated Foundation Year at The University of Manchester.
By choosing the Integrated Foundation Year at Manchester, you have taken the first steps in becoming fully prepared for degree-level study in engineering or the natural sciences.
You will have a guaranteed place on an undergraduate degree if you're successful in your foundation year.
With access to teaching, facilities and accommodation, you'll have the same student experience as any other undergraduate.
Careers and employability
Supporting your future
Our popular integrated foundation route has produced outstanding graduates across all of our science and engineering courses. Employers will recognise your determination to succeed, adaptability, analytical skills and independent thought.
You can also benefit from our award-winning Careers Service, which will support your first steps towards your dream job and a career for life.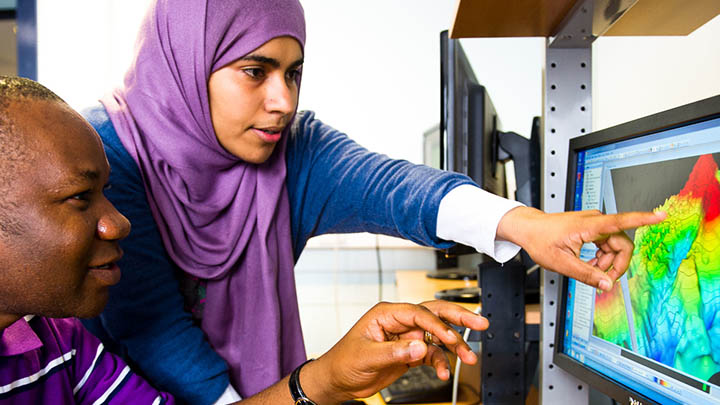 VIDEO: Science alumni panel
Watch the recent science alumni panel where our alumni talk about their time studying at university and their careers since.
VIDEO: Engineering alumni panel
Watch the recent Engineering alumni panel where our alumni talk about their time studying at university and their careers since.
Learning and support
Your learning experience
Blended learning
Lecture content will be in a variety of forms such as online videos, podcasts and presentations.
The core of our teaching will be based around a blended approach, designed to reflect the way our students like to learn and to deliver a high-quality, engaging learning experience.
Academic skills
Learn more about academic skills units in the Foundation Year and why they are important to your learning.
George's foundation year
What is it actually like studying a Foundation Year? Listen to George's experience in this video.
What to expect in September
How the University is preparing for your start in September
Professor Peter Green talks to student Umber about the practical steps being taken to prepare you for study in September.
Your Manchester community
Umber and Peter discuss the benefits of a strong student community and look at how we will continue to support our students next year.
Developing our blended learning
As we develop our blended learning offering, Peter explains what this means and how it will benefit your student experience.
Student support
Support on your course
We're here for you, providing support every step of the way. From your own personal academic adviser, student communities and ways to look after your health and wellbeing.
Hear from Dr Sly, Head of Foundation Studies and Joanne Taylor, our Student Support Officer about the variety of student support offered when studying the Integrated Foundation Year.
COVID-19 and your course
Providing high quality education
We know the last few months have been challenging and uncertain for us all.
Whatever happens next, you can rest assured that we'll adjust to any changes to public health guidelines while still providing a quality learning environment.
Stay up to date with the University's response to the pandemic for offer holders.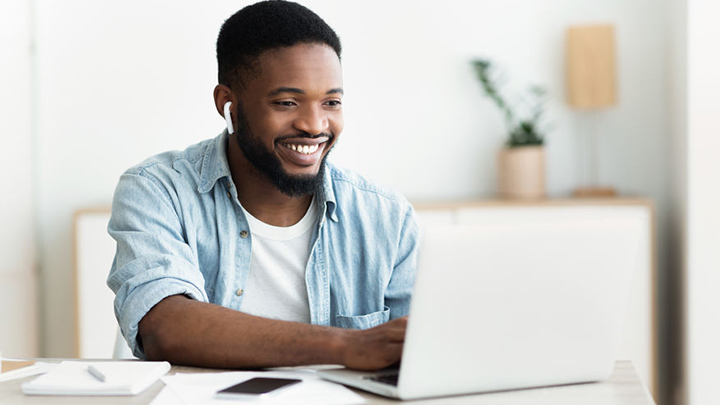 Get ready to study
Preparing for your course
Getting ready to study at university is exciting but it can also be challenging.
To help you prepare and better understand what will be expected from you, we've outlined some useful things to know.
Our advice for anyone preparing to join us in September is to make sure you are confident in the mathematics, physics and (where applicable) chemistry that you have studied up to this point.
You can do this by looking at your existing notes or textbooks or by using your preferred online resources and videos.
The list below highlights the key 'prerequisite' knowledge that we expect all students to have when they join the Foundation Year:
The meanings of basic terms such as; atoms, molecules, electrons, fluid, gas, vacuum etc.
The meaning of quantities such as; speed, velocity, mass, force, pressure, volume, power, cross-sectional area, surface area, density (and the units used to measure them).
Basic arithmetic, including fractions, indices and solving linear equations with one variable.
Simple trigonometry, including trig functions and inverse functions and an understanding of which quadrants angles may lie in.
How to interpret verbal information in mathematical form e.g. 'Object A has mass ma which is 25% larger than the mass mb of object B; find a formula for mb in terms of ma.'
Work with simple functions, including being able to identify the domain and range.
How to draw and interpret graphs of physical data and basic mathematical functions e.g. straight line, parabola, trig. and exponential functions.
Formulae for the surface area and volume of simple shapes (cubes, cylinders, spheres and other shapes based on these - such as hemispheres etc.).
Work with polynomials, including expanding brackets, factorising expressions and completing the square.
If you have studied Maths beyond GCSE, or if they were included in the curriculum of your previous maths qualifications, we would also expect a student to be able to:
Work with logarithms and with logarithmic and exponential functions.
Carry out simple differentiation and integration.
Here are some suggestions for online resources that you might find interesting. Resources range in difficulty, but don't be deterred - many go well above what we would expect from a new Foundation Year student.
Physics Girl
The Physics Girl YouTube channel creates content with a strong practical component, including home experiments, while also explaining the theory, in a very lively way.
PBS Space Time
PBS Space Time includes quite advanced content, but is entertaining and makes use of sophisticated animations, which help explain the concepts. The emphasis is on theoretical physics.
Steve Mould
Steve Mould's YouTube videos on various science topics, presented in an informal way.
3blue1brown
3blue1brown has an emphasis on maths; often getting quite advanced, but presented with very effective animations.
Standup Maths
Entertaining videos with a maths theme.
Events for offer-holders
Virtual Open Day talk
Watch the Foundation Year presentation from the last Virtual Open Day.
On demand content from previous events
Explore our virtual tours and presentations from online events.
Contact us
Your course
Courses within this subject area
Remind yourself how much your course at Manchester has to offer you.
Courses
Follow the relevant link for details about the course you have an offer for:
Your future courses
Find out more about the subject area related to your Integrated Foundation Year:
Beyond your subject
Visit our offer-holder guide to university life
Your university experience is about more than your degree.
Find out where you could live, how we'll support you, what financial packages are available and how we'll help you develop the distinctive attributes of a Manchester graduate.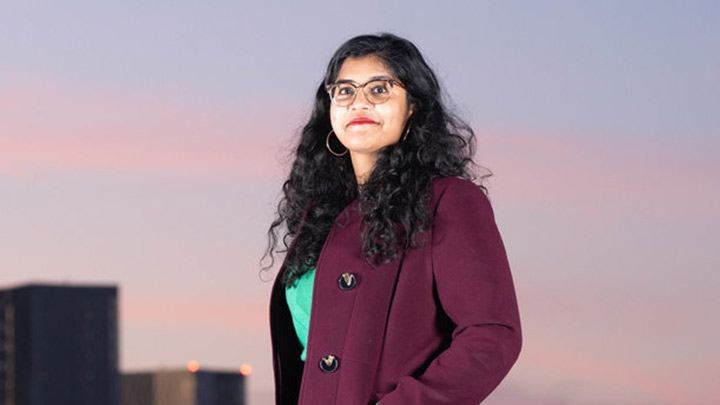 Accept your offer
This is your future
Log on to UCAS Track to accept or keep track of your offer.
This is how we'll keep in contact with you about what stage your offer is at. It's also where you can accept your offer and make Manchester your first choice for your future.