Your place at Manchester
Congratulations on your offer of a place on the speech and language therapy course at Manchester.
Choose Manchester and you'll benefit from a patient-centred course that emphasises both scientific thinking and practical skills.
Join us in our push to make a difference and work towards a better future for all.
89% of graduates in work or further study six months after graduating (Discover Uni 2019).
Learn directly from service users in the community.
Learning and support
Your learning experience
A blended experience
We've worked hard to ensure our students have a rich learning experience despite the challenges posed by the pandemic.
You'll still engage in scientific study and clinical enquiry with practical experience.
We work closely with local service providers, including the NHS, to prepare you to meet the highest possible workplace standards.
Quality placements
You'll get hands-on practical experience through three block placements totalling 16 weeks.
We organise your placements for you in a mix of clinical and educational settings across the north-west. We ensure any placement meets COVID-safe guidelines.
We offer support and supervision throughout this process.
Using simulation in SLT
BLOG: Students and staff talk about the benefits of learning through clinical simulation.
Student support
Support on your course
You'll have access to support through both your course and wider University services.
Student societies and the peer-assisted student support scheme will also enable you to connect with fellow students.
Learn about university support
COVID-19 and your course
Responding to change
We know the last few months have been challenging and uncertain for us all.
We hope to see you in person in September if everything is well. Whatever happens next, we'll adjust to follow government guidelines while maintaining a quality learning environment.
Events for offer holders
Explore our events
Our UCAS applicant days will help you make the right choice.
Ask us any questions you may have before accepting your offer.
Clinical placement overview and simulated clinics (11 March 2021, 10am)

Clinical research taster (25 March 2021, 10am)

Extra-curricular focus (15 April 2021, 10am)

Student stories and sample teaching session (22 April 2021, 10am)
Our research culture
VIDEO: Watch our academics explain how their research enhances learning for students.
Offer holder webinar recording
VIDEO: View a recording of our webinar for offer holders from March 2021.
Support for students
VIDEO: Lecturers discuss the support available for Speech and Language Therapy students.
Contact us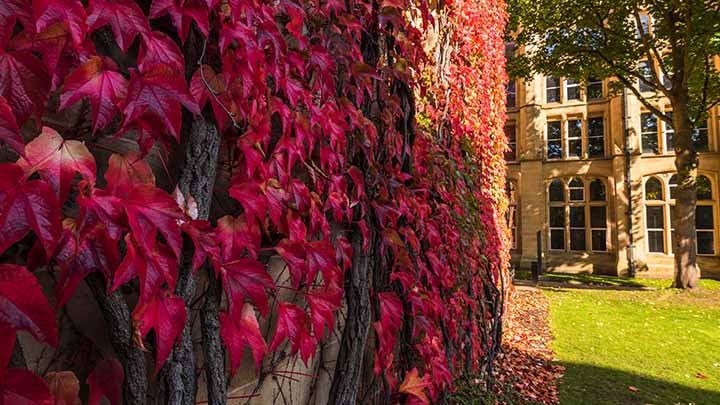 Join our Facebook group
Connect with other offer holders and current students through our Facebook group.
Get to know your fellow Manchester students and ask any questions you may have about the course. You should have received a password for the group by email.
Your course
Courses within this subject area
Remind yourself how much your course at Manchester has to offer you.
Follow the relevant link for details about the course you have an offer for: