Your place at Manchester
Congratulations on your offer of a place on the speech and language therapy course at Manchester.
Choose Manchester and you'll benefit from a patient-centred course that emphasises both scientific thinking and practical skills.
Join us in our push to make a difference and work towards a better future for all.
89% of graduates in work or further study six months after graduating (Discover Uni 2019).
Learn directly from service users in the community.
Learning and support
Your learning experience
A blended experience
We've worked hard to ensure our students have a rich learning experience despite the challenges posed by the pandemic.
You'll still engage in scientific study and clinical enquiry with practical experience.
We work closely with local service providers, including the NHS, to prepare you to meet the highest possible workplace standards.
Quality placements
You'll get hands-on practical experience through three block placements totalling 16 weeks.
We organise your placements for you in a mix of clinical and educational settings across the north-west. We ensure any placement meets COVID-safe guidelines.
We offer support and supervision throughout this process.
Using simulation in SLT
BLOG: Students and staff talk about the benefits of learning through clinical simulation.
Student support
Support on your course
You'll have access to support through both your course and wider University services.
Student societies and the peer-assisted student support scheme will also enable you to connect with fellow students.
COVID-19 and your course
Responding to change
We know the last few months have been challenging and uncertain for us all.
We hope to see you in person in September if everything is well. Whatever happens next, we'll adjust to follow government guidelines while maintaining a quality learning environment.
Adapting our teaching
Below are examples of how we've adapted our teaching while restrictions are in place.
Simulated clinics are where we explore clinical cases.They can be attended in small socially distanced study groups or attended online.
We discuss real cases using client videos, case-based learning, discussion and care planning. This is supported by experienced clinicians.
This work builds your confidence before experiencing real live clients on clinical placement.
Our online teaching typically includes a short, narrated lecture recording, with main learning points that you can visit at any time.
We also use quizzes to test your current level of knowledge and learning, and you'll have access to an anonymous online noticeboard so you can ask questions.
Current students say they are surprised how interactive our online teaching is. Our courses have been completely redesigned to be accessed this way, with numerous new resources.
Clinical Phonetics students meet the lecturer online in groups. The lecturer shares a clinical video, and transcribes children with speech sound disorder using a Bluetooth pen and pad that is shared on screen.
The students then transcribe the child using pen and paper, take a photo of their transcriptions and post these online for the lecturer to provide advice on. Students can compare sample transcriptions to their own and watch the video again.
Students on this course are classified as key workers and may undertake placements in the normal way, travelling to a clinic, school, hospital or other care setting that has COVID-safe working practices.
Other students may access placements by taking part in telehealth placements. Some clients, such as transgender clients, may prefer this as they do not have to travel and can build their confidence before using their vocal skills with other conversational partners.
Events for offer holders
Explore our events
Our UCAS applicant days will help you make the right choice.
Ask us any questions you may have before accepting your offer.
Clinical placement overview and simulated clinics (11 March 2021, 10am)

Clinical research taster (25 March 2021, 10am)

Extra-curricular focus (15 April 2021, 10am)

Student stories and sample teaching session (22 April 2021, 10am)
Chat to our students
Talk to student ambassadors
Find out more about life at Manchester directly from our students.
Chat with student ambassadors from your subject area. Ask any questions you have and get the answers only our students can give you.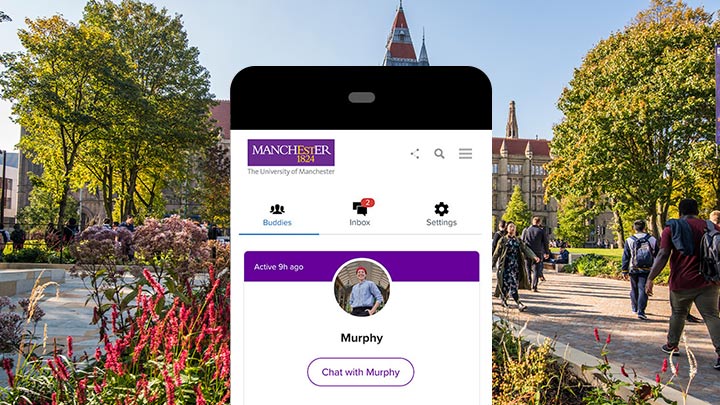 Join our Facebook group
Connect with other offer holders and current students through our Facebook group.
Get to know your fellow Manchester students and ask any questions you may have about the course. You should have received a password for the group by email.
Contact us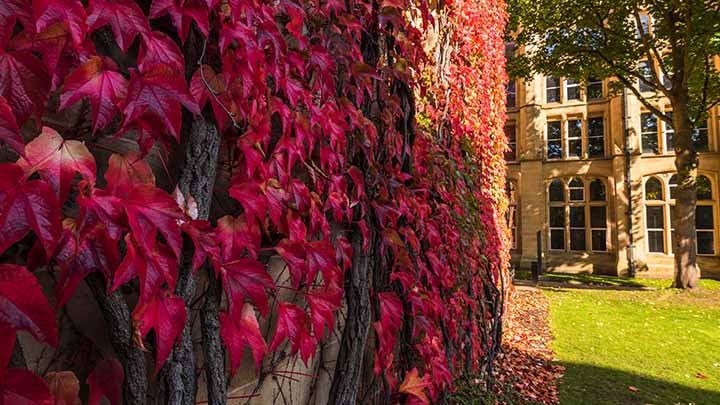 Your course
Courses within this subject area
Remind yourself how much your course at Manchester has to offer you.
Follow the relevant link for details about the course you have an offer for: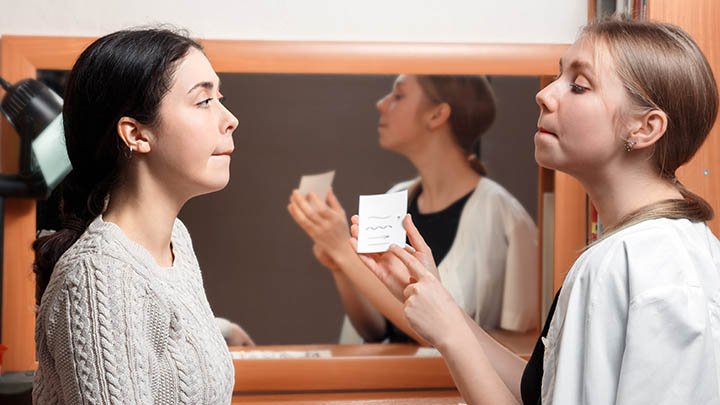 Beyond your subject
Visit our offer-holder guide to university life
Your university experience is about more than your degree.
Find out where you could live, how we'll support you, what financial packages are available and how we'll help you develop the distinctive attributes of a Manchester graduate.
Accept your offer
This is your future
Log on to UCAS Track to accept or keep track of your offer.
This is how we'll keep in contact with you about what stage your offer is at. It's also where you can accept your offer and make Manchester your first choice for your future.