MSc Subsurface Energy Engineering
Year of entry: 2024
Overview
Degree awarded

Master of Science

Duration

MSc FT - 12 months

Entry requirements

Upper second (2.1) class honours degree in engineering subjects (chemical, civil, mechanical, petroleum engineering), or in geological sciences (geology, geophysics, petroleum geology, petrophysics, hydrogeology) with an evident background in engineering mathematics. Relevant industrial experience may also be considered alongside a previous degree.

How to apply

Sustainable Development Goals

Find out how this course aligns to the UN Sustainable Development Goals, including learning which relates to:

Goal 7: Affordable and clean energy
Goal 9: Industry, innovation and infrastructure
Goal 12: Responsible consumption and production
Goal 15: Life on land
Course options
| | Full-time | Part-time | Full-time distance learning | Part-time distance learning |
| --- | --- | --- | --- | --- |
| MSc | Y | N | N | N |
Course overview
Students will focus on the modelling and simulation of subsurface properties, processes in industrial applications to assist with the transition to a cleaner energy system; carbon capture and storage; geothermal energy; groundwater resources and ground mechanics and stability.
MSc Subsurface Energy Engineering
Open days
Fees
For entry in the academic year beginning September 2024, the tuition fees are as follows:
MSc (full-time)
UK students (per annum): £15,000
International, including EU, students (per annum): £36,000
Further information for EU students can be found on our dedicated EU page.
The fees quoted above will be fully inclusive for the course tuition, administration and computational costs during your studies.
All fees for entry will be subject to yearly review and incremental rises per annum are also likely over the duration of courses lasting more than a year for UK/EU students (fees are typically fixed for International students, for the course duration at the year of entry). For general fees information please visit: postgraduate fees . Always contact the department if you are unsure which fee applies to your qualification award and method of attendance.
Self-funded international applicants for this course will be required to pay a deposit of £1000 towards their tuition fees before a confirmation of acceptance for studies (CAS) is issued. This deposit will only be refunded if immigration permission is refused. We will notify you about how and when to make this payment.
Policy on additional costs
All students should normally be able to complete their programme of study without incurring additional study costs over and above the tuition fee for that programme. Any unavoidable additional compulsory costs totalling more than 1% of the annual home undergraduate fee per annum, regardless of whether the programme in question is undergraduate or postgraduate taught, will be made clear to you at the point of application. Further information can be found in the University's Policy on additional costs incurred by students on undergraduate and postgraduate taught programmes (PDF document, 91KB).
Scholarships/sponsorships
Across our institution, we offer a number of postgraduate-taught scholarships and awards to outstanding UK and international students each year.
The University of Manchester is committed to widening participation in master's study, and allocates £300,000 in funding each year. Our Manchester Masters Bursaries are aimed at widening access to master's courses by removing barriers to postgraduate education for students from underrepresented groups.
For more information, see the Department of Chemical Engineering and Analytical Science Fees and funding page or visit the University of Manchester funding for masters courses  website for more information.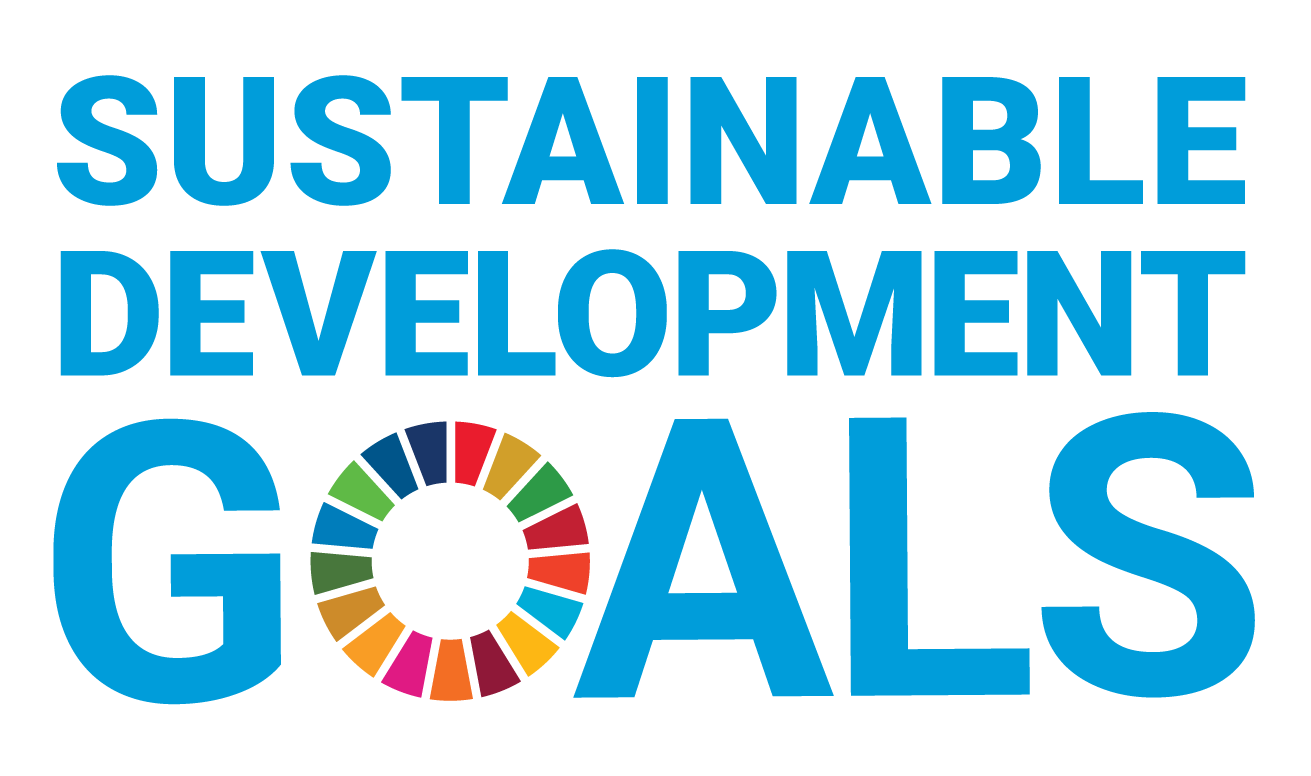 UN Sustainable Development Goals
The 17 United Nations Sustainable Development Goals (SDGs) are the world's call to action on the most pressing challenges facing humanity. At The University of Manchester, we address the SDGs through our research and particularly in partnership with our students.
Led by our innovative research, our teaching ensures that all our graduates are empowered, inspired and equipped to address the key socio-political and environmental challenges facing the world.
To illustrate how our teaching will empower you as a change maker, we've highlighted the key SDGs that our courses address.
Goal 7: Affordable and clean energy

Ensure access to affordable, reliable, sustainable and modern energy for all

Goal 9: Industry, innovation and infrastructure

Build resilient infrastructure, promote inclusive and sustainable industrialization and foster innovation

Goal 12: Responsible consumption and production

Ensure sustainable consumption and production patterns

Goal 15: Life on land

Protect, restore and promote sustainable use of terrestrial ecosystems, sustainably manage forests, combat desertification, and halt and reverse land degradation and halt biodiversity loss
Contact details
Department

Contact name

Postgraduate Admissions Team

Telephone

+44 (0) 161 306 0888

Email

Website

School/Faculty

The School of Engineering creates a world of possibilities for students pursuing skills and understanding. Through dynamic research and teaching we develop engineering solutions that make a difference to society in an ethical and sustainable way.  Science-based engineering is at the heart of what we do, and through collaboration we support the engineers and scientists of tomorrow to become technically strong, analytically innovative and creative. Find out more about Science and Engineering at Manchester .
Courses in related subject areas
Use the links below to view lists of courses in related subject areas.
Entry requirements
Academic entry qualification overview
Upper second (2.1) class honours degree in engineering subjects (chemical, civil, mechanical, petroleum engineering), or in geological sciences (geology, geophysics, petroleum geology, petrophysics, hydrogeology) with an evident background in engineering mathematics. Relevant industrial experience may also be considered alongside a previous degree.
English language
All applicants will need to demonstrate competency in English language. Applicants who do not already possess an acceptable English Language qualification will need to take a recognised test and attain the required English Language score:
IELTS:  at least 6.5 overall with 6.5 in writing and no sub-test below 6.0. 
TOFEL iBT:  at least 90 overall with 22 in writing and no sub-test below 20. We do not accept 'MyBestScore'.
Pearson PTE: at least 70 overall with 70 in writing and no sub-test below 65.
Further information on language requirements can be found on our website .
Pre-sessional English
We will consider applicants who do not meet these scores but you may be required to complete a pre-sessional English language course at the University of Manchester prior to the start of the course.
To be considered for a pre-sessional English language course for this programme we require the following minimum IELTS (Academic) scores:
6 Week Pre-sessional Course: Minimum 6.0 overall with 6.0 in writing and 2 other sub-tests, and no more than one sub-test of 5.5
10 Week Pre-Sessional Course: Minimum 5.5 overall with no sub-test below 5.5.
If you have not yet completed your current academic study and are interested in studying a pre-sessional course, you must hold an IELTS for UKVI (Academic) test certificate.
English language test validity
Some English Language test results are only valid for two years. Your English Language test report must be valid on the start date of the course.
Other international entry requirements
Application and selection
How to apply
Advice to applicants
Subsurface Energy PhD Scientist, Rimsha Aziz, talks about her research and career in engineering
We require the following documents before we can consider your application:
Transcript of your studies to date, translated into English.

We require a reference from one person who has knowledge of your academic ability in support of your application. In most cases, this should be an academic reference, from a lecturer or professor at your last university. In some cases (for example, if your academic studies occurred some time ago), it might be more appropriate to submit recommendation from somebody familiar with your professional experience. If you have difficulty in identifying a suitable referee you should ask for advice from the admissions team for your course.

Degree certificate if you have already graduated.

Curriculum vitae (CV) if you graduated more than three years ago.
If English is not your first language, we also require proof of your English language ability. If you have already taken an English language qualification, please include your certificate with your application. We may be willing to consider your application without this document, but if we choose to make you an offer, the conditions will include IELTS (or equivalent qualification).
How your application is considered
We consider your full academic history including which course units you have taken and the marks obtained. Even if you have met our minimum entry requirements, we will take into account your marks in relevant course units in our final decision making.
If you graduated more than three years ago, we will also consider the information contained on your CV and any relevant work experience you have to assess if you are still able to fulfil the entry criteria.
Interview requirements
No interview is required for this course.
Overseas (non-UK) applicants
CAS Information
Self-funded international applicants for this course will be required to pay a deposit of £1,000 towards their tuition fees before a confirmation of acceptance for studies (CAS) is issued. This deposit will only be refunded if immigration permission is refused. We will notify you about how and when to make this payment.
Please upload a copy of your current valid passport with your application showing the photograph page with your application. For CAS purposes, this must show your full name, date of birth, nationality, passport number and the date the passport is valid until, which must be later than the date of your planned arrival in the UK, and the start date of your course.
If you have previously studied in the UK on a Tier 4 visa as an undergraduate or postgraduate student, please send a copy of your previous CAS statement to us as it will assist with the issue of your new CAS statement. This includes study in the UK on study abroad programmes and any study that you did not complete.
You cannot use your CAS to apply for a visa more than three months before the start date of your course. The Admissions Team will contact you at the appropriate time.
Your CAS number is only valid for one Tier 4 application.
Deferrals
Applications for deferred entry are not accepted for this course. If you receive an offer for 2023 entry and decide not to accept it, should you subsequently wish to be considered for 2024 entry you would be required to reapply.
Re-applications
If you applied in the previous year and your application was not successful you may apply again. Your application will be considered against the standard course entry criteria for that year of entry. In your new application you should demonstrate how your application has improved. We may draw upon all information from your previous applications or any previous registrations at the University as a student when assessing your suitability for your chosen course.
Course details
Course description
The Subsurface Energy Engineering Masters Programme offers a fascinating integrated taught and research curriculum in the context of energy and utilisation of subsurface systems to achieve cleaner and more sustainable energy.  
Research studies show that global demand for energy will increase 25% by 2050. To meet this demand while addressing the global warming challenge by moving towards cleaner energy, multi-dimensional societal, engineering-focused, managerial, and political efforts are needed. It is expected that two-thirds of the global energy to be covered by renewable sources by 2050. However, the transition from fossil fuels to the renewable energy requires an integrated sustainable utilisation of existing energy sources including conventional fossil fuels and development of new technologies for decarbonisation and clean energy.
Geosystems in this context play a critical role as they not only offer sources of fossil fuels (oil and gas) but also renewable energy (e.g., geothermal energy) and capacity for decarbonisation (geological CO2 sequestration). The MSc Subsurface Energy Engineering - jointly developed in collaboration with the Department of Earth and Environmental Sciences - will give a unique opportunity to students - with a prior qualification in engineering -  to learn engineering and modelling skills required such as subsurface characterisation, rock and fluid physics, multiphase flow and transport in subsurface system, reservoir modelling and simulations, and reservoir fluid thermodynamics.  Students will acquire a deep and systematic conceptual understanding and practical engineering skills needed for diverse industrial applications such as reservoir engineering, geothermal engineering and carbon sequestration. Additionally, the programme offers unique opportunities to talented students to work with the industry during the MSc research.
Course unit details
This programme is subject to approval. The following course units are expected to form the content of the programme but may be subject to change.
Communication Skills and Project Preparation 1 & 2 (15 Credits): The course aims to equip students with the skills to communicate scientific information, knowledge and ideas to expert and non-expert audiences. Two field trips build on the concepts taught throughout the MSc program. Assessment of each trip focuses on field skills, using a series of exercises to develop these core skills.
Fundamentals of Applied Subsurface Geoscience (15 Credits): The course covers the business drivers to gather and interpret geological data for a range of applications. We describe the fundamentals of the subsurface environment; temperature and pressure, and key geological properties that are important in evaluating subsurface reservoirs.
Key Interpretation Skills: Formation Evaluation (15 credits): Geophysical and borehole data are the only data sources to describe the subsurface structure, its properties, and to reduce uncertainty in the subsurface. Data are typically used as input for modelling of the subsurface. This unit delivers an integrated overview of the acquisition, processing and interpretation of subsurface geophysical and petrophysical data with application to a range of subsurface problems.
Subsurface Physical -Chemical Transport Processes (15 credits): This unit will enable students to analyse and evaluate the fundamental physical and chemical processes in subsurface systems for oil and gas industry, geothermal energy recovery, geological carbon storage. Topics that will be covered within this unit include porosity, permeability, typical reservoir rocks (sandstone, carbonate), well testing and reservoir size estimation and reactive transport for carbon storage process and geothermal energy recovery.
Fundamentals of Numerical Modelling and Simulation (15 credits): This unit will enable students to analyse and evaluate the fundamental physical and chemical processes in subsurface systems for oil and gas industry, geothermal energy recovery, geological carbon storage. It will also provide training for writing the mathematical models required to solve a subsurface engineering and identifying and evaluating the proper boundary and initial condition applicable to a subsurface case study.
Properties of Subsurface Fluids (15 credits): The unit covers the properties of subsurface fluid systems, water and chemicals. We provide the theoretical and empirical bases in characterising the subsurface fluids, water and chemicals behaviour. We introduce key properties of water and chemicals used for geothermal heat extraction and enhanced oil recovery processes.
Subsurface Mechanics and Geoengineering (15 credits): All subsurface activities, from mining and drilling to construction, destabilize and deform the existing subsurface structure. The theories of stress, infinitesimal strain and elasticity, and the strength and modes of failure of rocks are topics that must be understood by the practising subsurface engineer.
Advanced Subsurface Modelling (15 credits): The unit covers topics related to numerical modelling of flow in subsurface porous systems including IMPES vs. fully implicit schemes, two-point flux approximation vs. multipoint flux approximation, and numerical simulation of 1D/2D single, two- and multiphase immiscible flow (e.g., oil/water, oil/surfactant solutions and oil/polymeric solutions).
Dissertation (60 credits)
Course unit list
The course unit details given below are subject to change, and are the latest example of the curriculum available on this course of study.
Facilities
Jointly-developed with the Department of Earth and Environmental Sciences , this programme provides a unique opportunity to access combined expertise and facilities.
These include:
Imaging facility for high-resolution visualization of geographical materials.
Core flooding and microfluidic laboratories.
Industry standard petrophysics laboratory.
Rock deformation laboratory.
Access to industry software (Eclipse Matlab, Avizo, etc.)
James Chadwick Building
In our £12 million James Chadwick Building you will have access to modern lab spaces, dedicated computer suites, and a famed pilot scale area with a range of large-scale industrial processing equipment. It is one of the biggest and best of any European university.
See our outstanding facilities for yourself through our  virtual open day .
The future of learning in Manchester
Our Home for Engineering and Materials Science is transforming the way our students study, research and shape the world forever. Now, more than ever, is the time to study at the University of Manchester. 
At the heart of the building's design is a desire to bring together all disciplines, in one connected and dynamic environment. The space supports a variety of teaching and learning styles, through blended lecture theatres, multi-purpose study spaces and over 250 state-of-the-art laboratories. There is also a range of technical spaces to help encourage students to shape their own learning environment.  
We want our facilities to show ambition as well as recognise the real-world challenges that students will face in addressing some of the most pressing issues of our time. Our Home for Engineering and Materials Science boasts some of the most unique, industry-leading equipment and instrumentation in the sector to meet today's requirements and those of the future.  
Disability support
Practical support and advice for current students and applicants is available from the Disability Advisory and Support Service. Email:
dass@manchester.ac.uk
Careers
Career opportunities
Petroleum engineering and Dr Vahid ignited my interest in reservoir engineering, it is a fascinating field where one is constantly catching up to nature. I

I took on the Ph.D. under his supervision, my life's best decision. Petroleum engineering and a Ph.D. in Multiphase flow in porous media has given me a solid understanding of the fundamental principles in reservoir engineering.

Rimsha Aziz /

BEng Petroleum Engineering and PhD graduate. Now a Production Optimisation Reservoir Engineer
Our graduates have secured roles at organisations including:
Shell;
BP;
TOTAL;
Jacobs;
Aspen Tech
What do our graduates do? Students will acquire a deep and systematic conceptual understanding and practical engineering skills needed for diverse industrial applications such as reservoir engineering, geothermal engineering, and carbon sequestration. Additionally, the course offers unique opportunities to talented students to work with the industry during their MSc research project.
What's more, graduate with a degree from us and you'll be in demand among the top graduate employers by attending one of the most targeted universities according to The Graduate Market in 2023 - High Fliers Research.
Careers Service
We are committed to helping you get the best start after graduation. That's why The University of Manchester's  award-winning Careers Service  will continue to support you two years after graduation. 
Department of Chemical Engineering Blog
Explore more about our students' experiences, our alumni and where they are now, and our department  in our blog.