Congratulations on your offer
Choose Manchester and you'll benefit from world-class teaching from renowned scientists.
You will enjoy life-changing, free field trips and use our facilities to understand the world and help tackle global challenges affecting the planet. All while you acquire the skills and hands-on experience for a career with unlimited opportunities.
Explore your world
Experience teaching from a multidisciplinary academic team to study the Earth and planets.
Shape your career with our strong industrial experience option.
Careers and employability
Make a difference
Benefit from our research into climate change, pollution and ecosystem conservation, energy and resources, opening doors to roles that can make a difference. Fieldwork will give you multidisciplinary problem-solving and team-working skills, which graduate employers actively look for.
Employability: 84% (15 months after graduation, Graduate Outcomes Survey, 2019)
Average salary: £27,000 (15 months after graduation, Graduate Outcomes Survey, 2019)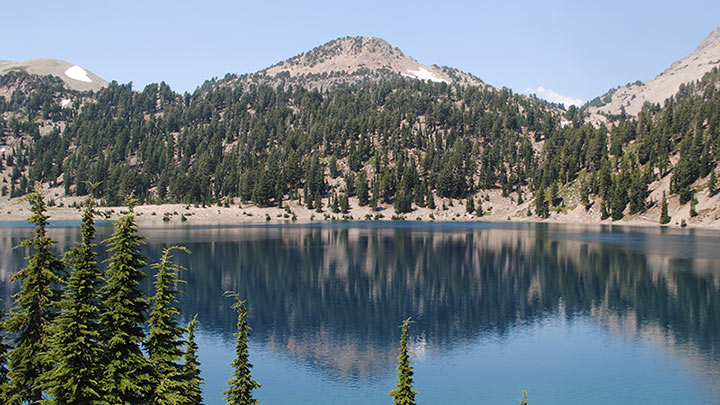 Learning and support
Your learning experience
Blended learning
Our teaching is delivered using a blended approach, with 'on demand' content combined alongside real-time activity.

Online content such as lectures, podcasts, presentations and quizzes will allow you to work at your own pace. Real-time face-to-face activities such as classes, tutorials and practicals enable you to apply your understanding.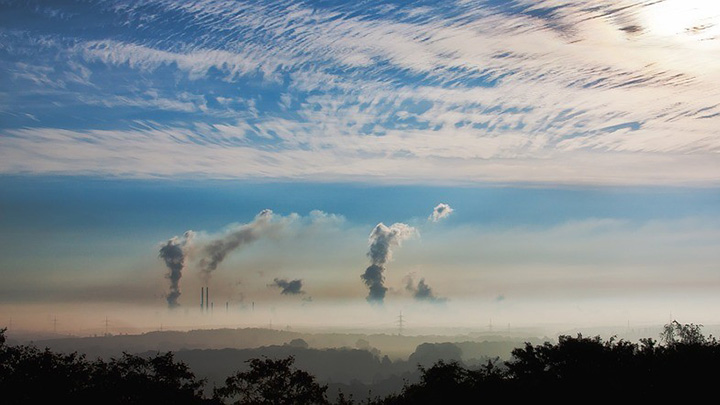 VIDEO: Environmental modeling at Manchester
Dr Paul Connolly gives a lecture introducing his second-year course unit (originally delivered to students as an asynchronous session).
What to expect in September
How the University is preparing for your start in September
Professor Peter Green talks to student Umber about the practical steps being taken to prepare you for study in September.
Your Manchester community
Umber and Peter discuss the benefits of a strong student community and look at how we will continue to support our students next year.
Developing our blended learning
As we develop our blended learning offering, Peter explains what this means and how it will benefit your student experience.
Student support
Our student community
Join the community through GEMS (Geology and Environment for Manchester Students) society.
GEMS is the society for students in the Department, and those who are otherwise interested in earth and environmental sciences. Their FaceBook page will give you a glimpse into our community and activities.
Meet your lecturers
Introducing our current first year teaching team.
Find out more about the lecturers who'll deliver your first year modules. They will develop your skills, knowledge and understanding as well as inspire you in the subject, and specialist areas, they are experts in.
COVID-19 and your course
Providing high quality education
We know the last few months have been challenging and uncertain for us all.
Whatever happens next, you can rest assured that we'll adjust to any changes to public health guidelines while still providing a quality learning environment.
Developing blended learning
Dr Neil Mitchell explains how he has adapted a marine geology and geophysics module, and gives a taster lecture.
Events for offer-holders
Earth and Environmental Sciences Webinar
Find out more about the student experience with Dr Rhian Jones and our Student Ambassadors.
Taster lectures
Get a taste for Earth and Environmental Sciences: explore our short taster sessions.
Contact us
Your course
Courses within this subject area
Remind yourself how much your course at Manchester has to offer you.
Follow the relevant link for details about your course, including the modules, teaching methods, assessments and reading lists:
Beyond your subject
Visit our offer-holder guide to university life
Your university experience is about more than your degree.
Find out where you could live, how we'll support you, what financial packages are available and how we'll help you develop the distinctive attributes of a Manchester graduate.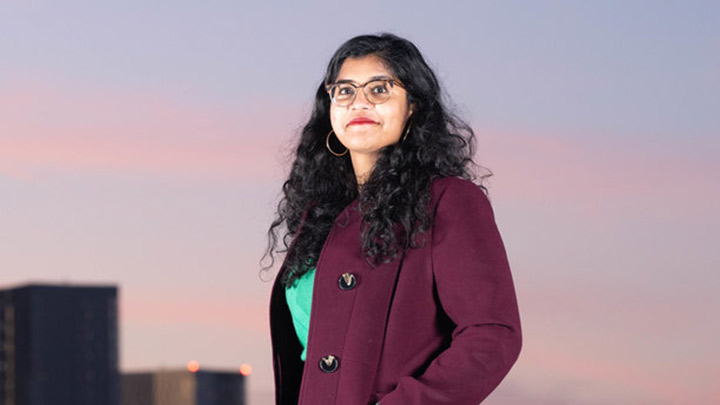 Accept your offer
This is your future
Log on to UCAS Track to accept or keep track of your offer.
This is how we'll keep in contact with you about what stage your offer is at. It's also where you can accept your offer and make Manchester your first choice for your future.